Rock and Roll Hoochie Koo (Business of Fun #15)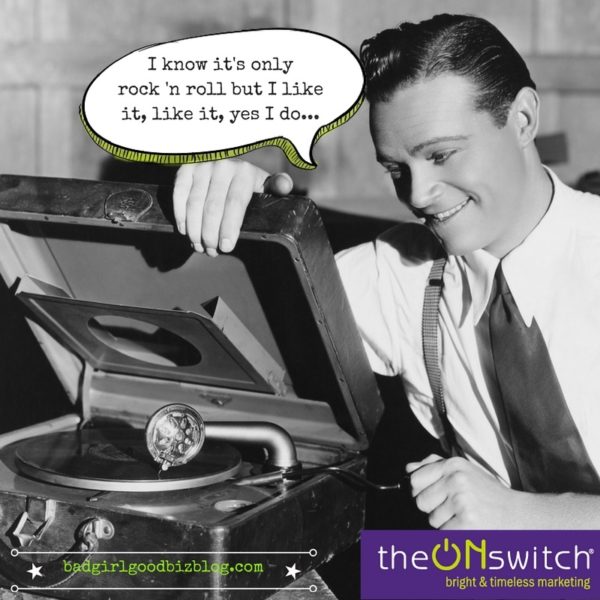 OK…I just dated myself.
The title of this post is a reference to the 1973 Rick Derringer hit, which was actually first recorded by Johnny Winter in 1970. It also appeared in several movie soundtracks. Lots of old rock and roll classics have been re-purposed as ad jingles (see below). Music and business intersect on many levels. Digital sales have overtaken physical sales, according to this recent report and the recorded music industry has been on a steady decline, which is hardly shocking. But great music is timeless, and more brands are creating "music strategies" as part of their promotional and digital marketing plans.
We are now officially halfway through our August "Business of Fun" series and have just completed our analyses of the drugs and sex trades…so why not rock and roll next? This music form began putting down roots in the 1950s, and the 1970s were its renaissance phase. This great graphic timeline is packed with music trivia and memories (for those of you who are old enough to remember the early days).
Technology has been both good and bad for the industry.
Technology has…
However it has also:
Cut into artists' royalties. Just as "free content" is pervasive in marketing/journalism, music has become public property and musicians are often hurt financially.
Allowed mediocre performers to artificially enhance their talents.
Eliminated the fun activity of "shopping for vinyl," although it has recently made a comeback and the industry is up 260% since 2009, according to Forbes.
Rock and roll with never die, but it sure has changed. And the music business remains a huge business!
P.S. You can find more fun facts below and in our monthly newsletter, getONit! Please subscribe today!
What are the best-selling singles of all time?

Bing and Elton. See the whole list here.

Two voices are better than one!

The best musical duos of the last 30 years.

Worst use of a classic in a commercial:
Reinvention & innovation

My personal "hall of famer" is David Byrne, the ultimate music & art chameleon.

From his tribute to David Bowie to his upcoming musical about Joan of Arc, he will never stop making sense.