Pedal Pushers: Bicycles & Lifecycles at Interbike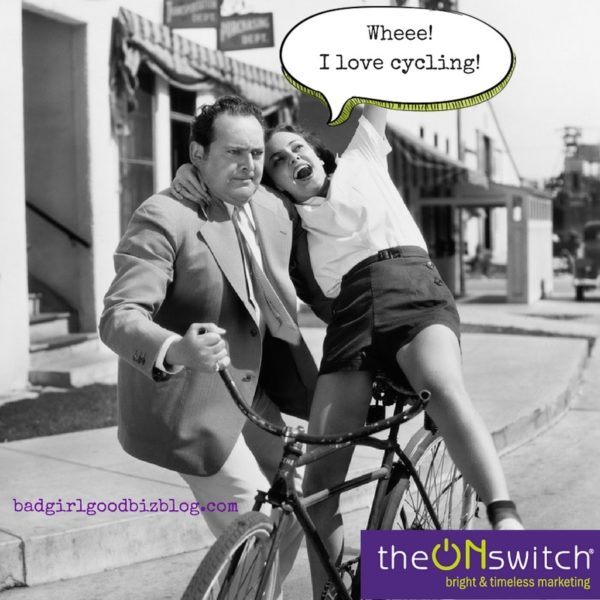 Reading Time:
5
minutes
Talk to anyone about bicycling and he/she has a memory.
Whether it's the first time his parents took off the training wheels or when she took a winding magic ride to escape through the neighborhood or mountain trails.
Bicycles are more than a self-propelled transportation mode. They represent freedom, speed, nature, and challenge. From messengers to gym cyclists…from road racers to adventure travelers to urban commuters…we are a diverse group of men and women who love the feeling of the wind in our hair and the ache in our glutes as we travel through our lives.
The people who make, sell, ride, and service bikes are an eclectic group too — united by their passion for two wheels. But, like all things in life, the cycling world has evolved from the days of simple trikes and banana bikes with sissy bars (aka wheelie bikes) to a huge industry; a high-speed international business that generates more than $6 billion in annual revenue.
Here are just a few of the trends I spotted at Interbike 2016. The conference itself was a testament to the industry's growth. It featured more than 25,000 attendees, a sophisticated media preview, a mountain (literally) of demos, a vibrant series of keynotes and workshops and panels about the future of the bike business. These are just ten of the things I observed on my "wild ride."
So stop reading and start pedaling!
(When you return from your ride, click on the links, below.)
Here's my photo album from the show.
P.S. I gave two presentations to bike retailers. Here is the one on digital media and this is an overview of how Millennials and Boomers can work (and ride) better together. I owe a HUGE shout-out to the National Bicycle Dealers Association who invited me and to Justin Gottlieb of Emerald Events (the show's management) who served as my "show sherpa."
P.P.S. As with most trade shows, I meet people who don't neatly fit into any category. The "tent guys" from Athletic Event Supply  gave me a break from the hot Nevada sun on Demo Day and Matthew C. Miller does scientific research on bicycling and lectures about sports and exercise in New Zealand. (Sounds like an interesting gig!)