The Annual Birthday List: Six Decades + 2 Bonus Years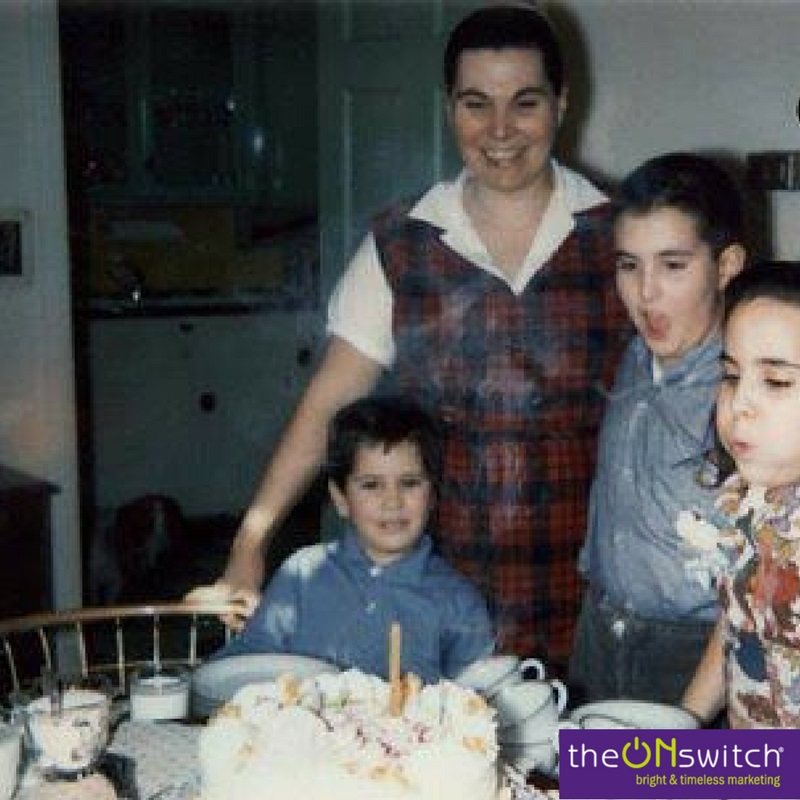 This has become a new tradition…posting on the day of my birth.
Next week, I will be returning to my series on how to move cross-country and way out of your comfort zone. But 62 (count 'em, 62!) years ago, my mother had to interrupt Groucho Marx (who was on TV, not in our home) to be rushed to the hospital by my father who was, ironically, an obstetrician.
Fast forward six decades and then some. Mine is the first generation of women to have careers, families, and medical science that can keep us healthy well into triple-digits. We are trailblazers and yet are still figuring it all out as we get older. We have no road map for life after 50. Most of us have "aged-out" of corporate jobs. We have our own businesses and are moms and grandmoms, while also caring for aging parents. It's complicated and yet exciting.
Here is my annual list. I would have created an accompanying Instagram story for people who no longer read, but perhaps next year…
To all you women out there…don't fear aging! I am wiser and happier than I have ever been.
To everyone of any age…don't ever be afraid to re-boot your life. I have done it several times in the past decade and, although it's scary as hell, you won't regret it.
This post is dedicated to all the true girlfriends who have seen me through tough times, my daughters (my finest work, although I've had lots of jobs in the 40 years since I graduated), and the "mystery man" who always me wisdom, insights, and many laughs.
A great exercise no matter what age you are is to reflect back on the past years and look for patterns — those things that always made you laugh…made you feel alive…gave you that jolt of passion and energy. We are living in a world of the "new" but some things (like me and my list) are timeless.
So here goes:
62 Things
10 favorite (and timeless) words
Balance
Kindness
Intimacy
Community
Provocateur (which I have been called on occasion)
Innovation
Forgiveness
Passion
Travel
Communication
10 places I still want to go and things I want to do
Italy (again)
Paris (with a kiss on the Seine this time)
Morocco (perhaps during Fez)
Sedona (again)
Ski (again) OR the Turks & Caicos (again): Depends on global warming
Do one thing every week that's out of my comfort zone
Read 13 books in 2018 (one a month plus a bonus)
Get a Masters in Journalism
Make money writing
Get into the best shape I've been in during my adult life
8 Things I No Longer Have Patience For
Excuses
Toxic people
Takers
Whiners
Cruelty
Really long meetings
Women who don't support other women
Men who don't support women (or, worse yet, take advantage of power)
10 Things I Will Always Love
Writing
Myself (except on really bad days)
Getting older and wiser (except on really bad days)
Comic books
Reading
Hand crafts (knitting, needle arts)
Going to trade shows and seeing what's new. (OK…that's a little weird…I admit)
Useful technology and the intersection of man (woman) and machine
Movies and TV with great casts and/or story lines
Storytelling
Memories of my dad, brother, grandparents, and wacky aunts (RIP)
Old photos
People who make me laugh – and laughing out loud (in reality, not typing LOL)
People who inspire me
People who know how to communicate well and kindly
Hoop earrings
Boots
Dancing (even though I don't do it well)
Rock and roll
Concerts (see 18 and 19)
Flavored coffee
Caribbean beaches
Gadgets
Unwrapping packages and mail (except bills and IRS correspondence)
Cowgirl lore
Things I Miss From My Youth
Very Little
How I Will Celebrate
Create an official three day weekend celebration. (I took Friday off…went to the gym…got a massage…got my hair done)
Talk to my daughters
Talk to my mother
Sun!
Exercise
Buying a fun gift for myself (I confess…I've got a thing for Sephora, Best Buy, Amazon, and Target)
Raising money for my charity
Posting this blog (hopefully to inspire other 50+ women)
Plus here's a special bonus from an "old lady…"
10 Lessons I've Learned
Cherish every day; be grateful
Don't take yourself too seriously
Love with abandon (even though you sometimes get hurt)
Forgive (unless someone is a chronic offender)
You can be hot and cool at any age
You can reverse the aging process – it's all about taking care of your mind and body
I will always love making lists
For other posts about aging and reflecting , check out:
And, if you want to read my more serious stuff (but always with a little edge) check out my Inc.com column — Bots & Bodies.  I could always use more "eyeballs" for my birthday and all year round! I do, by the way, plan to live to 122.