Pole Vault: Why We Love the Olympics (Fun #1)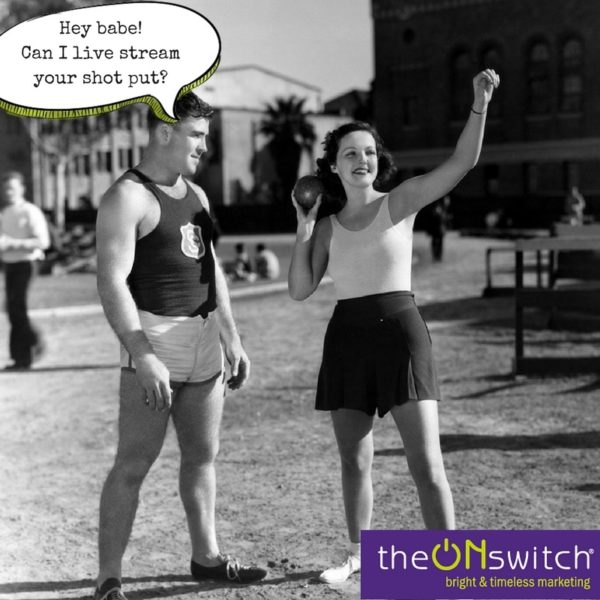 Reading Time:
2
minutes
We like to watch other people jump, throw, run and sweat.
Starting August 5th, many of our TV-watching hours (2 hours and 49 minutes, on average) will be spent viewing the Summer Olympics. How many other activities have been popular since 776 B.C.?
Why do we love the Olympics?
It brings out our "we are the world" spirit and our competitive juices. Especially in a year where the political climate has made us wary of "foreign people," watching athletes come from all over the globe to share something they have in common — sports — is pretty awesome.
We enjoy seeing other people perform super-human feats.
Despite the speed of change in the world, we cling to meaningful gestures like the lighting of the torch and the granting of medals (a tradition that began in 1896)
How have the Summer games changed since the 1950's? The 1956 Summer Olympics were the first to be held outside North America and Europe (mostly in Melbourne). It was the first year that an Olympic tradition began when athletes of different nations were allowed to parade together at the closing ceremony, instead of with their national teams, as a symbol of world unity. It was also the first year the games were broadcast in color on television, but you could only watch them if you were in Melbourne. The U.S. rights to the Summer Olympics weren't purchased until 1964. In fact, it was a pretty low-tech affair, although the electric foil was introduced in fencing the semi-automatic, digital-display timing device appeared in swimming. The United States had a mere 297 competitors — 251 men and 46 women — who took part in 139 events in 18 sports.
In contrast, the road to Rio 2016 is paved with content. You can study-up on the 500+ athletes (split pretty evenly between the genders) on this website and engage with them all on your social media of choice. Google is sending a team of YouTube celebs to Rio to live stream the games.  Robotics will be used in broadcasting too (but thankfully not in the competitions.) Here are other ways in which technology is being incorporated into the games. Although the Olympics are not necessarily a financial boost for the hosting country (and, in fact, may contribute to money woes), brands love jumping into the games for fun and profit. This year, relaxed advertising rules even allow non-sponsors to capture some of the Olympic gold. Under Armour took full advantage of this "non-official" sponsorship status with their "Rule Yourself" campaign. What else is new this year? Golf and rugby. (Everything old is new again.)
Athletes have always had their own personal stories of glory. We can now share them in a way we were never able to before.
And thank heavens for that new torch technology. The bearer of the 1956 torch apparently had to be treated for chemical burns after the opening ceremony. Ouch! Glad we didn't have to watch that over and over again as a GIF! That wouldn't be fun!
Please subscribe to our blog for 29 more days of facts about the business of fun.