The 100 Years Club Installment #28: Bad-Ass Barbie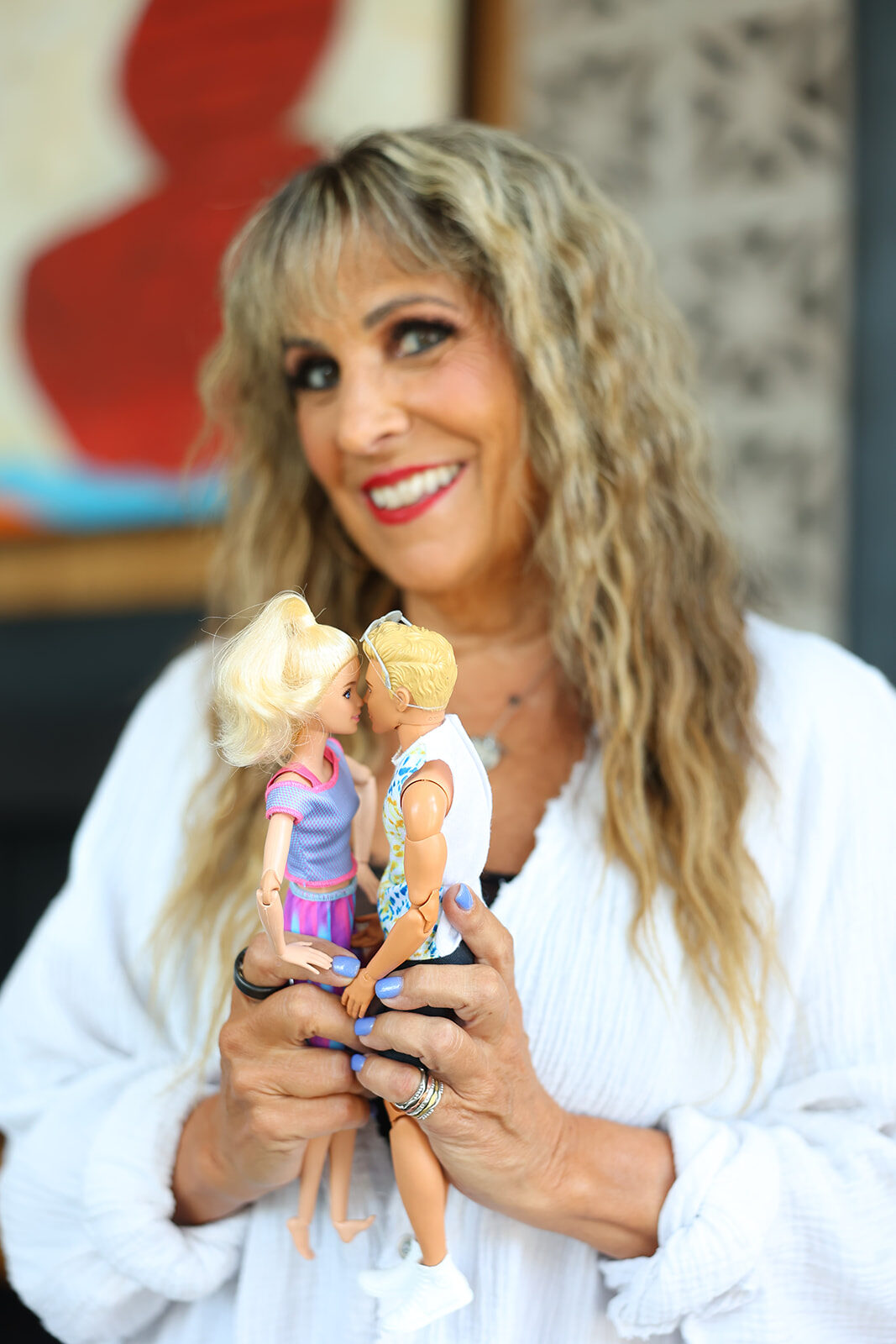 Reading Time:
2
minutes
Did you really think I wouldn't see the Barbie movie?
After all, I grew up with the original Barbie, Midge, Skipper, and their entire crew!
And I bought some new-age versions for my photo shoots for my dating >50 series because they simply make versatile and colorful (and poseable) props!
Little known facts from my 1960s childhood:

I used to dress my brothers' GI Joe in Barbie's tutu. He was the original trans enlisted man!
I knitted custom outfits for Barbie. They weren't elegant but they were unique.
When we played the Queen of the Prom game, I preferred the outliers over Ken. They just seemed to have more smarts and depth. I rejected the "pretty boys" even back then!
But back to the present day…
The movie pleasantly surprised and entertained me, especially the scene with the "wise woman on the bench" and its emphasis on women helping other women.
Pretired, I could go to the film late in the afternoon with a fun and eclectic group organized by the vivacious Kathleen McGowan. Most of them were close to my age.
And yes, we dressed in pink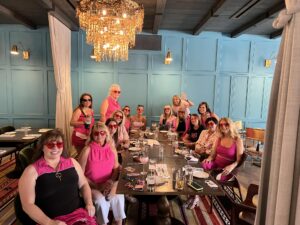 (although I skipped the mid-afternoon pink cocktails at Arboleda, opting for basic hydration instead — part of my longevity practice).
I have been trying to avoid reading about the various controversies surrounding the movie. Although it contained lots of messages about body image, "the patriarchy," and corporate decision-making, it was LOL funny at times and created lots of acting opportunities for a wide range of women of all ages, races, sexual orientations, and sizes.
Plus, Greta Gerwig just made history. The movie has grossed $155 million as of this writing.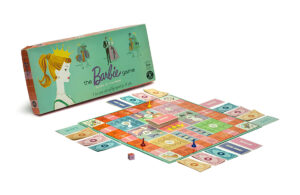 I still have the box my Barbie Queen of the Prom game came in. Almost all the pieces and cards are long gone, but surprisingly, a piece of fake jewelry (promise ring?) remains intact.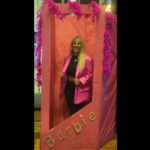 When I find my Tom or Pointexter, perhaps I'll wear it, along with my magenta faux-leather jacket.
My "dream house" is a 600 sf apartment, and I will never sport Barbie heels or undergo surgery to have her boobs or waist. My crown is inside my head rather than on top of it. But we all have a little Barbie inside us.
(And, if you're not Ken, you can still be cool!)