The 100 Years Club Installment #24: The Perfect Balanced Meal (The Centenarian Diet Plan)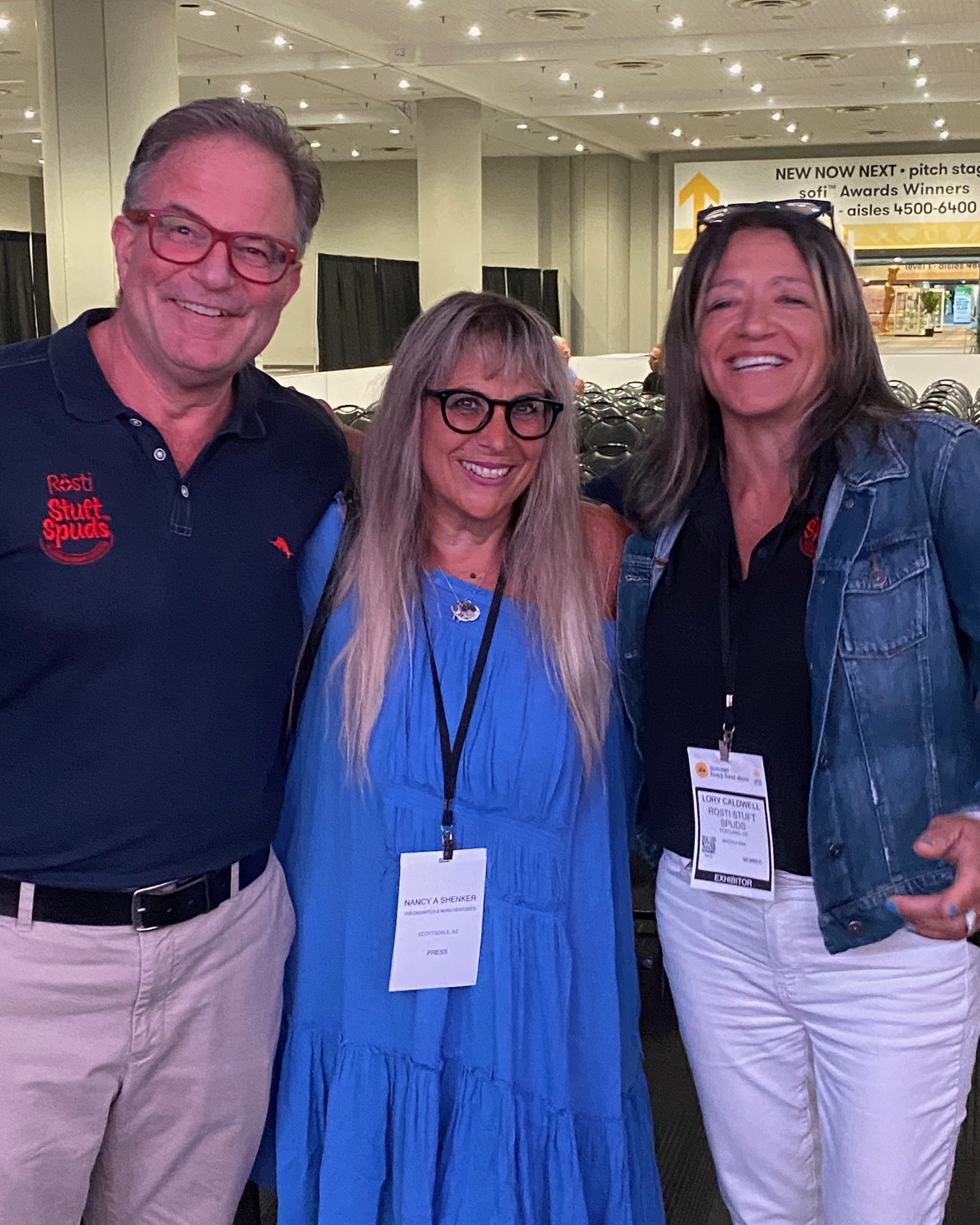 Reading Time:
5
minutes
Food.
Most of us love it. And now, as more of us live longer, some of us think a lot more about how it can impact our health and longevity. After all, many of us are determined to get into that "100 Years Club."
What we eat can bring us joy and connect us with others. Every year, when I attend the Fancy Food Show (twice this year!) I am reminded about how much the people who create and serve the food impact the experience. Many of us have memories of childhood and associations between what we ate and what we were doing, who we were with, and how we felt.
But enough blathering about the many joys of consumption. Let's get down to the stuff I ingested (and loved) at the show.
If I were to craft an entire meal from some of what I sampled…
I'd start with some sort of interesting cocktail or mocktail.
Also on the must-sip drink list are:
But what about food that must be chewed? Because, after all, I still have teeth!
Plant-based alternatives to meat and fish faves are everywhere. But my top picks from the show are:
Speaking of spuds, I can be a couch potato.
I love a great snack. Having just the right end-of-day treat to accompany that trash reality TV show is a calming ending to every day. But how do you sloth and Netflix without packing on the pounds?
But when in doubt…
And now for the odds and ends category…
When you're gonna splurge, be sure to pick something truly yummy and not too unhealthy!
And that human story seems like just the right way to end this post. As I've said before, food made with love and geared toward longevity is the best food.
Great ingredients, kind and fun people, and hospitality always leave a good taste in your mouth at any age.
I'm not sure exactly what I'll eat over the next 33+ years, but I'll attend The Fancy Food Show as long as I can walk or scooter the aisles!
---
My Fancy Food "album"
(The video is of me listening to a lollipop pre-programmed to play music. Yeah…bizarre but oddly sweet, and it combines my passions for food and tunes.)
---
Ways to get smarter about smart food and longevity: