Route 66 Installment #35: Mike-Me-Up & Swag-Me-Up. Then Unplug Me!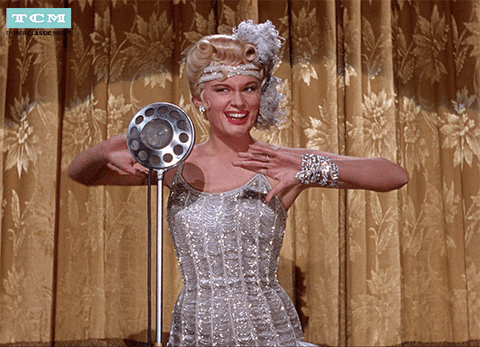 Reading Time:
3
minutes
Yeah, I know August is supposed to be all about unplugging.
But, en route to my official unplugging (a couple of weeks with my kiddos and grandkiddos at the beach), I detoured to the Wynn Encore Hotel in Boston for B2BSMX, which is like the tech prom for business-to-business marketing and sales types.
No gowns or corsages, however. But lots of parties and free food/booze.
I was (as is usually the case) one of the oldest women there, which simply means that I was doing the same types of marketing back in the 1980s, but without the benefit of automation.
The principles themselves haven't changed much.
Know your customer (DUH!)
Communicate with your customer using the media they are most likely to consume (double-DUH)
Create a compelling brand promise that differentiates you from your competition. (This one seems to need a refresh…many tech companies are still droning on about their features rather than their unique selling propositions and benefits)
If you're going to spend the money to stand in a booth, make sure you're sending the right team to engage with attendees and answer their questions. Discourage chit-chat and message-checking within your ambassadors when they're on booth duty. Select swag that people really want and need. (More on that later!)
Craft an intergenerational team with the right experience and skills you need to scale and treat them with respect. (That was the general topic of our panel — "Peace, Love, and Revenue.")
How to Unplug and Benefit from a Trade Show or Conference
Those of you who know me also know that I have a thing for live events. I used to be a booth babe back in the day (when I worked in publishing in my early 20s). I was sent to my first show with no instructions. It was a brain surgery convention (seriously) and I was sent with boxes of books, a virtually unlimited expense account, and a senior editor (married and probably in his 30s) who took me to a magic show and out dancing (because HR departments apparently didn't exist back then.)
I ended my corporate career as the CMO of a company that was the world's largest conference organizer. I still do marketing and writing work in the industry.
Now on the speaker circuit, I attend events this way:
I download the conference  app, so I can plan out who and what I want to see and when. I don't over-book myself.
Even when I'm speaking, I add a day or two to my schedule so I can get to know the audience I'm addressing.
My "no paper/no junk" rule governs my trade show floor cruising. I stick important business cards in the back of my badge holder and only take swag that's useful to me or that my kids and grandkids could use.
I create a shortlist of things I learned from attending sessions and share them with my team.
I attempt to eat healthily and hit the gym, despite all the free cocktail events and dinners. I track my sleep and steps with my Oura ring and my food with MyFitnessPal. What goes on on the road can stay on your butt and hips if you're not careful — especially with cookies and brownies to tempt you at every snack break.
Most importantly, I follow up with the new and inspiring people I met.
And now begins the unplug…
Whenever I'm going to be spending quality time with family and friends, I get my deadline work done in advance so I'm not distracted. In fact, as soon as I type the last period in this blog, I'm heading out to get some sun.
So, watch this space over the next two weeks for tips on relaxing and enjoying time after 50. Because everyone needs to drop the mic and power down their lives every now and then.
My SWAG faves: 
Socks, stickers, and hand sanitizer were also still the rage, along with "vanity how-to books" published by SaaS companies. But I was trying to limit my free stuff to those things that were lightweight, environmentally friendly, useful, and practical. In fact, the stain stick and dental floss may be my two top picks!
But this useful and planet-friendly Bento Box from Terminus was definitely tied for first place!