Route 66 Installment #30: Tom's Baby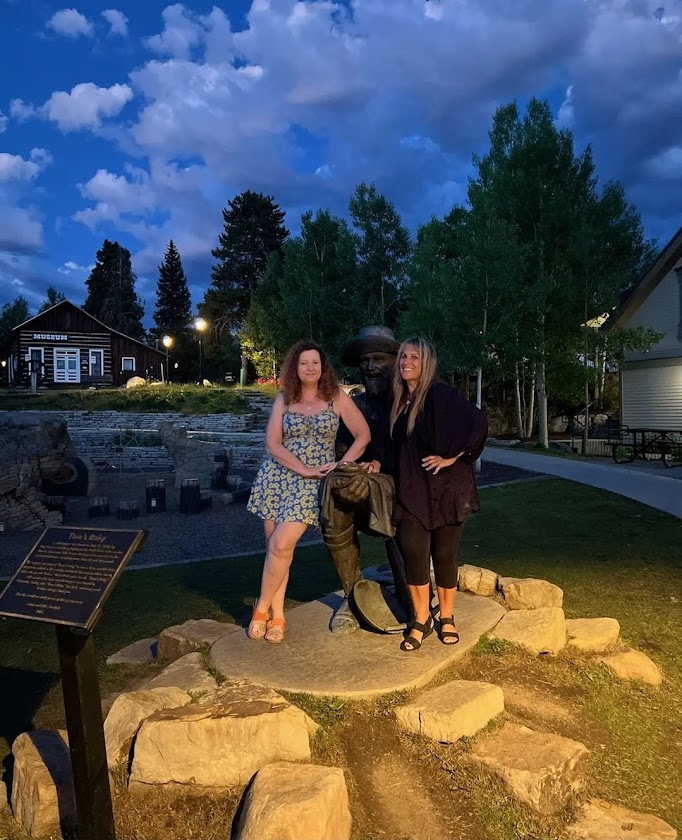 Reading Time:
3
minutes
No, I'm not pregnant.
Tom's Baby is the name of a gold nugget that weighed more than 11 pounds and was found in Colorado in 1887.
The prospector who found it (Tom Groves) swaddled it like an infant when he showed it off in Breckenridge.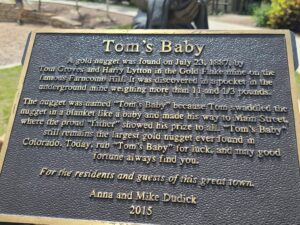 Gold nuggets (gigantic and tiny) are everywhere.
That's metaphorical, not literal, by the way.
This past weekend, I hit the hills of Colorado like Tom. A girlfriend and I planned a last-minute and fluid weekend trip to Boulder and Breckenridge.
What are some nuggets I brought back?
Last-minute excursions can be fun and renew our sense of adventure as we age.
Colorado in summer is fantastic (especially when the temps in Arizona are setting heat records).  I:

Wandered Pearl Street, where I got another piercing. When I was newly single, I took a trip to Boulder and visited Iris. I was glad to see that it survived the pandemic and that its jewelry selection remains unique. I also treated myself to a mini jigsaw puzzle at Liberty. We stayed at the Boulderado (which still has the original elevator and a very cool speakeasy bar in the basement) and ate a yummy meal at Salt, marveling at the cotton candy clouds following a brief rain shower.
Drove to Breckenridge, where we got amazing off-season rates at a 2-bedroom townhouse at Mountain Thunder, which is walking distance to both town and the gondola. Speaking of the latter, we rode up and hiked down, being wary of the "angry moose" signs along the way. The Breckenridge Beer Festival was another highlight of the journey. We sampled a wide range of spiked and virgin seltzers (including vitamin-packed Juicy and CBD-infused James & James), sampled some great local briney treats from Three Dogs Pickles,  and listened to amazing live music from The Wildcards.  And, of course, we posed with Tom after a stroll through town after dinner. We had another memorable meal at The Hearthstone.
Picked up a couple of other jewelry souvenirs at an art show, which happened to be next to the Beer Festival. My new spinner pinky ring from MuyiFabu will encourage me to keep my hands off my phone at all times and my recycled rubber necklace from Dzyns by Lisa (who doesn't seem to have a website) is definitely a statement piece. Although I'm in minimalist mode these days, bringing small pieces of memorabilia back from a trip is important to me — especially when it's something that sits on my body. Beats a shot glass or snow globe any day
Had some insightful and entertaining conversations with my travel companion, who is also going through a reboot and reflection period.
Made plans to return to Denver later this month. It's a short flight from Arizona and new adventures await!
My last post dealt with the "strollabout" which is a long and reflective journey. If you can't spare the time or money, short weekend adventures in midlife can be so worthwhile too, especially when you don't have a firm itinerary.
I was reminded of how much I like the mountains, festivals, live music, and artisan crafts. I pushed myself on the hike and breathed fresh air. I chatted with strangers and was inspired.
You may not find the equivalent of Tom's Baby when you're out prospecting, but there's always gold in them thar hills!