Route 66 Installment #28: Expiration Dates (Food Trends PART 3)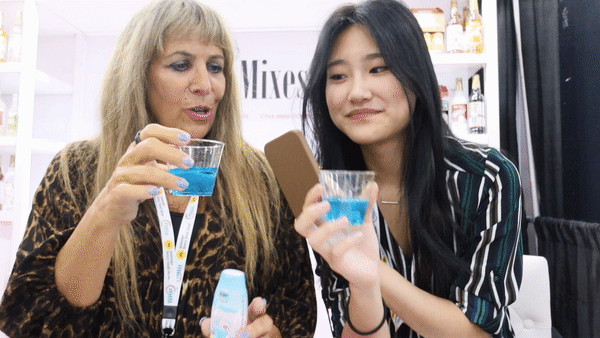 Reading Time:
5
minutes
Food tastes and trends evolve, but some brands and products are timeless.
As I wrap up this 3-part series about my journey down the aisles at the Fancy Food Show, I ruminate about the products that have withstood the test of time. Some new small companies scale and then sell to larger food manufacturers. And some, like milk you leave too long in the fridge, simply curdle and go down the drain.
Profit margins in the food industry can be slim. New brands are often hustling to find distributors, build awareness, and mass manufacture without compromising taste and quality.
In this final installment, I'll talk about some of the other products I sampled at the Show and how they tie into my past. And then, I'll share my perceptions about what separated the "hustlers" from the "exhibitors."
What Timeless Foods Did I Eat?
I have vivid memories of my father coming home from work and shaking a handful of Planters dry roasted peanuts from the jar into his hand. Along with a cocktail, that was the "relaxation formula" of the 1960s.
We also grew up eating peanut butter. (Skippy was our family brand. I ate it with grape jelly, marshmallow fluff, and sometimes straight from the jar.)
As I got older, I started drinking coffee.
And, of course, cheese is ubiquitous and we have way more than Kraft slices and Velveeta to choose from.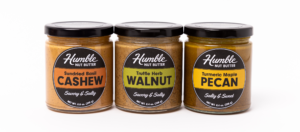 Although coffee is considered an adult beverage, my taste in java is totally immature, and my fave flavors from Two Rivers Coffee are Cold Stone Cookies & Cream and the Friendly's flavors. I drew the line at the Tootsie Roll cocoa varieties, however. Alas, no sugar for this girl!
Farm-fresh cheese is one of the few dairy products I eat these days. And "the future of cheese is female!" Cowgirl Creamery appealed to my penchant for all things western. The Big Moo cheese has definitely earned its place in my fridge. If you haven't tried baked cheese yet, you're missing an incredible experience.
Last but not least, we sampled two categories that we may not have all loved as kids, but our tastes can change.

We mentioned fermented foods as one of our top 2022 trends. Although I used to occasionally eat sauerkraut on a hot dog and have always loved pickles, the cool guys from Cleveland Kitchen are making gut health more exciting.
I love deviled eggs, but making them can be exhausting. Plus, creating them just for myself seemed a tad pathetic. But The Negg makes a low-labor egg peeler and pre-packaged seasoning mixes. How devilishly creative! Bonnie and Sheila, the inventors and founders, were at the booth, which brings me to the last part of this blog — the people behind the brands!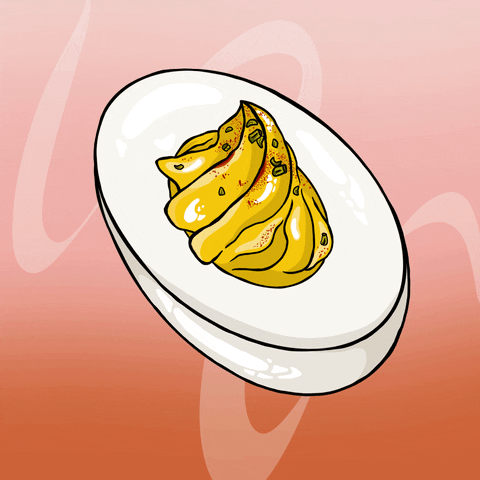 Fabulous Founders
Irene and I were attending the Show as Press. We were there to scout-out new products and include them in our blog and social media.
I never cease to be amazed by some of the bad (or just oblivious) booth behavior I see at events.
The exhibitor who doesn't look up from their laptop or phone
The salesperson who won't open up a bag to allow you to sample a flavor or variety.
The person who says, "It just has a little in it" when you ask if a product is sugar-free.
The temp booth staff who doesn't know anything about the product they represent.
But, let's talk about the great food start-ups. Their booths were staffed in many cases by founders who cared deeply about the success of their presence at the Show.
These companies put out materials and packaging in the Press Room and made themselves available for chats and photographs/videos. The founders were cordial, upbeat, and eager to share their origin stories and goals. Some even offered to send us samples post-show.
Although having a high-quality product and engaging personality is not enough to scale a new food brand, that certainly helps, along with:
Willingness to learn from other successful brands. Women in the food industry need to be especially collaborative and curious in order to scale.
Great branding. If I have to squint to see a product name or ingredients, that's a problem.
Age-blindness. So much marketing today is targeted at youth, but just look at how much people 55+ have to spend on consumer goods! We understand why you need to showcase your product on Insta and TicToc, but don't forget the people with fat (digital) wallets!
An exceptional team that believes in the product as much as the founder does. Leadership to train and cultivate that team is also critical.
Patience. The food market is cluttered and margins are low.
Look at and learn from the products that have withstood the test of time. Although new categories and flavor profiles are bound to emerge, longevity is both an art and a science.
These food companies are the oldest ones in the U.S. We hope that some of the companies we saw this week will make the list 100 years from now!
P.S. And speaking of great exhibitors, thank you to the company that gave me my own cheese/dip spreader to use at the Show so I could avoid eating bread!