Route 66 Installment #26: Hot (and Not) Food Trends PART 1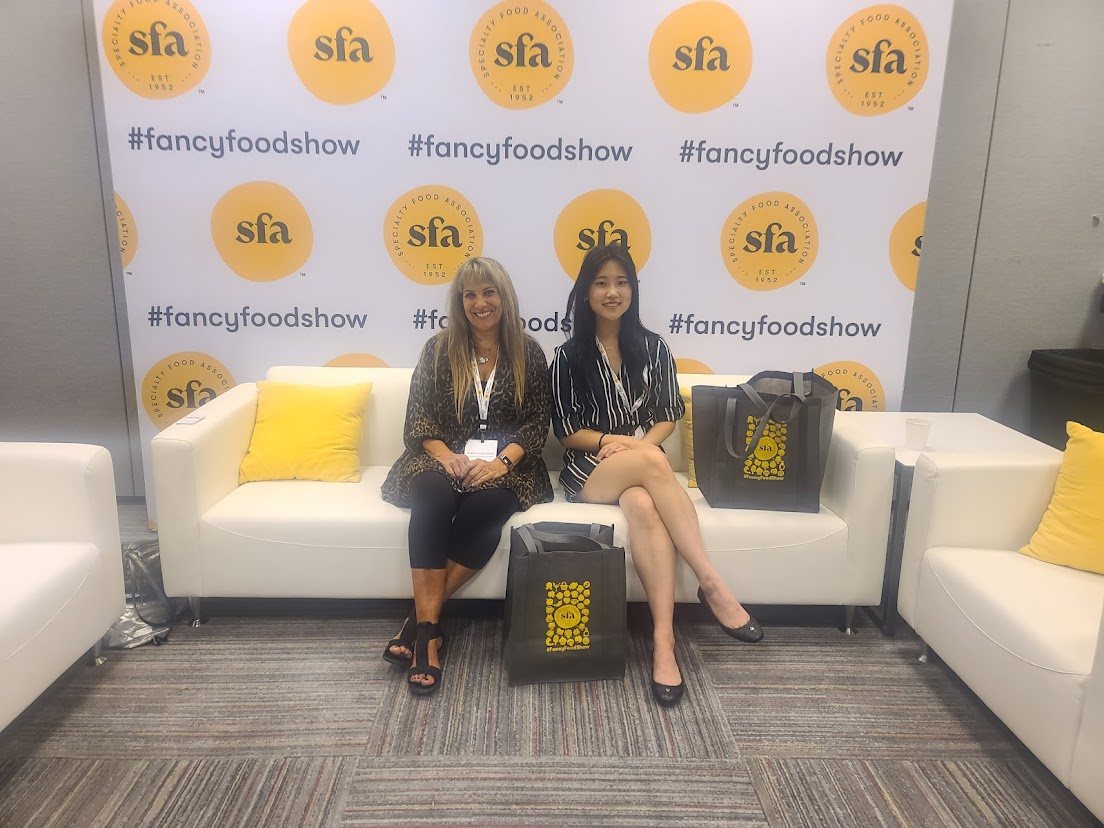 Reading Time:
3
minutes
June bugs eat plants. And so did we.
Plant-based products were among the hot trends at this week's New York Fancy Food Show. In February, I visited the Las Vegas Show. And because 33 foods weren't nearly enough, I went to the east coast show too.
Not only did I discover a whole new range of eats and treats, but I had an opportunity to teach our new Marketing Associate Irene Hwang about the joys of food trade shows. (I think I may have permanently corrupted her.) In return, I learned a lot about how to shoot fun videos on the show floor.
And I tried out my new RayBan Stories specs! (But I have to remember not to narrate with my mouth full.) More about REAL Cookies in Part 2!
I ran into so many friends and colleagues from my NYC pre-pandemic years, including Petra Pasquina, former MasterCard bud and founder of Chewma,  The Murph (of Bloody Mary fame), Nancy Finkelstein, originator of Oprah's fave cake from Carousel Cakes, Goodie Girls' Shira Berk, chocolate maven Clay Gordon, Tim McGuinness, who I worked with in my brief trade show marketing era,  and health expert, and entrepreneur Julian Barnes.  Perhaps the biggest surprise was my former boss from Citibank (circa the 1980s). Karen Hochman left finance for feasting and now publishes The Nibble. We dished about the old days and agreed that what we do now is way more appetizing.
But back to the many many many foods we saw at the Show.
What's trending?
Plant-based everything. To be honest, some of the options are amazing and others are kinda meh.
Less is more. Simple and few tasty ingredients seem to be the rage. One of my personal faves was the salad from Simply Good Jars in a recyclable container. (It even had a charity tie-in.)
Colorful and creative packaging is key. Food companies are realizing that their food must not only stand out on shelves and online but it must be Insta-ready.
Fungus among us. Mushroom-based snacks abounded.
Speaking of snacks, they were everywhere. Veggie- and fruit-based, crispy beans, pork rinds, and (of course) lots of popcorn.
Asian foods, especially Korean options.
Matcha, because we're now apparently obsessed with our guts. This leads to #8…
Fermentation. It even had its own mini-pavilion, where we hung out for a while and ate kimchi and sauerkraut.
Mocktails and mixers. Whether you're boozy or sober, you have lots of options.
Nostalgic and full-fat treats, because the healthy stuff does get a little boring some of the time.
Nut butters, dips, and sauces. They are a great accompaniment to #4.
Parent/child duos. Some young founders were working the booths alongside their parents. Speaking of multi-generational collabs, Irene and I shot a series of taste tests. If food appeals to both an OG and a college student, it must be really amazing!
What Were Our "Best of Show" Picks?
First, you can't possibly sample enough cheese. Just sayin'!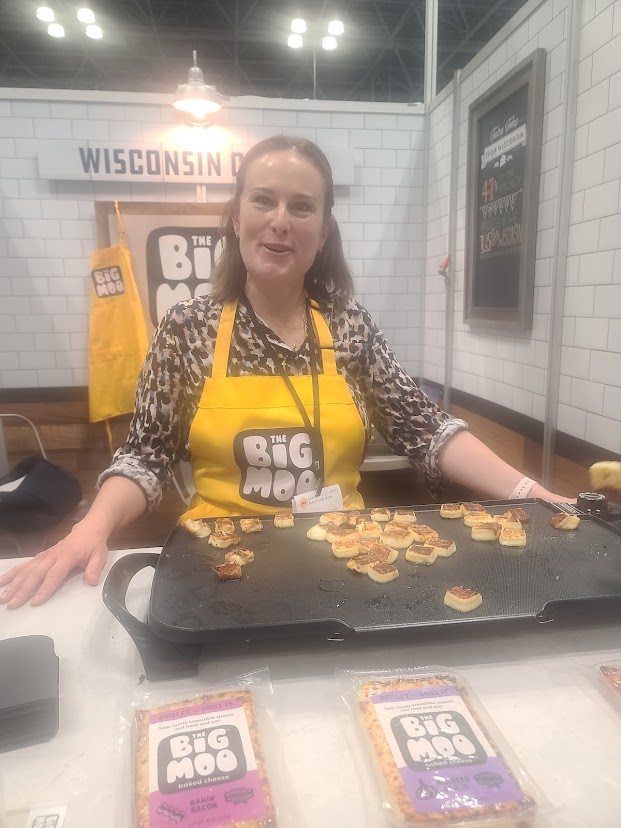 I (Nancy) leaned more toward the healthy options. Although I truly love the stuff in #10 above, I'm heading from NYC to the beach. And too much dough leads to a doughy butt and thighs. I encouraged Irene to be my carb taste-tester, however.
Stay tuned for Part 2, where we share our Best of Show and preview our new XGen Food Faves series on TikTok.
What a great adventure!
A partial "goody bag" from Day 1: