Route 66 installment #6: I am a passionista
Reading Time:
5
minutes
What does that really mean?
I am passionate about:

people
work
things
experiences
my own self-care and improvement

I use the word "love" a lot
I am still a true romantic and "lemonade maker." I believe strongly in the power of love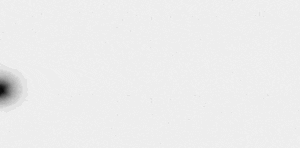 February has always been one of my favorite months. I have vivid memories of my 13th birthday party, which was Valentine-themed.
Even 53 years ago, I was into branding and experiential marketing. I wore a pink and orange dress (in chubette size, which is what they used to call plus-size frocks — I did NOT love that!). I sported matching pink fishnets. My friends and I ate pupu platters at the now-defunct King Yum and danced down Union Turnpike to my house (decorated with hand-crafted pink and orange finery like daisy chains). We did the frug and played spin the bottle.
I couldn't find any pix in the archives from that particular birthday celebration, but I did find this one. I always reveled in my birthday celebrations. This one entailed a book of poetry, a creepy (but loveable) doll, and a corsage!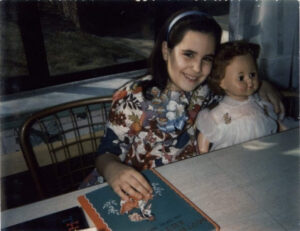 Why is this at all relevant?
When you think about your childhood passions, the process sometimes reveals activities that make your heart beat a little faster and help you figure out what you truly love and what you've just tried on for size over the past years.
The Five Love Types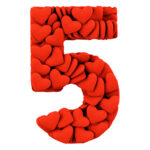 They are not to be confused with the Five Love Languages.
If you haven't taken the quiz, it's actually pretty cool. (And this is coming from a woman who doesn't love pop-psych-self-help stuff.)
But back to my own five love categories:
People
These are the friends, family, and lovers who enrich our lives. Over the past couple of years, I've been narrowing my circle and spending my time and energy only on those who know how to love (or even just respect) others.
LOVE TIP: Think about your own love circle. Spend your time and efforts on them, but keep an open heart to new possibilities.
And watch this space for the launch of my new series on dating after 50! 
Work
If you don't love what you do, you'll be miserable. Take it from a woman who spent years doing something that was sucking my soul rather than feeding it. We all make trade-offs between love and money at different stages of our lives.
LOVE TIP: If you don't wake up every day looking forward to your job, find something that gives you joy. Make a list of things you love to do and things you don't. As you look at work options, make sure that you find a place that allows you to do the former.
Things
Let's face it. We all have "stuff" that we adore. In my case, it's fashion, food, gadgets, select memorabilia, my (newly-organized) walk-in closet, and my chocolate-flavored coffee in the morning while admiring the sunrise over the mountains. (See Experiences)
LOVE TIP: Focusing on things rather than people may give you a burst of joy, but…
Experiences
Whether I'm sitting on the floor, playing a game with my grandkids, or taking an epic trip to the vortex in Sedona, I am learning more than ever to live (and love) in the moment. When I'm sad, I create mini-experiences that bring me joy — walking or happy hour with a girlfriend, baking, knitting, volunteering, mentoring, looking at old family photos, reading, watching Netflix, or writing. I also love travel, off-the-beaten-path places, and pop culture (including live music, movies, dive bars, and fine dining, and more).
LOVE TIP: Make a list of the things you love. I once challenged myself to make a list of 100 things. Some are simple activities and others require more planning. But when you are feeling grumpy or lost or unloved, pull something from your list and do it.
Self
Here's where I get a little woo-woo. If you don't love yourself, the rest is impossible. I don't mean just kinda like yourself. I mean full-on adore yourself, including every scar, wrinkle, and quirk. Work on those behaviors and habits that get in the way of your own success and relationships.
At 65 (almost 66), I'm still working hard on this one. It can get harder as we age, especially when the media and employers often make us feel like we're useless crones and doddering fools. But drown out the noise, stop the whining, and focus on what you have in life.
LOVE TIP: In-between all your other responsibilities (work, family, aging parents, errands), make time every day to do one kind thing for yourself.
What about Hate?
I do not love that word.
That's not to say that I don't despise certain things and behaviors. But the term itself is hateful and dismissive. I often use the terms, "not my jam" or simply say "no thank you" if a person or opportunity comes into my life and I'm not feeling the attraction.
But wrapping your arms around those things that do NOT bring you joy is critical to figuring out your professional and personal path. We can't always avoid them, but knowing what they are will help you make better life choices.
Love IS All You Need
Over the next few weeks, I'll be writing about some of the things I love — old and new. I'll be attending three conferences and connecting/reconnecting with the people and categories I'm passionate about.
So, join me in learning to love what you do. Even if you focus on one of the five categories, you'll end the month with a fuller heart (and happier life).
And because I love giving my readers random tips…