Route 66 installment #2: the art & science of decluttering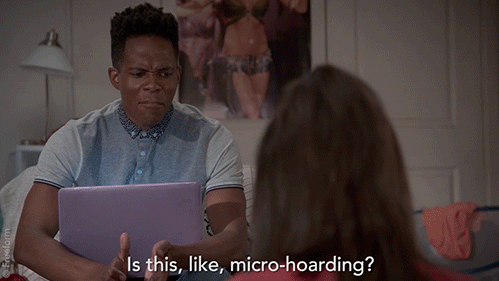 Reading Time:
5
minutes
"If you really love me, you'll downsize before you die," I told my mother.
I know that she truly loved me, but she just couldn't bring herself to do it.
In fact, 1 in 50 people struggle with hoarding.
Since 2015 or so, I've been on a steady de-cluttering and downsizing path.
In fact, over the holidays, I did a giant sweep of my little 600 sf apartment and filled at least four giant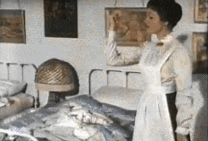 garbage bags with donations and trash. And I've only been living here for 4 years!
When my "stuff" is minimized and digitized, I'm much calmer and happier. So much of life is beyond our control, but if we can organize and manage those things we DO control, life is simpler, easier, and often less expensive.
Before you can "spring clean" your life and business, you need to get into the right headspace and be truly willing to "let go" and develop new habits. That may get harder as you get older, so start early!
Assuming you've decluttered your brain and are committed to becoming a minimalist:
Stand at your front door and imagine what your life would feel like if you looked in on a place that was clean, orderly, and warm every time you came home.
Tackle downsizing in baby steps. For example, I did the kitchen this weekend and then took a break before attacking my desk area. I treated myself to a couple of organizing things, like a new laptop riser, plastic drawer dividers, and a big red container for my holiday decor. (See #10.)
Go into the closet. It's the room where you start your day. Can you easily find your clothes and shoes? Can you pack for travel in under an hour? Are you being truthful with yourself about which clothes you'll fit into one day or what will come back in style?
Raid your fridge and freezer (and kitchen cabinets). Toss everything that's expired. I confess…my kitchen purge was like an archeological dig. I found spices dating back to 2017.
Take inventory of your workspace — physically and digitally. Having 10 tabs open on your laptop may be exhilarating in some ways, but can you really focus when you have that many distractions?
Be a little ruthless. Keep only those things that really make you feel good or that you use on a regular basis. Digitize as much as possible and load it into the cloud. Afraid that you'll miss those great boots that you last wore in the 1990s? Take a picture and make a digital album of things you're parting with (with fun and descriptive captions to remind yourself why you loved them). Not only can you downsize, but you can share your memories with friends and family.
Selling and donating things you don't want or need can make you feel good. For example, I sold my knee scooter and crutches and loved having a wad of cash for the holidays, as well as the satisfaction that I helped other disabled people. Shelters are constantly looking for clothes, unopened toiletries, and other critical supplies that you might consider "junk."
Get in touch with the obstacles that are keeping you from letting go. Sometimes it's just inertia. Or, you might have other deep-seated issues. Seek professional help if your hoarding habit is cluttering up your life and work.
Seek out inspiration. Of course, I'm hoping that reading this post may help. But you can also find some cool tips at the links below.
Hire a professional. If you can afford it, even ONE session with the right professionally-trained NAPO sherpa can teach you some cool new organizing habits. An organizer can speed the process along and help you make tough decisions. They are also a font of creative organizing tricks and solutions. When I moved to a tiny studio in Manhattan, I learned all about Command hooks, shoe risers, and the ultimate tool — the tee-shirt folding board!  I recently also found a cool way to organize my expansive collection of reading glasses and sunglasses.
Don't overdo the organizing gadgetry, however. Otherwise, bins and boxes will simply become another category of clutter and expense.
Says Missy, the amazing professional organizer I have been working with throughout my 2022 purge:

"De-cluttering can be a very personal and anxiety-provoking experience, especially when you've never done it before. But the weight and stress that I see lifted off people's shoulders makes the time and investment worthwhile."
As we get older, the amount of stuff we accumulate can grow exponentially unless you keep it in check. Even if you've already downsized (like I have), organizing your "stuff" can lead to new positive triggers. Having my sneakers front-and-center every morning is a reminder to get my ass to the gym. I'm also compelled to move even more of my life to the cloud and rid myself of 99% of the paper in my home in 2022.
Whether you're in your teens or your 100s, de-cluttering should be part of your life, work, and everyday habits.
A very organized list of organizational insights: