GRATITUDE #2: True Friendship (The Grateful 40)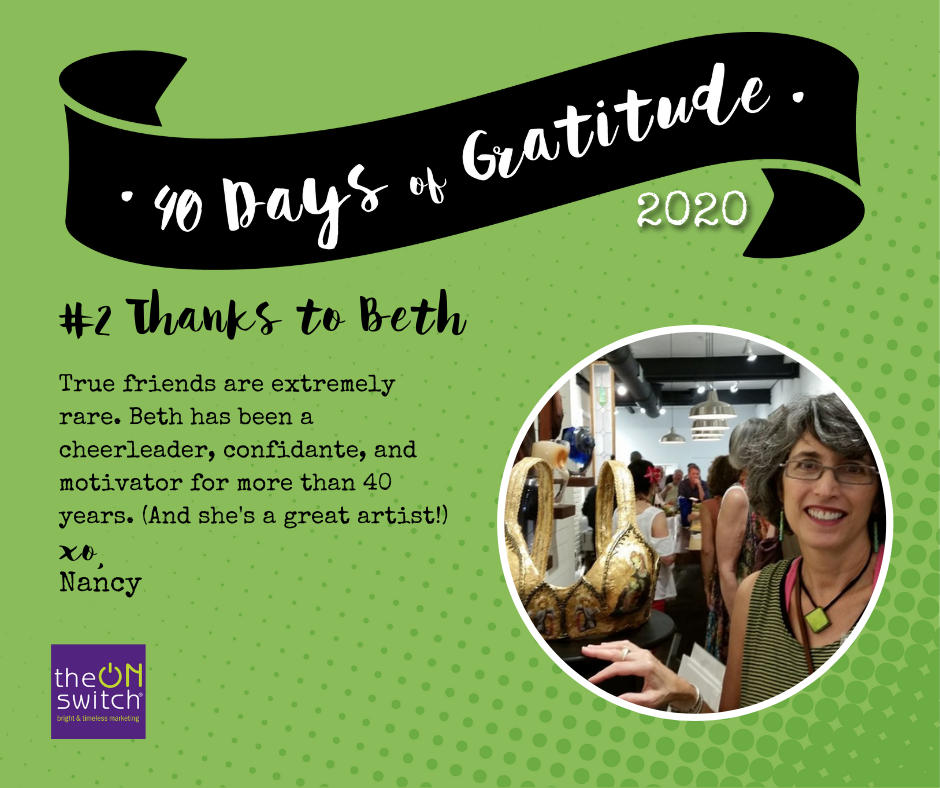 Reading Time:
< 1
minute
So much has changed over the past 40+ years.
I've come to appreciate the value of lifelong (almost) relationships.
Beth Schwartz and I met in high school. We were both solid students but spent weekends going to concerts in the city and telling white lies to our mothers about our whereabouts.  Her house was my escape room amidst teenage angst. I wrote fictionalized short stories about our escapades.
We took very different life and career paths and sometimes lost touch for several years. But we reunited around major live events and have always been there for each other in happy and tragic times. We danced at my daughter's wedding and mourned together when we lost loved ones.
This year, we met up for a socially-distanced lunch amidst the pandemic. The conversation was a blend of "the way we were," updates on our kids, talk about our respective artistic ventures, boys/men (of course), and our plans for the future.
I brought one of my old short stories (circa 1975) and we talked about what's changed and what's stayed the same.
Beth is very wise and always gently and firmly pushes me to be my best self. Like any true friend, she motivates me and yet calls me on my BS.
Lessons I've Learned from Beth Over the Years
You can lose touch or have disagreements with true friends, but ultimately love and respect each other.
Women should never lose themselves in a relationship or let a man steal their mojo.
A little artist lives within all of us — even the geeky girls.
True friends are timeless. 
P.S. You can see some of her amazing artwork here. Although she spent her career analyzing dead cells, her artwork is the polar opposite — colorful, quirky, sometimes irreverent, and unique.