Oink! Launch of the Year of the Pig…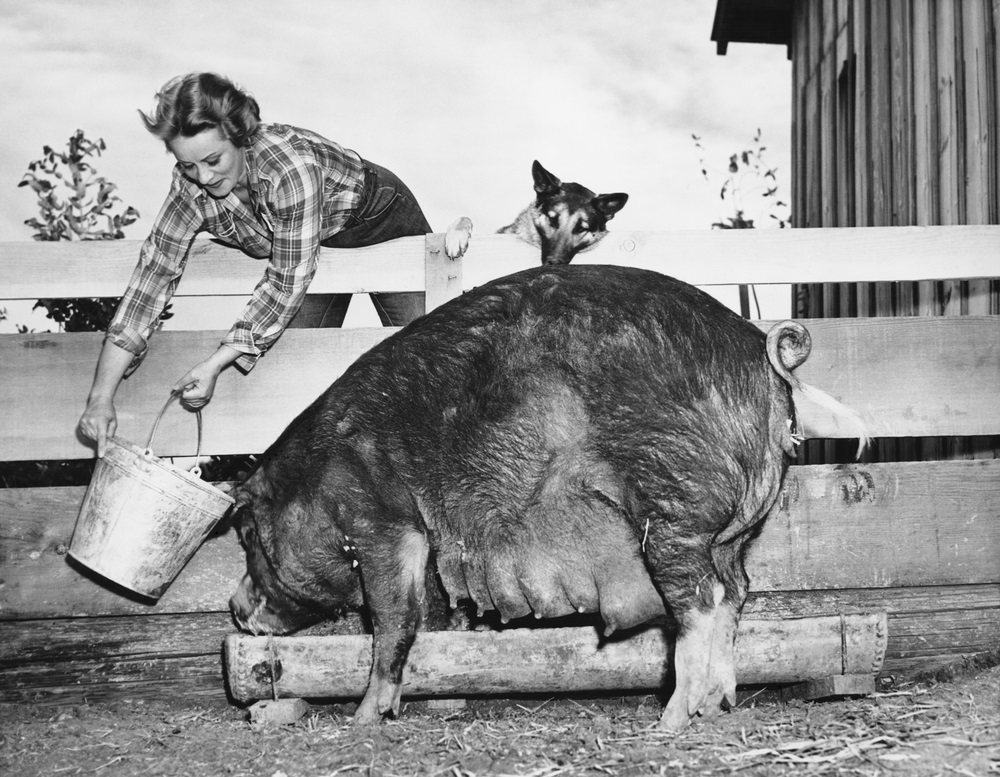 February is always a transformational month for me. 
It's the start of the Chinese New Year — The Year of the Earth Pig.  It's the month I turn a year older. I  launch or re-boot something to celebrate. It's Oscar month. (I've been a huge film fan from the time I was a little girl.) It's usually a month of strange weather and unexpected cancellations. It also seems to be a month of slips and falls (but more about that later).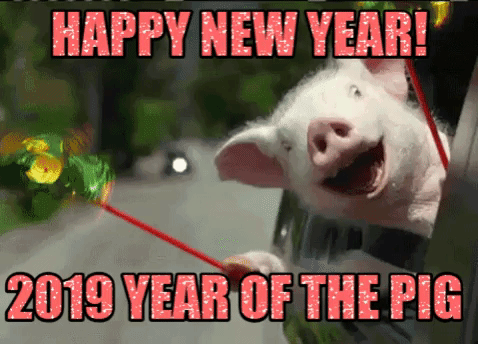 I went to a BaZi (Chinese horoscope) workshop, which was a little too woo-woo, but learned that this will be a good year for me. I also did a little research on pigs and discovered they are way more complex and emotional than one might think and I actually feel a little bad liking bacon as much as I do.
But enough swine and cheese and back to business. My February highlights were varied. Last month I outlined my "31 Little Disruptions," the baby steps I was taking to inspire others and change my own life and business for the better. In February, I:
Fulfilled my civic and professional duty.  I went to DC with the Arizona Technology Council and met with all our legislators to lobby for smart city infrastructure initiatives (like 5G, broadband, autonomous vehicles and other innovations to keep us connected and safe) and STEM education. I hadn't been on the Hill since my college days. Although I can't take credit for the declaration of the American AI Initiative right after we left, I'd like to think that some of the Congresspeople and Senators are now at least a little more tech-savvy.
Paid homage to Valentine's Day with the "Love & Sex" edition of Embrace the Machine (speaking of artificial intelligence and artificial passion). In addition to tech, my passions include food and film. I wrote platters of content for Catersource and wrote a recap of the Oscar best picture nominees. As for passions, I wrote about them too. I also ghostwrote a bunch of stuff for tech and service companies. Bottom line is I love to write and so I…
Announced my re-brand and transition to a strategy- and content-driven business, which was always the intention. I just got derailed for about 15 years. Here's the blast.
Fell on my face (literally). My injury, along with the uncharacteristically cold weather, forced me to stay inside, icing my nose and eyes and it slowed me down so that I was focused just on those things that were really going to make a difference in life and work. Speaking of the things that really matter, I also saw my kids and grandbabies in February and celebrated the little critters' birthdays. Some things are better suited to real life than Facetime.
Focused and said no a lot. Transformation, no matter what you do, requires you to reflect on what might really make a difference in your work and life and learn to leave certain activities and people on the cutting room floor as it were. (Although I don't think cutting room floors really exist anymore because everything is digital.) I did, however, get out to one live event every week (even with my bruised face) and met some extraordinary people.
So, what do my semi-narcissistic ramblings about pigs and sex robots a Star is Born have to do with YOU?
No matter what you do in work and life:
Value your health and every second of every day. Make time for family and friends. Have fun.
Pursue your passions.
Learn to say no (politely).
Get out at least once a week and talk to strangers. You make the best connections in the most random places.
Respect the pig. One never knows if this BaZi thing is legit.
Until March…
xo
Nancy