We All Scream for Ice Cream (Business of Fun #23)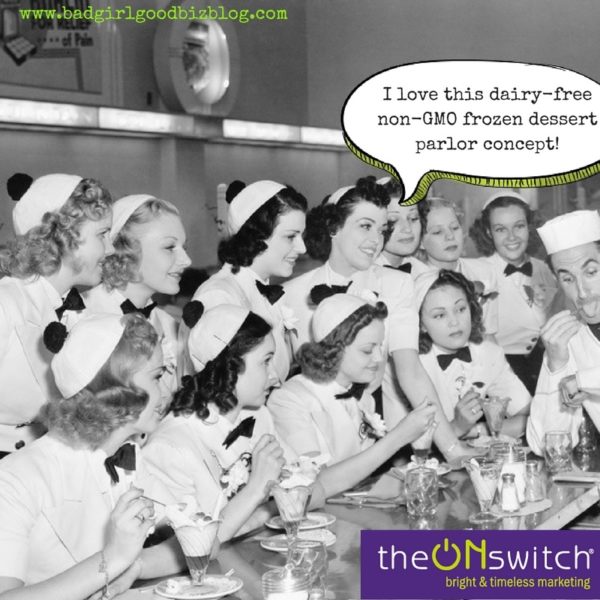 Yes…I'm dedicating an entire post to ice cream.
As long as I'm writing about the business of food, I believe that the cold sweet stuff deserves its own post. After all, the average American eats 22 pounds of it EACH YEAR. What's also fascinating from a business perspective is that the majority of U.S. ice cream and frozen dessert manufacturers have been in business for more than 50 years and many are still family-owned. That's a rarity these days.
As I often do with my weekend blogs, I'm going to stick to a listicle. Here are 10 fun facts about ice cream, consumer trends, and business:
Although U.S. ice cream sales are $11 billion, China has overtaken us.
Breyers & Ben & Jerry's both fall behind private label brands in the ice cream sales rankings.
Speaking of brands, Peeps and Hello Kitty are just two brands you can find in the frozen food section. (Don't they belong in the pet aisle?)
Cool margins: If you open an ice cream franchise, you can expect about a 30% return, according to Entrepreneur.
Dairy or non-dairy? That is the question! Ask the "Godfather of Ice Cream." He notes that dairy-free frozen dessert options are on the upswing and that sales will double or triple soon. Want to keep up on trends? Of course, there is an association and trade show for the ice cream industry! Now wouldn't that be a fun conference to speak at?
Plain vanilla: Yes, that's still our favorite flavor.
And you might not want to peruse this list on a full stomach. It's just a taste of some non-traditional (and frankly disgusting) ice cream flavors.
Ice cream truck design has kept up with graphic trends. Here are some examples. And these are some quirky new re-inventions of the truck concept. The Boston Police Department even has an ice cream truck as part of its fleet. Here's why.
Although owning one of these trucks might seen like a lot of fun, it's a labor of love (not money). The average annual income of an ice cream truck owner is about $29k. (For a seasonal business, that's not too drippy, however!) Never been inside an ice cream truck? You can find out the inner workings here.
And a truck history fact…the original ice cream truck jingle was decidedly racist. And more than a thousand people aren't fans of 2016 ice cream truck tunes either; they filed formal complaints.
Still need a few more licks of ice cream knowledge? The Museum of Ice Cream opened this summer in New York. It closes this week, but it was a very cool idea from a 24 year old co-founder. And these infographics will fill you with stats about the history of ice cream and our eating habits, including the fact that women tend to eat ice cream in bed. Perhaps someone should invent a bedside freezer! (You can order Ben & Jerry's online, however. And this year Uber sent out ice cream trucks in honor of National Ice Cream Day!)
May the cone be with you! For more facts about food, business, and life, please subscribe to our blog. And contact us if you need any marketing or business development "sprinkles!" We are the whipped cream, the cherry, and so much more!