The Daisy Chain Gang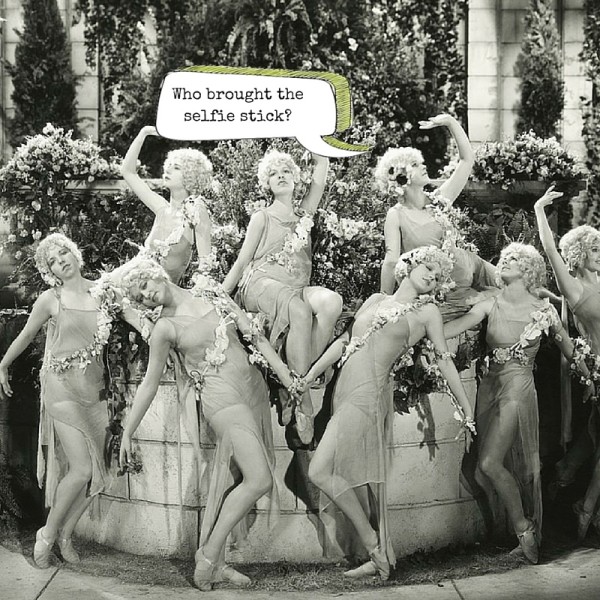 Reading Time:
2
minutes
What's a daisy chain, you may ask?
I was really into them when I was a girl. I festooned my parents' living room with them for my 12th birthday party (and they matched my pink and orange mini dress, because I was into branding even back then, I suppose). I went for the super-efficient chain — simple loops of construction paper strung together. (We don't want our kids today strain their hands by operating scissors, so one can now buy a pre-sliced daisy chain kit.)
Speaking of hard labor, one can also make daisy chains with simulated paper daisies or fresh daisies. Pinterest is brimming with chain ideas. (Why am I not surprised?)
But then there are these cool people daisy chains (literally and metaphorically). That brings me to the point of this post.
Digital media is the great connector.
I was recently contacted on LinkedIn by an incredible creative director, who is the professional I've been searching for over the past few years. She has big brand experience, incredibly talented, super client-focused, and (most important), fun and easy to work with. In turn, I connected her with my video producer, and we're now part of one big happy strategic and creative chain.
Working on building a branded online  community (sheBOOM) for one of my clients, I'm finding myself connecting with scores of women professionals — many of whom have connections to other people I know or to past career experiences. I'm creating a whole new chain and yet it's woven in with my original set of loops.
The key to creating the perfect chain.
Like a paper chain, your professional chain will work best if it's:
Multi-colored. Think about surrounding yourself people with diverse talents and perspectives.
Endless. You can never know enough people. Although everyone should have an "inner circle" of advisors and professionals she depends on, people you know like and trust can introduce you to more new people like themselves.
Sticky in the right places. Loyalty and commitment are important values in business. If you're thinking about growing long-term, you don't want to be surrounded by opportunists or people who come "un-glued" under pressure.
Balanced. If one loop of the chain is a narcissistic, a grandstander, a whiner, or otherwise toxic type, she will drag the rest of the chain down. Cut her loose.
Fun and not too easy to string together. Sometimes those scissors are sharp and the process of creating the chain may feel tedious at times. But there is no "kit" for creating that perfect professional daisy chain gang.
Happy spring! Enjoy building your own chain!
P.S. A special thank you to a member of my own gang — Kathy D'Agostino, who inspired me to write this post. Everyone needs at least one member of their chain gang who is a catalyst for new ideas.