Month-End Close: Up 100%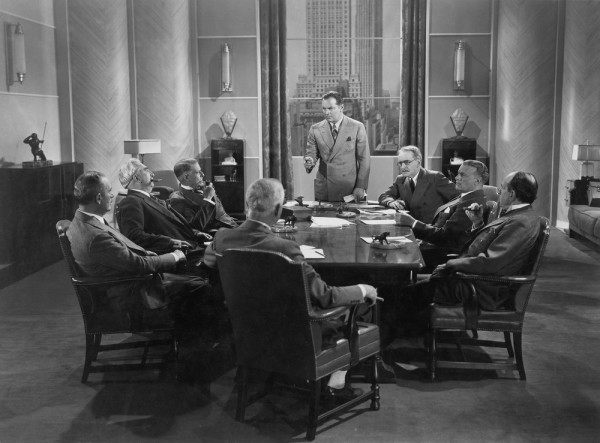 Reading Time:
4
minutes
I hated the end of the month when I worked in corporate life.
We had the official "month-end close," during which the finance department would be extremely cranky as they generated detailed reports to show how the company was doing. Then, marketing needed to explain any negative results. (Perhaps that contributed to my fiction writing skills.) Then, we would have big and boring meetings to explain ups and downs to senior management. And if profits were down they would be grumpy and stressed and yell a lot. Then, we'd all come up with a list of things we were going to do the following month. And many of those didn't actually happen. So the process became like one long Groundhog Day (which is coming up in reality on February 2nd — mark your calendars).
But now I have my own business. Some months are great. Some months suck. I don't have to answer to grumpy men in suits. But I still like to have my own personal "month-end close" when I look back on the past days (in this case, 31) and reflect on what I've accomplished and how I'm going to do better next month.
If I were sitting in a room full of suits, instead of at the Crowne Plaza Annapolis (see the final bullet point), here's what my PowerPoint would consist of:
Business Development and Client Management
Signed two new marketing clients: Booker.com and Christian Camps and Conference Centers. Met with old colleague and began developing new business concept for launch in March.
Current clients seem satisfied, if not elated. Received positive testimonials.
Uncovered new social media techniques that boosted awareness as much as 300%. (Of course I'm not going to tell you what they are here…you have to become a client!)
Secured client and theONswitch mentions in consumer and trade media.
Provided pro bono marketing services for a non-profit. 
Publishing and Speaking
Re-branded newsletter. Please subscribe.
Completed my workshop materials for Nightclub & Bar Show and published new posts on website.
Wrote two original articles in MG Magazine and attended two insightful cannabis business conferences, to learn more about the fastest-growing industry in the U.S. Read my blog on the topic.
Posted and shared close to 30 blogs on life and business (and discovered that sex, weed, rock and roll, and personal stuff drive the most engagement…no shocker there!)
Administration (ugh…my least favorite part of my job)
Cut non-essential business expenses; moving to Fifth Avenue WeWork on March 1st (bigger windows, lower rent!); did tax stuff (mega-ugh!).
Began actively recruiting new team member.
Life (Note: No hyperlinks here…if you're a friend, you know where to find this stuff!)
Went to gym fairly often and ate clean (most of the time).
Saw several movies, in preparation for the Oscar season.
Hung out with friends.
Advised daughter on purchase of window treatments and cooked lots of food.
Laughed a lot and had fun.
Attended birth of first grandchild and posted obligatory pix on social media, attracting more than 150 oohs and ahhs.
In the corporate world, no one really cared about the life stuff. In fact, had I included that slide in my month-end report, I probably would have been sent to the HR Department for an intervention. But, in reality, you can't be successful at work if you don't take care of yourself and the people around you. As a "business woman of the 1980s" I wore shoulder pads and was trained not to talk about or think about a personal life while I was building a career. It was a silly time in business history. Letting your humanity show will only make you a better colleague, boss, and employee in the long run.
That's not to say that I'll be replacing this blog with pix of my grandchild or rambling on about the fact that I'm turning 60 next month (YIKES!) but I believe that I've been more successful in work in January because I balanced it with play, people, and passion.
In closing…that would be the highlight of my executive summary of January 2016. (And you grumpy men in suits are welcome to comment on my blog along with everyone else, but I reserve the right to totally ignore you!)
In balance…