Dream…lead…inspire…risk…serve…and click!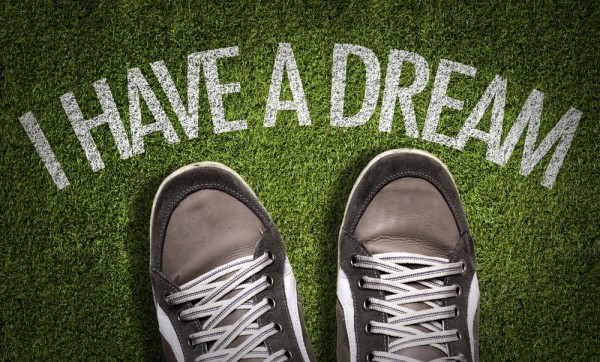 His dream lives on…worldwide (thanks to technology).
Today is not just about the man. It's about the lessons learned from the man — Martin Luther King, Jr. He was a change agent because he saw injustice and had the strength, fortitude, and passion to follow his dream (even when his advisors told him to drop the "I have a dream" from his most famous speech. "It's trite…it's cliche…you used it too many times," he was told.) See below for the whole story and some fantastic photos of the era.
Imagine what he could have done had he had access to social media!
Rather than turning today into just another Hallmark moment or sale day, January 18th was turned into a National Day of Service. Digital media has made serving even easier, with a website to find local opportunities. Community engagement, which once required word-of-mouth to build a movement, is now made easier by technology.
When you look at the photos (below), imagine a world where "viral marketing" had to be done entirely through face-to-face interaction, phone calls, and snail mail. Pretty amazing, right?
No matter how many friends or contacts you may have on Facebook, LinkedIn, Twitter, and Instagram, you still need to have a dream — and a compelling message.
About MLK and serving…