Green is the New Green (Not Your Mama's Marijane!)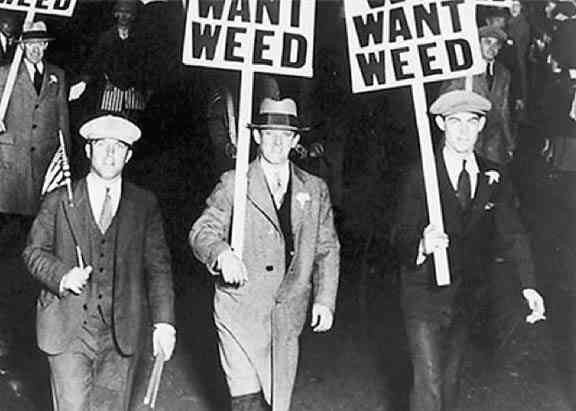 Welcome to the Green Rush!
When illegal becomes legal, innovation and prosperity follow. As do policy-makers, analysts, business consultants, manufacturing technologies, schools, job opportunities, and more!
A few weeks ago, I wrote about my first exposure to the world of legal weed (the medical AND recreational aspects) and drawing parallels to the repeal of prohibition in America. Yesterday, I spent two hours at the Cannabis World Congress & Business Exposition. (#ICYMI #CWCBexpo).  I've been to many a trade show in my day, but this one was, by far, the most interesting.
If you expected to see tie-dyed stoners huddled around bongs, you would be very disappointed. "Cannabis means business" is the organizer's service mark, and that was evident by the number of venture capitalists, agricultural experts, medical gurus, technology providers, and super-smart consultants on the show floor.
I spent close to an hour in the press room speaking with Kerry Blasdel (aka "My Marijuana Advisor") and chatted with Dr. Gerry Bedore (a PhD/MBA consultant to physicians), both of whom gave me some fascinating insights about this industry. (I'm going to share more in future posts.)
The invention of computers, the Internet and the subsequent boom in social media birthed new industries. Although they involved "hard goods" (like computers, devices, robotics, and more) and created new jobs, the weed world is fundamentally different. It involves financing, farming, law, public policy, security, packaging, shipping, real estate, and branding.
Brilliant (and stone cold sober) business folks are staking their claims in the weed world. And I'm joining them. Watch this space. It's a new kind of buzz out there!
P.S. A few of the booths were dedicated to the recreational/consumer side of the business. In my press goodies, I was gifted a high-tech and very fashionable vaper by Blackout , but for the most part it was all about education, commerce, and making sense of how to make money in a rapid-growth and multi-faceted industry.
Upcoming topics (Please subscribe to my blog…I won't be covering them all at once…I DO write about other business topics too!)
When Cannabis Branding is One Toke Over the Line
Old MacDonald is Now a High-Tech CannabisFarmer
Green & Green: The Investment Side of the Cannabis Industry