The 100 Years Club Installment #31: The Wayback Machine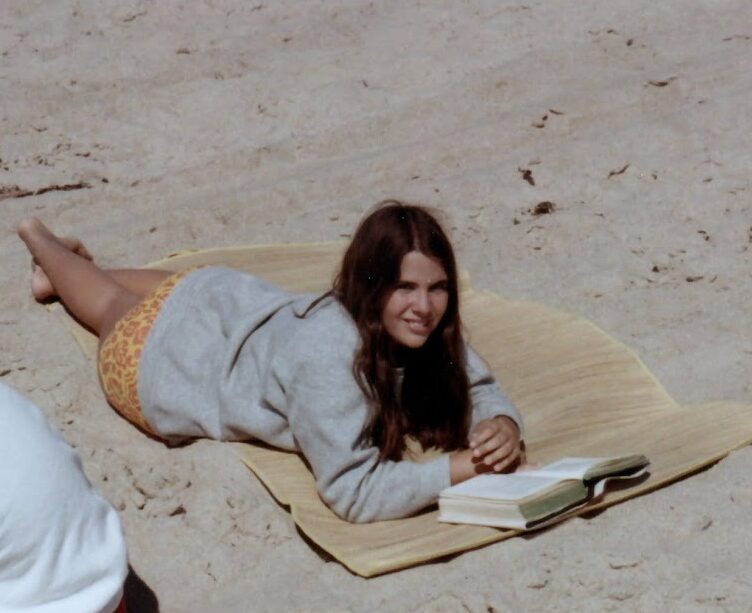 Reading Time:
3
minutes
Although returning to places from our youth can evoke some great feelings of nostalgia, it can also prompt mixed emotions.
After all, no place stays the same forever, as my (bold) memoir published in 2012 illustrated.
The second week of my epic east coast journey involved a trip "out east."
I saw the beaches where my parents posed during their honeymoon and where my daughters (now 31 and 35) built sand creations.
Passions of my youth like knitting, reading, and movie-watching (now done on a laptop) are still among my rainy-day activities.
Consuming the obligatory lobster roll at "Lunch," I marveled at how the business has managed to survive since 1965 (and thought about how I ate there as a kid).
Another historic Hamptons venue is Stephen Talkhouse. I celebrated their 36th birthday and returned a second night this week for more music and dancing. At 10pm, the next generation of beachgoers converges on the club, and the place is overrun with shots and selfies, and I retire for the night.
Speaking of retirement, I have concluded that I'm definitely not ready for it. Although I love the ability to travel often and unplug when I want, I still need the intellectual and social stimulation of writing, teaching, and consulting.
I led a ZOOM workshop on finding your superpower (which I think I've finally identified for myself), wrote a few articles for Street Fight, landed two new writing clients, made progress on the revamp of my travel website, committed to launching my podcast in the fall, and invested in a new phone (when my old one refused to hold a charge).
The anxiety of work deadlines, meetings that go on and on, and non-stop client calls have ended, and my work brings me joy, flexibility, and insights (and income, of course), which should be the end goal for everyone.
Returning to places of our youth can prompt us to think about how much life (and we) have changed over the past five decades and ruminate on the next five.
Nothing will ever be as you remember it, but it all informs who we are now and who we will be in the future. To quote my mini-memoir:
"I am still awkward and full of dreams."
P.S. The house (below)  my father had the foresight to buy for $17K in the 1960s has since been demolished, and a giant showy home was constructed in its place, surrounded by walls and gates.  At least I have the pic (which will live on in Google Photos for all eternity, perhaps).
P.P.S.  The final stop on my August journey is NYC. Time to crank up the energy level and hustle! And, speaking of memories, if you live in or near the city, please join me here!