The 100 Years Club Installment #29: On the Road Again
Reading Time:
4
minutes
I leave on Monday for another adventure.
My life these days is filled with Nancy's Big Adventures (kind of like Pee-Wee's, may he rest in peace.) Small Adventures are restorative too. My July trip to Sedona was full of fun and frolic.
I'm a fan of one-way plane tickets. I then have the ultimate flexibility. My calendar is open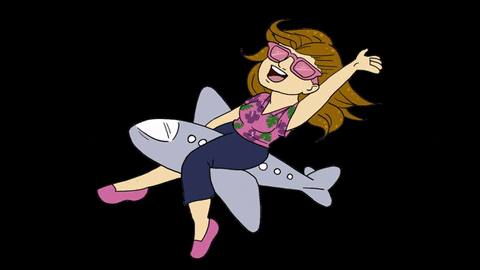 through the beginning of September, and I can work from anywhere.
I just spoke to my friend Denise, who took a "work sabbatical" in Latin America and Europe, and we talked about how people >50 (especially women who have grown kids) are the new digital nomads.
Mah Jong, crafts circles, aquacise (and even golf and pickleball) are not on my list of must-do activities for the next 33 years.
I love to travel, stopping off back in Scottsdale just long enough to do my "responsible adult" stuff (which was my focus for July — medical appointments, my will, and other activities I dreaded but needed to do). I water my succulents, do my laundry, and burn off some of the calories I consumed on my last adventure.
The nomadic freeform lifestyle seems to be more prevalent now than ever. But it's not for everyone (and I don't judge).
People my age seem to fall into these three categories:
The nesters embrace a more traditional and home-based life. They often buy homes, often near their grandkids. They have set routines and friend circles. They will take trips, but they are planned in advance and are somewhat structured.
The tumbleweeds (as one of my friends calls us) who spent most of our adult lives in predictable and sometimes restrictive situations and are ready to break free. That doesn't mean we can't commit to activities or schedules. We just enjoy our freedom and spontaneous moments. I belong to several Facebook groups of women who travel solo, I'm constantly getting pop-ups from tour companies, and I'm in the process of relaunching my own travel website, Bleisure Living (which I put on ice during the pandemic and am now redesigning and contemporizing).
The in-transitions. For example, I have a friend who's close to retiring from a long career with the same company and is in the process of figuring out how and where he's going to spend his time now that he's not on a 9 to 5 work sked.
Although I'm near 70, I'm still like a little kid when I'm getting ready for trips, filled with excitement and anticipation.
I have learned how to pack quickly and appropriately (so I can carry on my luggage whenever possible).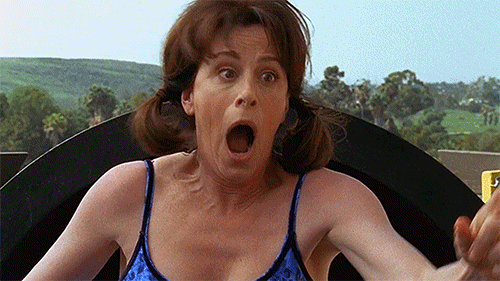 On this particular journey, I'll be having nana fun at an amusement/water park, adulting in the Hamptons and NYC, seeing friends and family, and maybe taking a detour to parts unknown.
Because I'm not sure I'll ever be ready to stop working, I'll write at least two articles a week from wherever I am (except maybe when I'm on a roller coaster or splashing around with the kiddies). I'll also be teaching a ZOOM workshop mid-month.
Travel often inspires me to write about new things related to aging and independence.
So, follow along on my August adventures. If you're a nester, you'll get a vicarious thrill. And, if you're in transition, perhaps I'll inspire you!
---
Pack your bag with these fun facts!
And here's my August (and beyond) theme song!