The 100 Years Club Installment #4: Hidden Figures (an OG* Woman in Tech Takes on B2BMX)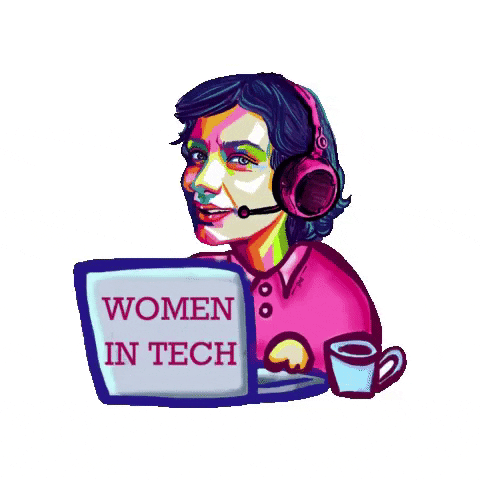 Reading Time:
4
minutes
Where are the women in tech?
Many of us were in Arizona this week for the premier gathering of business-to-business marketers.
We attended B2BMX, like the Burning Man of business-to-business marketing (without the dirt and outrageous outfits).
I'm thrilled to report that I saw more women this year than when I first started attending the event about seven years ago.  Although we are no longer "The Hidden Figures" of technology, we still have a ways to go.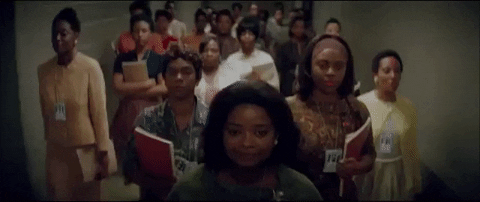 Why is Our Gender Relevant?
Having diverse marketing perspectives is critical. And although many women still work behind the scenes in technology roles, we are assuming more leadership positions.
As AI becomes more prevalent in our work and lives, we need representation, ensuring that we have a voice in designing the purposes and uses of automation.
And yet, we only comprise 26% of the tech workforce, and that number is actually shrinking.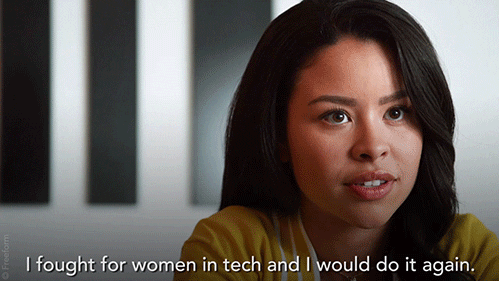 We Were the Original "Computers"
Women have worked in the tech world since the 1940s and are credited with coining "debugging."
I worked in fintech before it was even known as fintech. And I just wrote an e-book about AI for writers.  I've adapted to — and stayed ahead of — every stage of tech innovation in both the B-to-B and B-to-C space. I work with (and learn from)  women leaders in AI, cyber-security, and digital media.
But let's fast-forward to B2BMX 2023 and one >50 woman's perspective on marketing technology and its application to generating revenue.
5 Key Trends
After attending B2BMX and the event that immediately followed  — "The Efficient Growth Tour" — I distilled my observations down to these main themes:
Data analytics and "funnel building" technologies are rapidly becoming commodities. After a while on the trade show floor, the functionalities of the technologies began to blur. As I noted in an article for the Forbes Agency Council, understanding BRAND is key to the survival of tech companies. Of course, they need to have a great product or service first, but they also need to think about their hearts, souls, values, and cultures.
Many companies are losing sight of humanity. The lexicon around marketing technology (martech) is often devoid of flesh and blood. For example, people are called "users" or "buying committee influencers." B2B marketers could take a page from consumer marketers and remember that business people are people first. Does your company REALLY know the pain points of the people on the other end of that LinkedIn message? And, as AI becomes integrated into marketing, that problem may be compounded. If you're selling a million-dollar SaaS product, take a little time to get inside the brain of your buyer (or at least look at their profile before you send a pitch. Prospecting and customer intimacy come from building relationships…not just sending the right "nurture stream" your AI platform created.
Video/snackable content is more important than ever. Again, business buyers are humans, and if your messaging is boring or convoluted, no one will pay attention. (I've been making a living distilling complex content into pithy, direct, and even fun tidbits. It seems to work!) And I love what the team at Audience Plus is building!
Live conferences play a critical role in business-building. We lived without them for two years, but the education, celebration, and connection they deliver can't be replicated via ZOOM. And let's not forget about meaningful swag. I have enough socks, thank you. But Tide stain sticks and a cool book about content trends were must-have mementos. And who doesn't love a donut wall? See pix below. Sendoso also sponsored a breakfast and after-party to spend more one-on-one time with partners and influencers. Taking the show "off the floor" seems to be a great trend these days. Thank you, Karen Steele, for making me feel so welcome!
Tech Bros are cool and fun, but diversity and inclusivity are better. Although the conference did a great job inviting women to speak, the representation of women >40 (and older professionals in general) in tech is still challenging. We have been involved in the direct marketing and brand-building world for decades and have great perspectives on how to analyze and target unique segments and to survive and thrive in a downturn.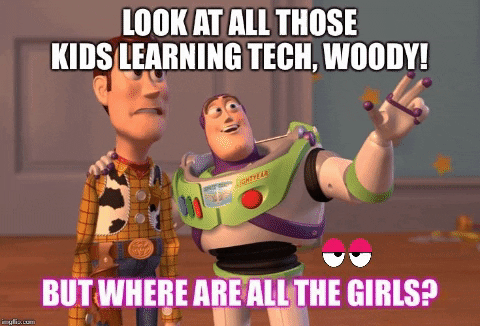 In keeping with my ongoing theme of Bots & Bodies (the intersection of humanity and technology), I'll be writing about my speaking gigs at the NAWBO Women With Vision conference (message me for a 50% off discount code) and the Tri-State CAMP Conference (where I'll be talking about how to become a thought leader).
Staying in touch with trends is critical to learning How to Be a Badass After 50. At all stages and ages, we need to listen to and learn from people of ALL ages and get our tech on.
P.S. If you don't know the origin of the term "OG," read on here.
P.P.S. Thank you, Sherry Butts and Klaudia Tirico (and, of course, Andrew Gaffney, the event organizers and strategists). I always appreciate your generosity and warmth! Looking forward to B2BSMX this summer!
---