The 100 Years Club Installment #3: Jasper is My New Boyfriend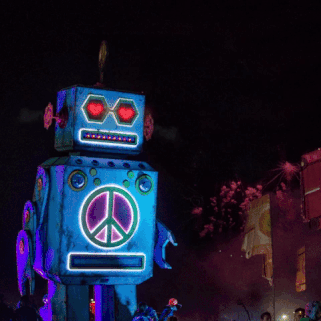 Reading Time:
3
minutes
In keeping with February's theme of love…
I publicly declare that I am embracing NLG (natural language generation).
That's not to say that I will stop my human writing any time soon. Or stop dating real men.
But, just as I use Google to search and Grammarly to proofread and tell me about my "writing mood," I am incorporating NLG into my research, creation, and marketing.
(For those of you who haven't heard of it, Jasper is a form of NLG that was developed for marketers, but it's just one of many tools on the market or coming soon. ChatGPT has become a generic term (like Coke or Bandaids), but you have many other options.)
My latest book (below) came about by accident.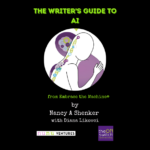 I had asked Diana, a college intern, to research NLG options, and her report was so good I just had to incorporate it into something I could share with all of you. (And I bet she's the only college student who co-authored a book during her 60-day internship.)
So, what does this have to do with living until 100?
The reality is that technology — in all its forms — has been around for ages. Those of us born in the 1950s and 60s had to learn and adapt to the automation of many things along the way.
Some of us took to it immediately, and others struggled. Some are still resisting or have fears/blocks about its use.
But the speed of transformation, the number of options, and the uses for automated tools and techniques continue to grow.
Resisting these changes is a surefire way to become a dinosaur.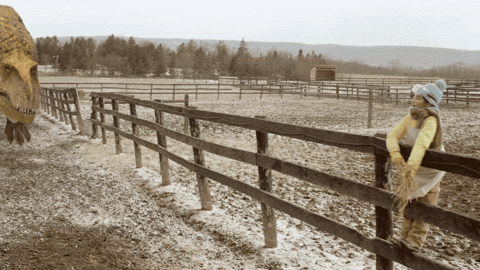 And that, in turn, feeds the perception that anyone over 50 is tech-challenged.
Is NLG perfect? Absolutely not.
Like all technologies, it will continue to evolve and teach itself how to improve (because machine learning helps).
Rather than grumbling like a geezer about the speed of change or the mistakes that NLG makes:
Think of all the other new techniques and skills you learned over the years that have simplified/streamlined your life.
Download the book (shameless plug here).
Pick one tool you want to play with and start experimenting.
If you're really committed to learning NLG, take a course.
Remember that regardless of how much or what kinds of technology are used in creative development, you (a human) can still have a say in the quality of what's being produced. Think about today's sci-fi and action movies compared to the special effects of the past. Someone still has to create the concepts and storylines behind that CG.
I don't miss looking for facts in the card catalog at the library.
I like knocking out my weekly blog on WordPress and instantly sharing it with thousands of people.
And I adored publishing a book in two weeks (from start to finish) and allowing all of you to benefit from my knowledge.
You don't have to love Jasper (or any of their automated kin). But you should at least get to meet them. After all, we're in love!
---
My book is FREE for download here.
And yes…you'll need to give me (and Jasper) your e-mail address.
(These robot boyfriends can be very needy at times!)