The 100 Years Club Installment #1: Playing the Fourth Quarter (and Beyond)
Reading Time:
3
minutes
As I kick off (pun intended) my 67th year…
I decided to do my own mini-review of the 2023 Super Bowl ads.
First, some stats. About 50 percent of my age group watches the game. Women account for about 50 percent of the current viewing population.
Rihanna's aerial feats while pregnant were pretty thrilling. I was also happy to view the all-women flyover and the future of women in flag football.
I was, however,  dismayed that many women my age in the ads were fretting about menopause and nagging or nurturing their kids or grandkids.
This year, many older celebrities appeared in ads. The vast majority were men, but I was still happy to see my generation represented as vibrant, relevant, funny people.
Timeless companies like Disney (100 years old), Anheuser-Busch, and Planters (whose icon was birthed in 1916) are still around. Planters killed off Mr. Peanut but then resurrected him. Although it was clearly a media stunt, his rebirth simply proves that all old things don't need to be buried.
Where were the older ladies? Sixty-four-year-old Joan Jett made a brief appearance in the Workday ad (one of my faves). Missy Elliott (51) has a great cameo in the intergenerational Doritos ad. Sarah McLachlan (55) was mansplained about wolves in a Busch beer ad. I loved watching Melissa McCarthy (52) whisk herself away for Booking.com solo travel.
The good news is that women are finally playing on the pop culture media field. The pendulum also seems to be swinging a bit, with more intergenerational representation in ads.
But my real hero is the woman who rejected the Trojan Horse for CrowdStrike, proving that women heroes in tech really do exist.
Ageism is not a game and the advertising industry still skews VERY heavily toward youth, although the spending power of boomers is estimated at more than $70 trillion.
Over the next 33 or so years (until I hit 100), I promise not to whine or nag about ageism, but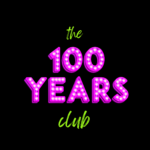 simply to state the facts as I see them. I will share trends and tips on how to change perceptions and promote longevity.
I'm sure I'll be blocked and tackled along the way (and sometimes just left on the sidelines). But I intend to stay in the game and inspire others.
The game's not over yet!
---
Timeless football (and aging) facts: