Route 66 Installment #61: what's in YOUR stomach?
Reading Time:
7
minutes
Don't get me wrong. I like soup and I like oatmeal.
But just because I'm getting older, that doesn't mean I have to gum my food or that my basic food tastes have changed radically.
(I also don't typically wear a babushka while eating.)
Sampling the best-of-the-best of new foods and established brands, I challenged myself to stick to healthy options — no sugar, no wheat, and only dairy and meat that came from trusted farms and farmers. "Clean eating" isn't for everyone, but I have found that I feel much better when I avoid these ingredients.
Just as filling a classic car's tank with "good fuel" will keep it running, watching what you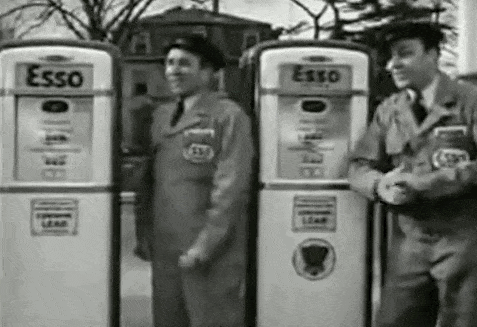 consume can help keep your body in top shape and hold its value.
But enough about headgear and gas tanks. Let's gobble up some of the top products and trends from the show.
They fall into seven major categories, consistent with the types of foods and beverages I've always loved throughout six decades.
My tastes haven't changed radically.
I just now seek healthy alternatives to the junk I was raised on. (In fact, I'm amazed I've lived this long after having spent my childhood and teen years with Cap'n Crunch, Fresca, and Tater Tots — all of which are still on the market! Tab, however, finally met its demise.)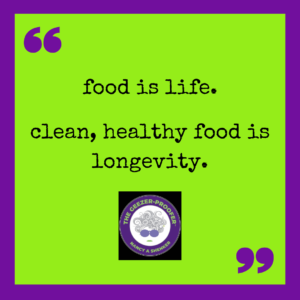 Fast forward to my food future…
I discovered a wide range of new products (and connected with some old faves) at the Show. I couldn't possibly sample the goodies from 1,000+ exhibitors. But here are about two dozen highlights.
Sweet, Salty, and Sort of Healthy. I eat regular meals. But admit it…Netflix is always consumed better with a bag or bowl of something crunchy. Snacks were at the epicenter of my day of sampling. My faves are:

Popadelics, which I proclaim "best of show" in the munching category. Made from shitake mushrooms, they have great flavor, are vegan, and contain few ingredients. Although they are pricey, due to the sourcing and manufacturing process, their retro packaging and fabulous founder (an investment banker in her "day job") won me over at first crunch.
Speaking of things retro, Hippie Snacks makes avocados a little crunchier. It's like eating a bag of guacamole.
Pop Bittles are another great alternative to chips. Many ancient grains snacks taste like something you'll find in a couch cushion (not that I've foraged there), but this brand is tasty and healthy.
Cassava from Turbana? That sounds super-exotic, but the ingredients are clean and simple. Cassava is a root vegetable, also known as yuca. These chips are yummy and healthy.
When I'm feeling sweet rather than salty, I'll grab a bag of Chewy Banana Bites from BranchOut. 
I sampled the new no-sugar-added chocolate brownie from Flax 4 Life. It was guilt-free chocolate heaven. I don't see it on their website yet, but I'll be hitting "refresh" often.
Speaking of chocolate, sometimes you just MUST have it. Evocative of old-school Tootsie Rolls, these chewy gems from Oomph! are great when chocoholics (like me) need a "fix" and six of them only have 100 calories. Just chew carefully so as not to disrupt your dental work!
That's it. No, I'm not being dismissive. That's the name of this simple ingredient fruity and sweet brand. And to think I poisoned my own kids with Fruit Roll-ups for all those years! (They also make Crunchable seed mixes for sprinkling on salads or adding to baked goods.)

The ubiquitous P&J. When looking for an adult-friendly alternative to my old childhood fave, I'll simply spread some St. Dalfour's fig spread and  Fiddyment Farms pistachio butter on a gluten-free bagel. (They weren't at the Show, but Carbonaut bagels are always in my fridge.)
Ciao Bella! Pizza and pasta are good choices for filling comfort food. And, although I had an insanely good meal at Carmine's on my last night in Vegas, I would weigh 400 pounds if that were a diet staple.

Miracle Noodle is a great alternative, especially when topped with a sauce from Eat Happy Kitchen. (More about the woman behind the brand in #7.)
I often use Primal Kitchen's salad dressings, but now they have white sauce for pizza and pasta. They generously gave me a full-size jar to take home! I have a soft spot for brands that acknowledge fans.

Moo and Baaaah! Cheese, meat, and fish are great meal staples and snacks — especially as we need to up the protein in our diets.

Velveeta and Kraft's slices are no longer part of my dairy repertoire and I rarely eat dairy these days. But I'd be sheepish if I didn't admit to loving the fresh cheeses from Jasper Hill Farm and the Wisconsin-made Rich Cow melting cheese.
Mary (and Australia) had a little lamb. Aussie Select meats are lean and pasture-raised and oh-so-delicious.
Who knew? Tinned fish is apparently trending, and has even been called the "hot girl food" by Vice, but I've always been a fan. Messier than smellier than chips, it still makes a great compact high-protein snack. Because I value longevity, I'm giving a shout-out to Season Brand, which has been around for 100+ years.

Ingredient Brands Get Me Sauced, Baked, and Spicy. I love to cook and bake, and I'm often looking for things to add to other things.  Food should be healthy AND tasty!

Hearthy Foods makes flour from vegetables, nuts, and fruits, which serve as a great base for muffins and breads.
The dudes at the Rufus Teague booth were fun and they insisted on making me a serving of brisket with their sugar-free barbeque sauce. Yee hah and yum!
Mediterranean tastes are having a moment. Zestyz seasonings made me want to dance like Zorba the Greek.
I'm sort of over jerky (which I wrote about back in 2016!) But Fusion Jerky has a great origin story and, at 15 grams of protein per serving, found a place in my mouth, heart, and sample bag. The hickory flavor is sugar-free!
When I need a splash of sweetness, these agave-based syrups are a good alternative to sugar.
This last one doesn't fit neatly into a category. I happen to love bacon-wrapped dates. I stopped by to "have a date" with date farmer Joan Smith of Rancho Meladuco Date Farm. They will pair wonderfully with organic turkey bacon and  The Goat from Spero.

Mocktails are the New Cocktails.  MixoloShe is a woman-owned brand that's colorful, evocative of booze, and refreshing. (I liked the Southern Pineapple Smash.)
Food Made with Love. As important as the products are the people behind the brands. I still marvel at how so many brands spend the money to go to trade shows but then staff their booths with people who don't seem to know (or care) about the products. But I need to give a special shout-out to a few people I met at the show who are pouring their hearts and souls into their pots and pans, ovens, and factories.

Stephanie Izard, the first female winner of Top Chef, has multiple business ventures and responsibilities, but she was not only cooking in her company booth, but she took the time to chat with me and give me a sample of her amazing seasoning. Her "Everything Crunch" is truly everything good (and global) too!
Founders Brett Bowman and his wife are cancer survivors and donate a portion of the proceeds from their small-batch nut company (B's Gourmet Nuts) to the Cancer Wellness Center.
Although her product contains sugar (so I couldn't sample it) Ilene Chen gets extra points for enthusiasm and brand ambassadorship. She reached out to me prior to the show, inviting me to stop by the booth.  She greeted me warmly (at the end of the day no less!) Puf (Power Up Foods) is a way healthier alternative to Red Bull. Almost a decade ago, I wrote about women leaving the corporate world to launch food businesses. That trend seems to be continuing and I'm now seeing more men leaving boardrooms for kitchens.
Anna Vocino is the founder of Eat Happy Kitchen (which makes amazing healthy sauces and spices) and writes cookbooks. I chatted with her for a while. (She's very funny.) We talked about how healthy food doesn't have to suck and why eating clean is the key to energy and longevity.
In short, if you make great food but you're indifferent, impatient, ill-informed, or oblivious, your product will still leave a bad taste in the customer's mouth.
So, as long as I have my teeth and taste buds… I will continue to love sampling, eating, and experimenting with new foods and ingredients.
Science is proving that what we put into our bodies has a significant impact on our energy level, focus, and even longevity.
So, eat well, snack well, drink well, and live well!
---
Coming up next: The sense of smell (and aging)
More food for thought…