Route 66 Installment #57: just one little joy
Reading Time:
2
minutes
I watched my 4-year-old grandson push his Magna-Tiles vehicles around the track he built — again and again and again.
Later that day…
My granddaughter commandeered my phone and took many selfies while making silly faces and then mastered video, which led to her making strange noises and laughing wildly.
When do we often stop delighting in the little things? And why?
Neither of these kiddos was thinking:
"I have school tomorrow" or
"When is my next playdate?" or
"What if I don't like what mom serves me for dinner tonight?" or
"Should I post this moment on Reels?"
In other words, when we're little, we live one tiny moment at a time, without ruminating about the past or stressing about the future.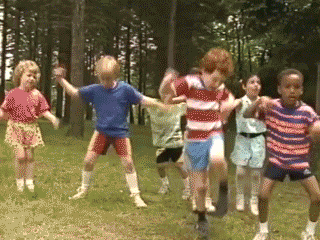 Although one out of six adults suffered some form of trauma as kids, most children seem pretty giddy and joyous a lot of the time.
We don't have  way-back machines.
But we can commit to recreating childhood glee in our own lives.
My only 2023 resolution  is to find ONE thing every day that brings me joy. It won't be too hard.
It could be an especially great cup of coffee…planning a trip or experience…a funny moment on Netflix…good news about a client…putting my laundry away in less than week.
The world can be filled with stress and misery at times. It can't be avoided.
But take out that metaphorical multi-colored Magna-Tiles box that's shelved in the back of your head and heart, find (and chronicle) that one joyous thing every day, and maybe even take a ridiculous selfie from time to time.
Unfiltered childlike joy is the best!