Route 66 Installment #54: My "Orphan" Thanksgiving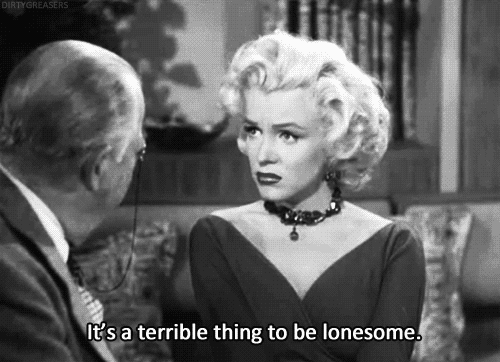 Reading Time:
2
minutes
Spending the holidays solo can be a challenge.
This may have been the first year ever that I needed to rely on the kindness of "strangers" for holiday warmth, celebration, and (of course) turkey over Thanksgiving weekend.
My parents are both gone. My older daughter had plans with her husband's family. I chose not to fly back east because I'll be going there in December.
So, I bought some "emergency turkey cutlets" just in case I wound up all alone on Thanksgiving Day.
However, I'm happy to report that they're now safe in the freezer (along with ridiculously healthy cauliflower stuffing) for a later date.
My weekend consisted of a dozen fun and soul-feeding experiencesh:
Pre-holiday partying at the Omni (800+ people and live music) for a charitable cause
Reuniting with my NY friend Casey. Great conversation and a fantastic brunch
A sweaty and satisfying gym workout
Spirited Brazil soccer watching with a fun crew
Teaching a 45-minute workshop about using social media and tech for good at the local Mensa gathering
A lovely Thanksgiving mini-feast at the Fairmont Princess with six wonderful women who I met via Facebook
Disco dancing at a local club (complete with classic garb)
Discovery of a funky new dive bar with a fellow "transplant from another planet"
Watching U of M beat Ohio State
A truly amazing 60-minute massage
Baking my fave gluten-free/sugar-free muffins
Writing, writing, and writing some more! (And capturing highlights on one of my fave apps —  1 Second Everyday, also known as 1SE. I resolved to up my video game this year, and I'm making progress.)
Enough about me, however…
One of my other weekend projects was finishing up my "Gratitude Book" for 2022, chronicling the things and people that made 2022 a great year so far.
As you think about your own holiday and future plans for your work and life, ask yourself:
Am I having enough experiences that bring joy, make me smarter, or connect me with the right people? If not, mix it up.
When I'm alone, do I use the time wisely or just feel sorry for myself?
What's holding me back from enjoying wild and weird new experiences?
And, most important, am I "paying it forward" and expressing thanks to all the people who make our lives better?
So, please flip through my 30 Days of Gratitude and consider crafting your own!
And thank you for reading (and maybe even subscribing to) my posts! I am grateful for all of you too!