Route 66 Installment #51: Grateful, Not Hateful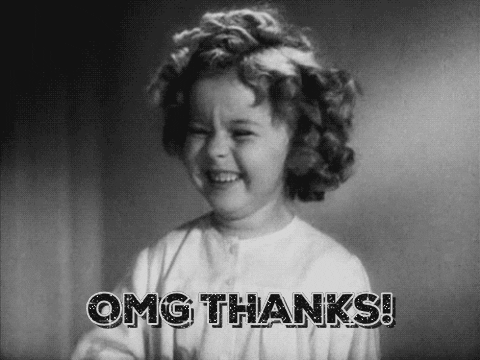 Reading Time:
3
minutes
A year ago, I broke my ankle (in two places), and then my mother died a week later.
In short, it was a weird, disruptive, and painful holiday season.
But it gave rise to a new writing series about my life on a scooter.
And combing through my mother's things and de-cluttering and re-organizing my own apartment post-pandemic gave me a good sense of what's worth holding on to and what's better to let go.
The world is filled with drama and animosity these days.
I make every attempt to avoid the nasty spew during this year's Arizona election and levitate when the people around me are overly critical and whiney. And, I'm trying my best not to be either of those things myself.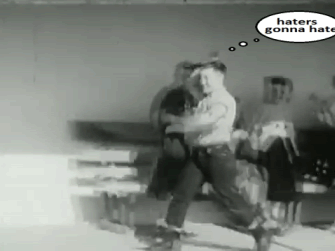 Every day I create a meme about one thing I'm grateful for this year.
It was a "tradition" that I started in 2020 (the suckiest year of them all) and have carried on each year since then. (In case you're curious, here is the 2021 edition, and here's the 2020 premier edition.)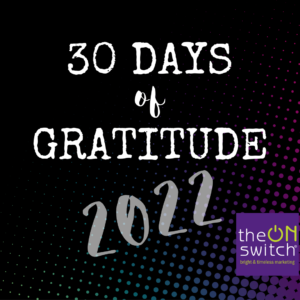 So much has changed in my life over the past year.
I turned 66 (hence Route 66).
The year has been filled with new clients, new friends, new skills, a new perspective on life in Arizona, travel adventures, man woes, family gatherings, my first-ever stand-up comedy gig  (followed by an invitation to do an unfiltered version this month), professional speaking gigs, and a new book (with the wonderful Jessica and Emily as collaborators and co-authors).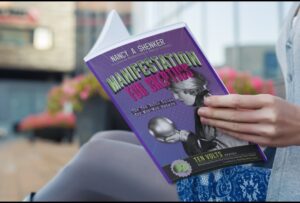 The little gratitudes are as important as the big wins in life. I remind myself of that every day.
You don't need to have a plump turkey in front of you to remember the good things in your life and to be grateful for those tiny miracles and acts of kindness.
So, commit to making every one of the next 50+ days in 2022 a time for gratitudes — big and small.
I know I will!
Be grateful for the links, below….
---