Route 66 Installment #45: Antidotes to a Toxic Lifestyle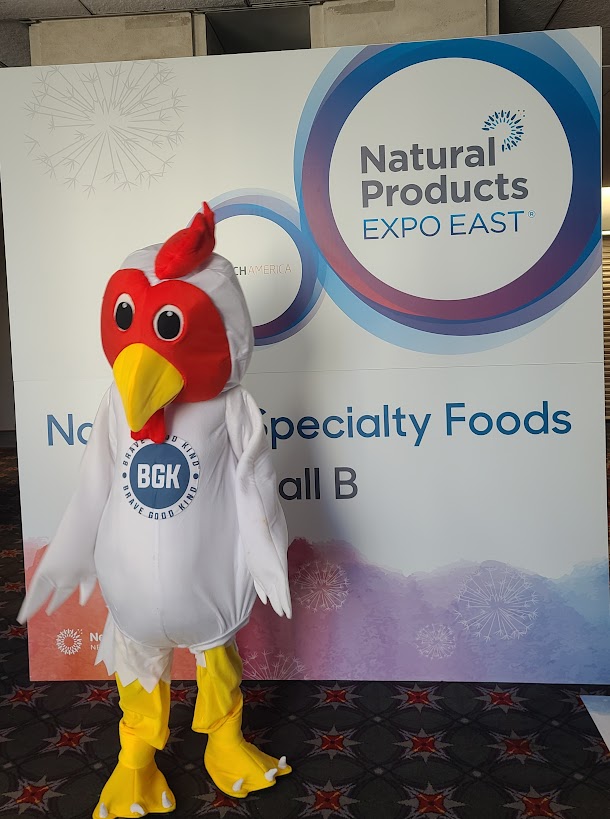 Reading Time:
6
minutes
Earlier this week, I reported on 15 "non-poisonous" trends.
Now let's talk about the massive array of goodies and products we sampled at the Natural Products Expo East.
In keeping with the Route 66 theme, we included 66+ brands, products, and people in this post (including the brands in our video).
Here's just a small bite into the types of foods and lifestyle products we found especially intriguing.
Thirst quenchers and mind benders. As we noted in our trends post, water now seems to have sparkle, superpowers, color, or some other special quality.

Volay: Need a boost, but don't want coffee, tea, or a nasty energy drink? This seltzer energizes AND tastes good. I love the packaging and the fact that the founder's dad came out to help out in the booth.
Now, after you've hyped yourself up, how do you snooze? Get Som. I even volunteered myself as a test dummy and my Oura ring proved that it works as well as my Wyld sleep gummies. (Speaking of which, gummies were everywhere in the vitamin section of the Expo.)
Although the beverage market is packed, a great product can always break through — especially when founded by a woman from Brooklyn! Avec drinks refresh — with or without booze.
Speaking of booze, you can battle that hangover with More Labs, which even comes in a sugar-free version.
I'm not a tea person. But I'll totally make an exception for Happy Being. Simple and pretty packaging too!
And while we're on packaging and branding, let's toast to Gen Z Water. (At first, I was offended by the concept, but once I found out the story behind the brand, I was guzzling.) Who knows? Perhaps it will improve my Instagram skills!
Urja coconut water comes in lovely pink bottles. But if you prefer green to pink, you can sip Chlorophyll Water.
Oy! What's delicious AND healthy?  I'm a huge bagel and lox fan, but the carbs and calories sometimes dissuade me from "noshing."
What's a girl to do? You can now make a healthier version using a schmear of either Spero or Nuttin Ordinary plant-based cream cheese atop an O'Doughs gluten-free or Better Brand high protein/low carb bagel.  Top with smoked salmon from Kvaroy Arctic. The last three brands happen to be women-owned companies too!
We're MOOving in a new direction. Farewell to cow milk and high-fat ice cream!
And who doesn't have a sweet tooth sometimes?

We ran into our woman-founder friends from REAL Cookies and the husband-wife founders of Scott's Protein Balls (especially relevant this month because of their breast cancer origin story and fundraising tie-in).
Sweetened cereal and snack mix is so yesterday. Catalina Crunch is way better for you than the "Captain" stuff I grew up with. And I love the fact that it's portion-controlled.
Speaking of portions, healthy cake mixes from Sweet Logic can be made in a mug. No fuss, no muss, no guilt.
P&Js have been replaced by the healthy version. Nuttzo is one of my personal faves. I'm also now a huge fan of nut-free Oat Haus Granola Butter. (And, of course, they have pumpkin spice for the holiday season!) Spread on a little sweetness with jam from aptly-named GoodGood. And, as for the bread? We don't even know where to begin because so many companies were at the Expo. See the bagel varieties above or go totally rogue and make your sandwich on an EggLife wrap.
Halloween is approaching and your kids' candy or that bag you bought for trick-or-treaters may wind up in your own stomach. So, if you're looking for healthier alternatives, check out Oomph, Mojama Marshmallows, or Lily's sweets. They now have chocolates AND gummy bears and sour worms. Although Lily's is now owned by a big brand, the woman founder has a great origin story.
Want a date? Not the Tinder or Bumble variety. We're talking about these from Joolies.
Let's get savory. From dawn to dusk you have a wide range of healthy options.

SeeMore makes delicious healthy breakfast sausages. Brazi Bites was sampling their delicious breakfast pockets.
And you'll feel a little less guilty sitting in front of the screen binge-watching Bachelor in Paradise or a Netflix series if you're munching on some of the snacks from Lesser Evil, Outstanding Cheese Balls, Clusterbucks, or Three Dads Popcorn (which was founded by — you guessed it — three fathers. Only two were at the show because the third had childcare duty.)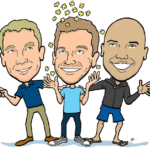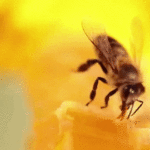 You go girls!  Not only were women food/beverage/health founders well-represented at the event, but some of them are engaging in ventures to make a huge difference in women's health.

Binto offers a wide range of supplements developed by women for women.
When we're on the go, we're always looking for protein bars and powder that doesn't contain lots of crap. Truvani (co-founded by Vani Hari) checks that box!
Protect Our Breasts is a student-led non-profit, raising awareness of the role of packaging and everyday toxins in breast cancer.
Founded by a young woman right out of Boston College, Viv offers earth-friendly menstrual products. (They had a great booth too!)

People dressed to impress. You'll notice in our video that many booths were full of color and neon. But the people who were in them made a statement too. The team of Brave Good Kind had a fowl "mascot" standing at the entrance, handing out chicken bars. Viv team members had the ultimate dedication. They matched their manicures to their brand's colors!
Clean House…Clean Teeth…Clean Body…Clean Soul

Ecologie offers a sustainable alternative to paper towels and wraps.
Dr. Bronner's has been around since 1948 and, in addition to amazing soaps, now makes magic. Magic Chocolate, that is. It's a fair trade product. And I suppose you can eat it in the tub if you're so inclined.
Sparoom offered a wide range of bath products that smell heavenly. And they've partnered with Halls on products that make breathing easier when you're sick.
No time for a bath? Just hang a Shower Burst on your faucet. You'll be so relaxed you might miss that morning ZOOM.
Brush with bamboo and floss with silk. Doesn't that sound natural? WooBamboo even makes bamboo toothbrush heads for electric toothbrushes!
Brush and flush! Reel makes bamboo toilet paper that's beautifully packaged.
Strange but true category creators. 

We know that plastic straws are bad for the environment and paper straws can get soggy. But how about straws you can eat after you're done with your beverage? Those are pasta straws from Pasta Life.
Are you intolerant? I'm not talking about your personality. I'm referring to food reactions. Ucari says they can help you figure out what might be making you sick.
As someone who is adored by mosquitos, I was happy to discover Soffell.  It offers 8 hours of protection from those nasty little buggers without making you smell like you fell off a chemical truck.
What's in the Bag (or Box or Can)? 

Packaging can also be toxic. I called these platinum silicone containers from Zip Top "the new Tupperware" and even used one of their snack bag-sized containers to store the business cards I collected at the Expo.
We were so busy walking the floor and taking in these trends and treats, we missed out on the yoga and Arrested Development concert, offered by Informa — the company that produced the event with New Hope. Plus, we understand they hosted a "dry bar" for people who chose not to imbibe booze during the conference. What a great array of after-hours experiences!
Making changes in how you eat and live can seem scary, but destroying our planet and bodies is even more frightening.
Next week we're back to talking about fear and fearlessness in life and business.
In the meantime, we'll be snacking on organic cheese balls in an aromatherapy bath!