Route 66 Installment #44: Fear of "Poison" in Your Kitchen & Bathroom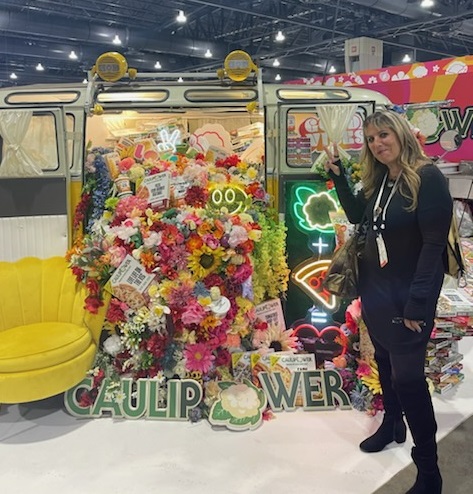 Reading Time:
4
minutes
Food, beauty products, and household cleaners are filled with lots o' evil stuff.
And irresponsible wasteful packaging is killing our planet.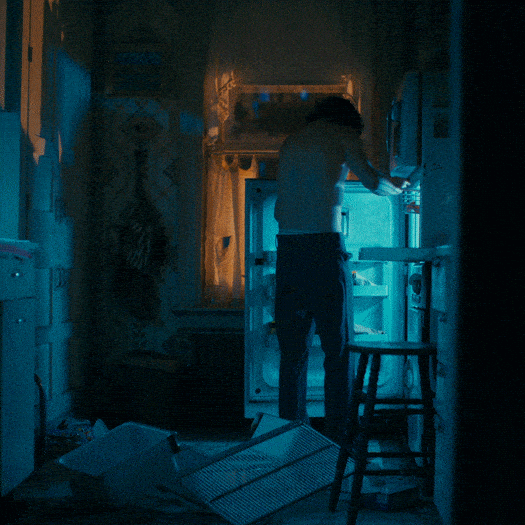 That's why we went to the Natural Products Expo (also known as Expo East) in Philadelphia to see what's new in that sector.
It's like trick or treating for grown-ups.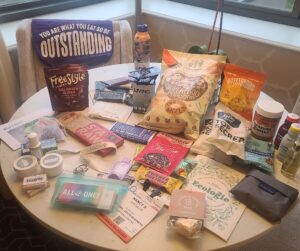 (Who can possibly turn down free samples and conversations with some of the nicest people in the trade show world?)
Upon sampling a bite of food at the Expo, you can do one of three things:
Taste and rave (the products we will include in our next post)
Taste and be kinda underwhelmed. (When the server asks what you think, simply smile and say thank you.)
Taste and (discretely) spit out in the nearest waste basket or compost bin.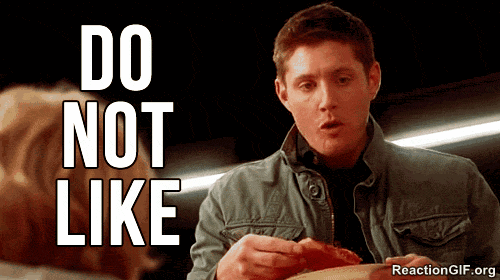 And, as with most trade shows, the behavior of the booth team is as important (and perhaps more meaningful) than the product itself.
When founders and staff are enthusiastic and knowledgable about what they're selling, the food simply tastes better or you're inclined to want to use the product.
Although I don't have supernatural powers, I do spot trends.
Here are the top trends we gleaned from the Expo. Agree or disagree? Feel free to comment!
(And be sure to subscribe, so you can see if your product was a treat (or not) this year.)
Food Trends
DON'T DRINK THE MILK. How could I possibly resist the Spanky reference? Milk and dairy products no longer come from cows. They are nut-based, oat-based, and plant-based.
And…
PLANT-BASED EVERYTHING. In other words, not meat, not sugar, not chicken, not fish. Plant-based options for everything are all the rage.
EVERYTHING is EVERYTHING. I have long been an everything bagel fan. And I keep a huge jar of everything seasoning in my cabinet. I'm apparently not alone. It's now a standard seasoning in popcorn, cheese (or NOT cheese), and most everything else.
HEALTHY-ish SNACKS. Let's face it. We love to binge-watch Netflix and stuff our faces. Now we can feel less guilty about it (or at least the face-stuffing part).
WATER WITH SUPERPOWERS. All that snacking makes you thirsty. And you can't simply hydrate these days. Your water apparently must contain vitamins or natural ingredients to change your mood or body chemistry. And, of course, it has to come in a really cool bottle.
THE BEE INVASION HAS ARRIVED. They aren't stinging. They are making everything a bit sweeter. Honey-based options (for both food and skincare) abounded.
A is for ACAI. Yeah, it's sort of like sorbet but cooler and as difficult to spell. It comes in cubes, bags, and other forms.
ODDITIES. That's hardly new. We always see things at shows that make us think, "Hmmm…interesting. Do I really need this? Maybe!" Pickle juice shots and straws made from pasta fall into that category.
Health & Beauty Trends
PERIODS. Not the punctuation. The menstrual kind. Women are seeing red because of the lack of earth-friendly options and developing new ones. We also saw products related to fertility, breast cancer, and other female realities. You go girls!
GUMMIES. It was a veritable Alice in Wonderland. This gummie helps you sleep… another wakes you up…others help you focus or relax. And, because we'll be eating all those gummies, we'll need earth-friendly dental products. (I got a bamboo toothbrush head for my Sonicare and silk floss too.)
Business Trends
NEON, NEON EVERYWHERE. These funky eye-catching lights have replaced paper- and cloth-based signage and company teams are dressing to match their booth colors.
ALL IN THE FAMILY. Relatives running businesses together is hardly new, but we met several younger founders who had enlisted older relatives (fathers and mothers) to bring them business wisdom (and maybe $$). Some companies had older or younger advisors on their teams, which was great to see too!
WOMEN- and MINORITY-OWNED BUSINESSES are finally getting the capital and attention to win a place on the show floor. Enough said. It's about time!
OVER-DEPENDENCE ON THE "WRONG" INFLUENCERS and PR AGENCIES WHO DON'T HUSTLE. It's not so much a trend as an observation. Social media and conventional media (albeit mostly digital) are critically important in the food and beverage world.

Some brands simply delegate their digital media to a recent college grad because they "know TikTok and Insta." But major chain buyers and consumers with deep pockets may not necessarily relate to youth-centric marketing messages. Digital media is a huge marketing channel these days. CEOs need to "own" it.
The show management company (Informa) did a spectacular job of making the press list available to all exhibitors. Yet, we received fewer than 10 pitches. And, one exhibitor told us that their PR agency said, "Very few media are attending." Based on the list, that's simply not true! Knowing how to work with media (influencers and old school) is a critical skill that every founder needs these days!

READ THESE ADS SITTING DOWN. About 20 years ago when I worked in the conference industry, I suggested (in quasi-jest) that we sell sponsorships in bathrooms. Stall doors and sink mirrors are now festooned with funny relevant messages. Perhaps one day the advertising industry will have an awards category for best poop-related promo. (And yes…we did see sustainable toilet paper and wipes at one trade show booth.
Read this ad several times during the 20 seconds of hand-washing and the 10 seconds of putting on lipstick and making sure I didn't have any on my teeth
Although I didn't put it to the test, this earth-friendly toilet paper is pretty soft (and I love the simple packaging!)
Roll on and watch for more product features and our compilation video in our next post!)