Route 66 Installment #36: Sloth, Rumination, and Strategic Planning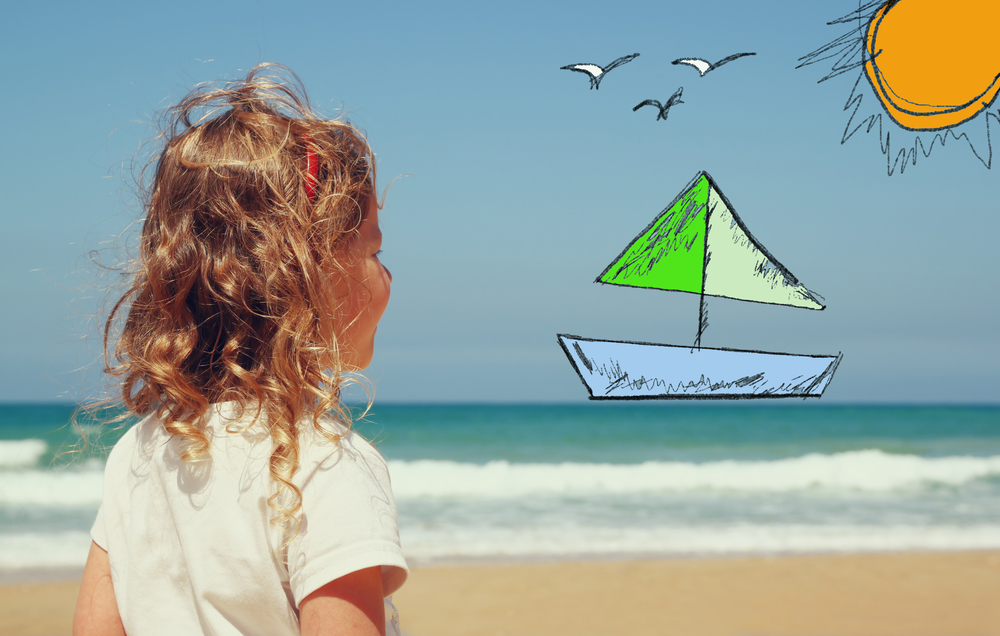 Reading Time:
4
minutes
August can be a pivotal month.
People who live in colder climates or who have kids in school are squeezing in those last few days of summer before they return to "normal" routines (although remote work and online education have changed that somewhat).
A few years back (2017 to be exact), during a particularly strange time in my life (in Minneapolis!) I created something called "The 22," which is basically a list of all the things you can do (other than drink spiked seltzer and lie on the beach) between mid-August and Labor Day.
Now 66, I find that The 22 is more relevant than ever.
Following my speaking gig, I spent part of the week with my older daughter and grandkids at the beach.
Collecting sea glass (and writing a book about it on Canva), making random stuff with multicolored yarn, and creating absurd poems and stories are good for the soul.
Observing the simple things that make young kids happy makes me think about how screwed-up and stressed-out people often become as they age.
That said, I am facing some major life decisions and am using the 22 (more or less) days to figure out the answers to questions like:
Where should I live? The lifestyle, cost of living, and weather in Arizona are all pretty sweet, but I really miss East Coast energy and snark.
What should I be doing more of and less of this coming fall? I've already bought concert and comedy (Seinfeld) tix, made travel rezzies, and started crafting plans for both my own work (focusing on brand writing and speaking) and volunteering/mentorship (NAWBO and Society of Saleswomen). I will also get back to handing out food boxes at Nourish Phoenix.
Who belongs in my inner circle? Having spent the first half of 2022 organizing my apartment and emptying out my late mother's home, I'm now doing a major clean-up of my friend and colleague zone. Surrounding myself with positive people who inspire, educate, and support me and others is key. Buh-bye energy vampires, time-wasters, and users. And yeah, I'm still looking for that perfect gentleman travel companion. No matter what anyone says, dating after 60 can bite more than the shark in Jaws.
These decisions are way more complex than what character should be on my lunchbox, which after-school activities would be the most fun or the color and style of my back-to-school sneakers.
As I age, I also find myself thinking more than ever about my legacy.
Scrolling through countless self-absorbed LinkedIn posts and TikTok videos, I fear that the entire world is rapidly turning into an online talent (or lack thereof) show. Narcissism reigns.
So, as you embark on your own 22, ask yourself:
Is what I'm doing helping other people in any way?
Am I making too many excuses for not becoming the best possible version of myself (and what does that look and feel like)?
What am I still doing out of habit/comfort that's really not serving me and my loved ones?
Do I spend too much time thinking or looking backward and not enough time taking action?
What can I learn this fall that will enrich my life?
How can I "fill the gaps" that are holding me back? How am I asking for help?
And, most important, when you write that "What I Did on My Summer Vacation" essay in your head or on your screen, what will it say?
Now, I'm heading back to the beach for those last few gulps of East Coast sea air, some sips of cocktails with non-toxic friends, and some bite-sized memories that will last me until 99 (at least).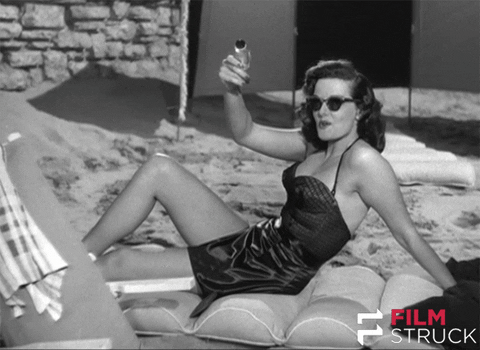 Random (and hopefully educational and inspirational) end-of-summer and back-to-school/work links:
The history of the school lunchbox
Are you picking the wrong friends or colleagues?
Still carrying around bad habits from the pandemic?
Dune Dreams…an oldie but goodie

(One of my first published pieces too!)