Route 66 Installment #27: Plants, Packaging, and Pad Thai (Food Trends PART 2)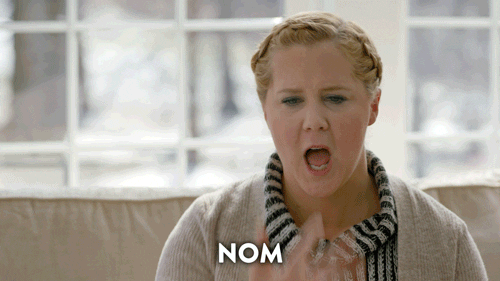 Reading Time:
6
minutes
When you sample so much food over three days…
Stuffing it all into one article is like trying to cover the entire Fancy Food Show in just a few hours. Not only were our stomachs full, but Irene (our marketing associate) realized that super-comfy shoes are a must-wear for trade shows at Javits.
In our last post, we noted a dozen prevalent trends. Now, let's break it down to our fave products.
Plant-Based Everything and Healthy Options
"Track your macros!" advises Mike, my trainer. So, I'm always looking for low-carb, high-protein options.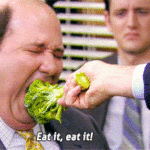 "Preserve the planet!" urges my daughter and my sustainability clients.
"I need something to eat — NOW!" whispers that little voice in my head
So, I set out to sample products that are satisfying and relatively healthy for both my body and the environment.
Poshi offers snack-size bags of vegetables like artichokes and asparagus. Weighing in at around 10-25 calories each, they sure beat a bag of Cheez Doodles in the healthy living department.
A former colleague from Mastercard is the inventor/founder of Chewma Protein Bites. Packing a whopping 10 grams of protein in each one-ounce bag, they are tasty AND priceless.
OK. It's real fish and not the plant-based variety. But Freshé packs sustainably-sourced fish into groovy little colorful tins (see packaging, below), along with vegetables and herbs. I might not pop one open on a crowded plane or train, but as a hotel room snack or on-the-go salad topper, they are perfect.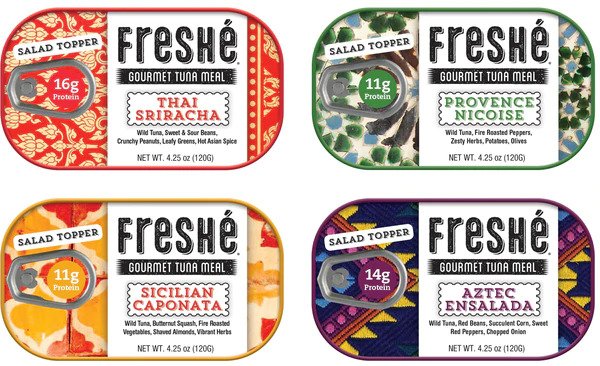 Oy vey! How can I possibly visit New York without eating lox? I love how Acme Smoked Fish even offers an Oy Vey Smoked Salmon collection on its website.
Speaking of the sea, Kim Nori seasoned seaweed snacks are great when you're in the mood for salty and fishy with the added benefit of vitamins and minerals.
Not just any broth! Heirloom tomato soup, aptly named Tomato Bliss. Would pair perfectly with a dairy-free grilled cheese (see below). Or perhaps these great-tasting gluten-free crackers from The Prince Family (aka The Cracker King).
With simple packaging and varied flavors, Flock chicken skin chips have 13 grams of protein, no carbs, and something called "edible upcycling." Branding and packaging more important than ever. See "Stars of Shelf and Screen," below.
I first wrote about the jerky craze in 2016! It seems to have died down and the focus is now on healthy jerky options, like the all-natural and sugar-free varieties from Fusion Jerky and  Think Jerky
Eat your mush — mushrooms that is! Mush Garden (a company that oddly doesn't seem to have its own website) makes shitake mushroom chips, as well as snap pea chips.
Pasta. Yum. But I don't want the carbs or wheat. Miracle Noodle is most definitely a miracle. And who doesn't love a great origin story?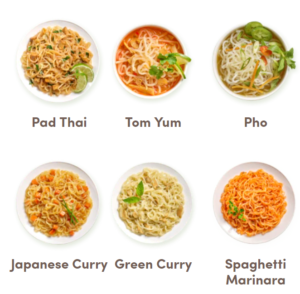 Snacks & No-Sugar Sweets
Maple syrup provides the sweetness in REAL cookies. We confess…we sampled all the flavors and even went back the next day for more. As co-founders, Lauren and Marla also knew how to rock the show. They staffed the booth themselves, made time to talk to us, and even starred in our video clips. See the next installments for tips on how food founders can take their brands to the next level.
Kate's Real Food is another woman-led healthy snack company. So many flavors, so little time! Honey provides the sweetness in their Lemon Coconut bars.
And, although I'm trying to wean myself off chocolate, sometimes I need a fix. The Triple Chocolate Mug Cake from Sweet Logic is dairy- and gluten-free and has only 3 net carbs and an impressive 12 grams of protein. Plus, I only have to wash one mug. (I got a sample of their Blueberry Mug Muffin mix too for when I'm in fruit mode.)
Sanders Small Batch Wonders makes full-sugar, full-fat options too, but when you just need that one chocolate rush, check out their no-sugar-added chocolate caramels.
Chewing gum that may help keep you healthy? Sounds like something that Willy Wonka would have dreamed up. But Immunity gum from Mighty Gum is the brainchild of Mat Thalakotur. Although it may not cure all your ills, it's a simple way to up your zinc and elderberry.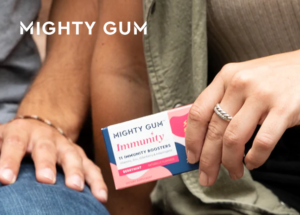 And you can also drink your vitamins. I added a splash of Remedy Organic's protein shake into my morning coffee. Way better than those little creamer cups! Foodie bakers will love this range of mixes from LusOasis. Bake from scratch like I do? I discovered Not Nuts, the first product from Mosaic Grove, another company with a terrific true original tale.
Granola is always groovy. And even more so when it's sugar-free and grain-free. Lakanto makes no-sugar-added granola (sweetened with monk fruit) and I often eat Simply Elizabeth plain oatmeal and glam it up with sugar-free nut butter and fresh blueberries.
Related to the sweet stuff, I had a great conversation with nutritionist Dr. Felicia D. Stoler in the press room about how to control cravings for sweets. When I'm jonesing for sugar, I try to consume fresh fruit or dates, natural honey, or something other than sugar substitutes. But a girl's gotta do what a girl's gotta do sometimes! Everything in moderation.
Stars of the Shelf and Screen 
Especially in today's digital, Insta, and TicToc world, products need to not only look good on a retail store shelf but also wow the consumer on the screen. Packaging that's colorful, easy to scan, and quirky is as important as what's in the bag or jar.
Global Goodies
Asian-influenced foods abounded. Korean, Chinese, Indian, and Japanese flavors were prevalent throughout the show floor, which also had its usual geographic displays. It's truly the World's Fair of Feasting.
I love Pad Thai. But probably wouldn't make it from scratch (especially when the temps in AZ reach 100 degrees). But now I can just open a box or jar of Watcharee's award-winning sauces.
Matcha is not a dating app. It's a form of powdered green tea that supposedly has health benefits.
These 30+ brands are just a (very) small sample of what we saw and ate at the show. In our next installment, we'll be getting cheesy, mixing it up with beverage add-ins, and cooking up some people trends and observations from the Show.
Plus, watch for the big reveal of the XGen Lifestyle Duo!
Happy eating!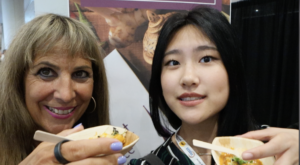 nancy & irene (with a much-appreciated assist from emilio)