Route 66 Installment #10: Uneasy Rider & How Film/TV Shape My Life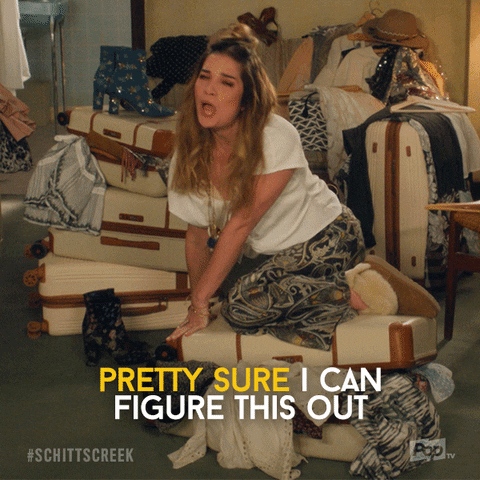 Reading Time:
4
minutes
Throughout March (Oscars month), I'll be posting about the world of entertainment and how movies and TV both reflect and define the era in which they are created.
This first installment will be about "journey movies."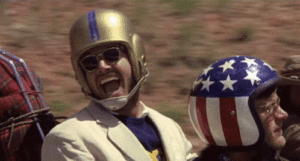 After 2+ years of lockdown, I'm ready to hit the road, albeit not on a motorcycle or van (yet). I'm definitely more of a 4-star hotel explorer. Please don't judge. Adventure can take many forms.
Wanderlusting
As I prepare to embark on a post-pandemic journey back to the east coast this month, I think a lot about the film genre in which people simply pack a bag or two and set off to parts unknown. (I'm not quite there yet. I still like to know some of the parts of my itinerary.)
I've always loved movies that involve random trips across the world. We have:
Adventure travel (like surfers who are seeking the perfect wave or tornado fans who drive through the eye of the storm).
Wacky travel, in which cars break down and people get lost.
Self-discovery travel has become especially popular of late. Women head off to the wilderness, the ashram, or off a cliff (as in Thelma and Louise).
When we sold our family home and I moved into a 400 SF rental apartment someone said to me:
"I guess you're homeless now."
I chuckled to myself. Just because I no longer have a mortgage and lots of "stuff," that doesn't mean that I'm without a place to store my luggage and do my laundry. My goal was always to have a small and affordable home base and spend at least a week every month on the road.
The 50+ Digital Nomad Emerges
I never took a "gap year" after college. Although I drove with an ex-bf from Michigan to New York, I was headed towards a specific destination and a career, and my first apartment. I worked hard, got married, had kids, and "nested" for a long time.
Now, the real adventure can begin. My kids are grown, my parents both passed away, I'm divorced, and my job can be done from anywhere.
So, 44 years later I'm ready to enjoy that gap year. I'm going to do it in installments. I'm not quite ready for 12 months.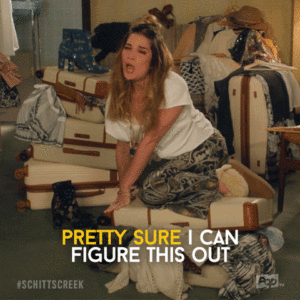 If you're contemplating your own "uneasy rider" journey in your later years:
Book a one-way ticket. It may be a little more expensive, but you'll have more flexibility. Flying on less popular dates and times will save you $$, as will picking airlines that allow for last-minute changes.
Establish at least one "anchor destination." For example, I'm speaking at a conference and made plans to see my kids/grandkids. Other than that, I have no clue where I might pass through or wind up.
Learn to downsize and pack light. After several years of practice, I have mastered the art and science of only traveling with carry-on bags and buying clothes that can be folded down to origami-size without wrinkling.
Journal throughout your journey and take pix along the way, so you chronicle your adventures, the things you learn, and the people you meet. Here are some quirky ideas for souvenirs. 
Get comfortable with being a little uncomfortable. If you're traveling solo, don't be afraid to dine alone. If you find yourself getting weird by yourself, book a group tour, work out of a co-working space, find an activity via Meetup, schedule a video chat with a friend or participate in an interactive webinar. Talk to strangers on the road, but if you get a weird vibe, move on! And, if you'll be traveling with others, make sure they're people you like and communicate well with. Different travel styles can destroy even the best relationships.
And, of course, be safe when you travel alone. Make sure someone knows where you are at all times. I once went to Vail solo and slipped while hiking on a rainy day. Although I didn't have to chew off my foot to survive, I did worry a bit that no one knew my whereabouts.
If you're a gadget geek, you can invest in some of these solo travel doo-dads. If you're a woman, you can stash your ID in your bra, and this wrist strap is a kinda cool way to keep your valuables close at hand (pun intended).
Happy Trails?
Some journey movies don't have upbeat endings. In fact, quite the opposite.
But you can script your own storyline at this stage of your life. And whether you're aboard a hog, an RV, an electric vehicle, a train, or a jumbo jet, keep your head and heart open.
If you want to stay home, that's fine too. You can live my life vicariously through my writings.
Some travel tips:
The best trips to take in your 50's
How to date on the road without apps

AND

Beware solo lady travelers. Don't do these things!

How to pack light