Route 66 Installment #9: Self-Love Versus Self-Absorption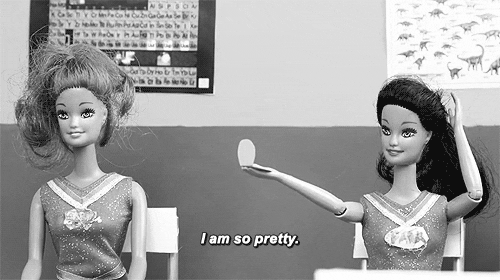 Reading Time:
3
minutes
Now let's return to our "regular programming"
This series was originally intended to be ruminations and perspectives on aging.
How our personal and professional paths ultimately lead to interesting places and make us wiser.
What's old, what's new, and what has remained timeless over the decades.
Each month I pick a theme. January was time. February was passion.
I took a brief detour in February to write about my love of food and sustainability. I went to two conferences and summarized them here.
But now on to something personal and very relevant today. 
We seem to be living in a world where self-expression rules. A billion TikToks are viewed daily. Getting sucked into the seemingly endless stream is easy. It's like a high school talent show on steroids, with the occasional appearance of a great brand or a person with true talent.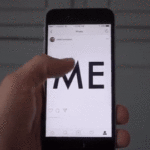 A shy girl, I had to force myself in corporate life to dazzle management and take credit for work. Although I teach people about the value of personal branding, I generally avoid making myself the center of attention in marketing.
This month, I found myself caving in a bit to the "look at me" culture. Although I am not dancing online, I invested in a selfie shoot with FemForce, took advantage of a local photographer's free headshot offer, and published a blog about my dating experiences and learning.
I've seen thousands of coaches, "gurus," professional speakers, and self-proclaimed thought leaders who don't really know how to make a steak but are really adept at the sizzle.
So, I'm learning to walk that fine line between "look at me, look at me, look at me!" and "please look at me first, but then listen to what I have to say or write and focus on that rather than my hairstyle, boots, boobs, or another personal attribute."
So, how do you avoid crossing that fine line between loving yourself and loving ONLY yourself?
Read (or re-read) the story of Narcissus. It's an oldie, but its message is timeless.
When you write or speak or shoot a video, count up how many times you use "I" or "me" versus "you."
Whenever you put content out into the world, ask yourself, "How will someone benefit from this?" Balance your writing and speaking between relevant and helpful personal experiences and their application to other people's lives. Solicit feedback. See #7.
Ask "How can I help you?" when you meet new people at events or online.
Actually DO things to help other people without expecting compensation, gratitude, or social media stroking.
Be real on social media. Your life is not all about (heavily filtered) moments of love and joy. Own your scars and f*ck-ups (without sounding overly pathetic or self-flagellating).
When friends, colleagues, or family members tell you that they're not getting enough from you, listen to what they have to say.
As we close out the "month of love," make sure you're taking enough time and effort to care for your own health (mental and physical).
Don't measure your self-worth based on what you see on social media (see below).
Most important, think about whether you're putting enough "YOU" (rather than ME-ME-ME) into your daily life.
With love,
nancy
P.S. Things that may interest you…
| | |
| --- | --- |
| | Givers, takers, and matchers |
| | Practicing (and mastering) empathy |
| | How social media can crush self-esteem |
| | Can NBD (narcissistic personality disorder) be cured? |