The Wild & Weird Adventures of Scooter Girl: Installment 7 (TOE YOGA)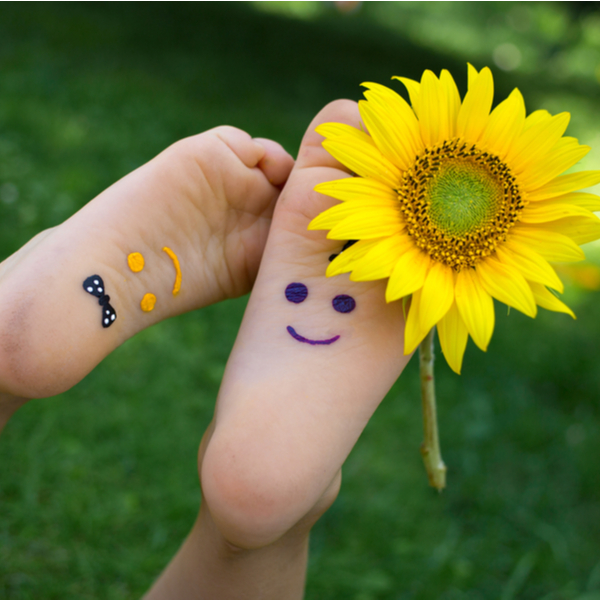 Reading Time:
2
minutes
Physical therapy has begun! 
I'm driving again.  I even did a round-trip (4-hour) journey to Tucson, to start cleaning out my mother's house. No more boot, although I may wear it one last time for an upcoming trip to Houston. According to my physical therapist at ATI (Brittany), it's prudent. I'm not complaining, because it helps me fast-track through TSA.
I am selling the knee scooter and crutches on Facebook Marketplace. I will keep the name of this blog series for one more week, even if the scooter is gone. The lace-up brace remains a part of my wardrobe and I'm ready for New Year's Eve with sparkly brace-friendly footwear. I even got a green light on a pedicure, which is sorely needed at this point.
Toe Yoga and Other Oddities
I never realized how frumpy and stiff my foot had become as a result of six weeks in the boot. I practiced picking up a towel with my toes, got a wonderful foot massage with some kind of heated potion, did multiple calf stretches, and learned how to do toe yoga, which entails lifting my big toe while keeping the rest on the floor. I'm not sure I was able to do that before the accident, but I suppose it's a great skill to have if you want to keep your tootsies in optimal health.
Three more PT appointments are on the books for the upcoming week, and I am starting back with my trainer, Mike. 
My goals are clear:
Dancing on NYE
Walking 5 miles again by my birthday in February
Hiking by second quarter 2022
Being careful not to break any more bones in the new year
Traveling without a wheelchair or boot (although I'll really miss the TSA drive-thru!)
And, last but not least, finishing up this blog series next week so I can get back to writing about something not related to my injury!
Rando facts about PT and accidents: