The Wild & Weird Adventures of Scooter Girl: Installment 2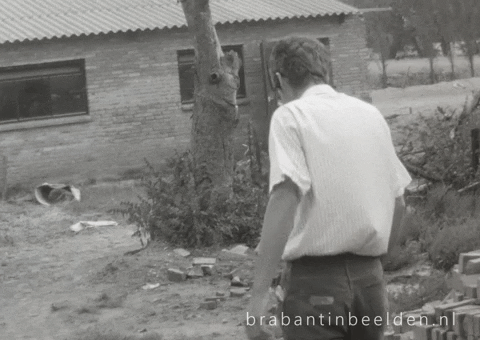 Reading Time:
3
minutes
WEEK 2: Comfort & Discomfort
Last week, I went public and started publishing my journal. I am truly blessed that my injury and the boot/scooter/icing are just temporary.
First, the good news. As long as I follow the doctor's orders, I won't need surgery. And I found a gel night splint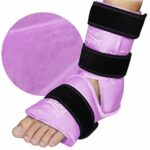 that gives me stability and sound slumber and a funky pink brace (pictured right) enables me to work while I ice.
My Amazon orders for the month are quite an interesting assortment. I did, however, discover that my local Amazon store is NOT equipped for people with disabilities and I had to wait outside until a passer-by let me in. An employee let me out, although I wouldn't have minded being trapped for a while amidst books and electronic gadgets.
How People Treat the Disabled
I've been struck by how different people have reacted to my "disability." 
I went to a couple of events this week. The most common question is, "What happened?" That's totally fine with me.  I've told the story many times now, and the advantage of this blog is that I can just send people the link. 🙂
At an event, only ONE person offered to bring me a drink or plate of food, even though the bar and buffet were on the opposite side of the building. Others mostly stared and just wandered off because, after all, I was getting in the way of their own plans for eating with and meeting and greeting the other (standing) people. "Do you need anything?" is a sentence that doesn't take a long time to speak. And most people aren't offended by it.
My true friends brought me flowers and meals this week and asked if I needed anything. That restored my faith in humanity.
Speaking of Food…
Being a shut-in most of the time would be a great excuse to let my healthy eating habits go to hell. Carb loading can be so comforting. 
And even though my knee scooter can hold up to 300 pounds, I don't need to test that.
I've been limiting my DoorDash selections to salads and avoiding the temptation to add that dessert on. Most places now will offer lettuce wraps instead of bread on their sandwiches. 
Juggling a cane and a plate automatically reduces portion size at the buffet.
My Fitbit steps are pathetic, but my trainer offered to come to my building twice a week and work-out my upper body (which means I might need to buy bigger shirts when I've recovered).
I had a "difficult"  Instacart driver this week, who didn't make virtual shopping any easier.  Although I can't walk, I had to "follow" her around the store on my phone, monitoring her selections. If she couldn't find something, she simply gave up. And, when I asked her if she could carry my groceries upstairs on the elevator, she gave me the side-eye. Or, perhaps I'm starting to get a little paranoid. But I have to say that many people don't make life easier for physically-challenged humans.
It Never Rains…it Pours
Amidst all the limping, my 95-year old mother passed away this week after a long battle with multiple myeloma. I get my resilience genes from her. She survived cancer twice, a brain aneurysm, two pulmonary emboli, and the early deaths of many family members (including my dad and younger brother). She was smiling and laughing up until the end. She is my inspo these days.
Next up: Traveling with one working foot