#4: Respect Process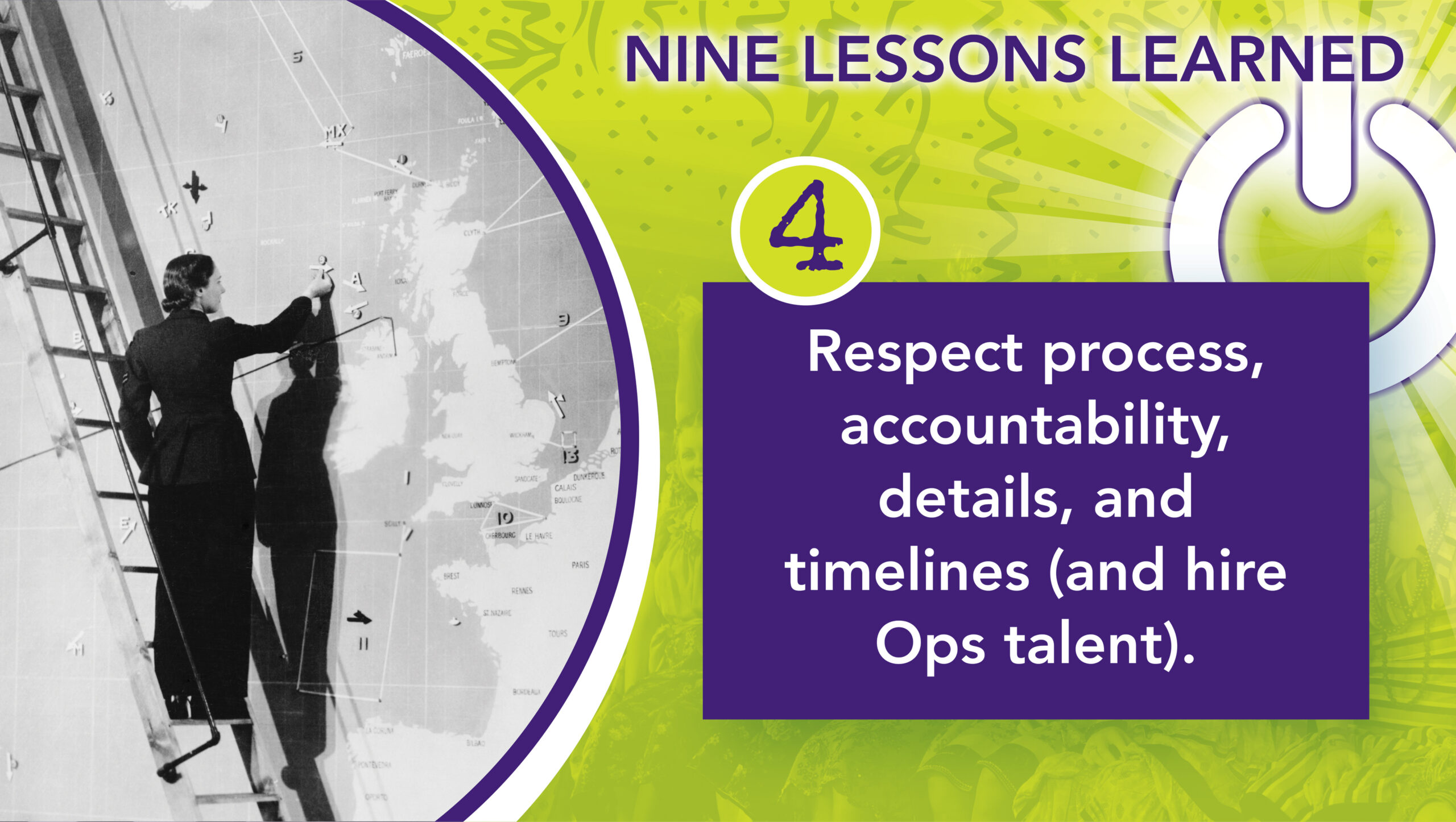 Reading Time:
2
minutes
Ugh…process. 
Some people love it. And, at the end of the day, it's critically important to any business. And, when I was younger, I loved creating timetables, accountabilities, spreadsheets, and intricate systems for getting from point A to point Z.
But when I realized that my true business loves are big picture thinking, innovation, and creativity (and I had a budget to expand my team in corporate life), I started bringing in seasoned "Ops" people to balance my skillset.
When you hire the right talent, these professionals can make all the difference in business scaling and growth. Among the people who kept me grounded in reality over the years are Larry Manno, Rina Schunk, and (most recently) Biana Bakman.
Even the most brilliant business or marketing idea is worthless if you can't execute it on time and on budget and bring it to the right audience.
Below is one of my fave examples of a disaster that could have been avoided if someone thought about the process beforehand. You can watch a longer version here.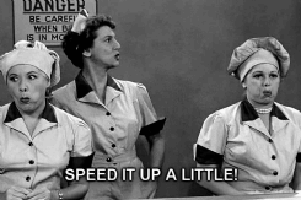 Whereas we creative types may casually say, "We'll figure it out!" and then get back to doodling and dreaming, process professionals will focus on HOW and WHEN we'll figure it out. And then they figure it out, putting together the right people, timelines, and systems to get things done.
Some people devote their entire lives to process engineering (and re-engineering). That will never be my jam. But I have learned over the past 18 years that those people are invaluable team members in the "inner circle" (more on that in Lesson #7) and marketers can't run successful businesses without them.
Especially as you scale, "winging it" is not a strategy. If you're launching a new business, respect the process. And the people who respect it.
| | |
| --- | --- |
| | A non-boring process definition |
| | Looking for Ops talent? Here are the questions you should ask |
| | Process fail? Here's a process for pinpointing the source. |
| | Even creativity can be a process |