The Two-Career Professional: Brilliant or Icky?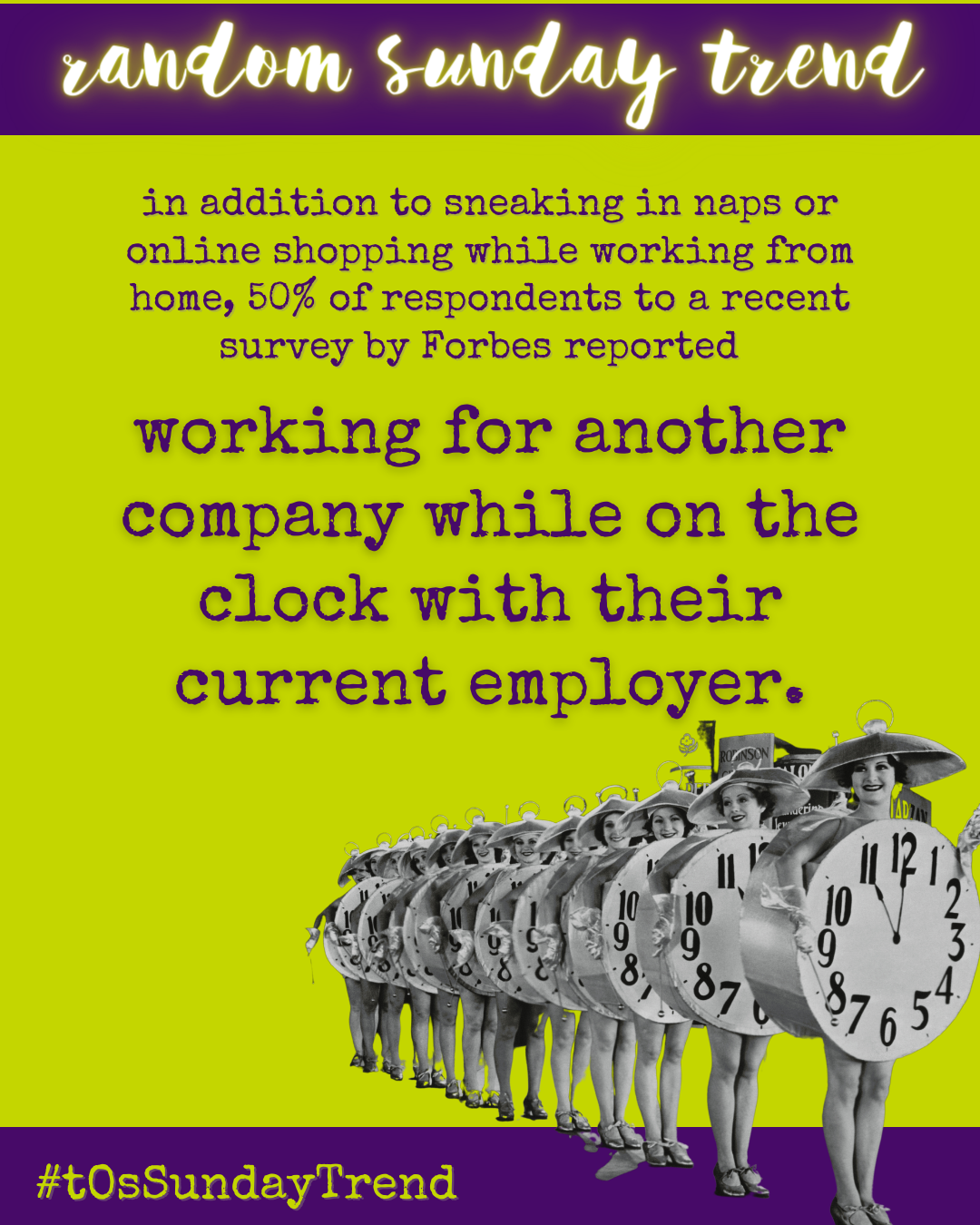 Reading Time:
3
minutes
In the 1980s, the two-career couple became a "thing." Women sought economic independence and the cost-of-living and the "greed is good" mentality prompted professionals to redefine family roles.
But now we have two-career (or maybe even more) humans.
The 4 Types of Workers You'll Meet in the 2020s
New work habits are emerging, as a result of the pandemic and the WFH and WFA (work-from-home and work-from-anywhere) trends.
Perhaps the most heinous of them is the "two-career professional." Employers are basically getting screwed over (according to the Wall Street Journal) by double-dipping employees who are carrying two "full-time" jobs and going undetected because of the remote work trend. In effect, it's like having both a spouse and a lover. Shady employees are benefiting from two salaries and titles, while employers (including some big savvy companies) are getting less focus and work.
Here are the four types of workers the pandemic has birthed. Some of these trends were already happening, but the pandemic accelerated and changed them:
The Double-Dippers: These "Scammy Sammys" are described above. Although they think they are being clever, they may ultimately risk their chances of future employment if their arrangement is discovered.
The Side-Giggers: The media has been romancing entrepreneurship for quite some time and "Two Job Jess" is not unusual. But now, employees (and even employers) have more time and flexibility to pursue that start-up or second paid opportunity. Plus, many workers need to work two jobs to support their families, pay back loans, or simply pay the rent. A third of side-hustlers are over 54 and close to a third of people with a side gig use the money to pay regular bills. For more interesting side-hustle stats, scroll down.
The Passion Players: From "Artsy Al" to "House Flipper Henrietta," people are leaving corporate gigs to do what they love. I just spoke to a friend who is now pursuing a music career after retiring as a financial advisor. My high school bestie Beth is both a pathologist and a mixed-media artist. Perhaps the pandemic has made people realize that the thing they do for a living isn't necessarily the thing that makes them happy. Smart professionals who still need to make a living will test their passions as a side gig and then transition into it, once they've built a reserve fund.
The Quilters. No…I'm not talking about people who decide to become seamstresses (although some of them may, in fact, fall into category #3.) "Diversified Denny" is that professional who has multiple clients and assignments. A colleague describes this as "ethical polyamory." Some of us own businesses and others have multiple small gigs. The number of independent contractors (sometimes called gig workers) is on the upswing and 57 million now exist in the U.S. alone. 
So, the bottom line is that the profile of today's workers is changing radically. Many of my friends who do have corporate jobs have discovered digital nomad-ness and are doing their jobs from various locations. Have Wi-fi, will work!
I discovered that trend several years ago when I launched Bleisure Living®. In fact, I'm writing this from East Hampton and then heading to Miami for a client event before I return to Phoenix. I skipped the 100-degree temps in August and eating a fresh lobster roll gave me the shellfish energy I needed to face the fall with a new level of hustle. Travel makes us more creative. It's a scientific fact.
So, in closing, here are some tips to act on these trends:
Be honest with your boss and colleagues about your work situation (including side hustles). Cheating never pays.
If you plan to mix up your professional life, make sure you have a solid financial plan (especially if others are dependent on you).
Don't over-commit. Your work, your personal life, and your health may all suffer. And that's not good for anyone!
And, because we love facts and stats…