We're Not Remote…We're Abutting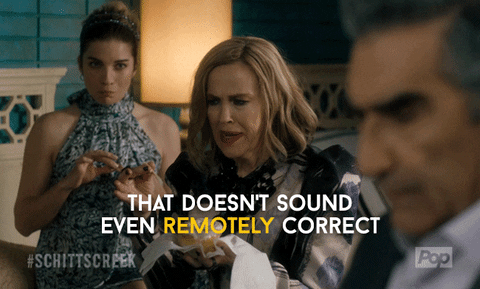 Reading Time:
2
minutes
When I Googled antonyms (a fancy way of saying opposites) for remote, abutting stood out as one of my faves. Others are "convenient," "within reach," and "familiar."
I think we need to redefine REMOTE as it applies to work. Just because my team and I are not within your physical reach doesn't mean we're any less invested in, familiar with, or dedicated to the success of your business or brand.
This month I wrote two pieces about the future of work. One, for Forbes, was about how ad agencies and marketing consultants need to stop passing on crazy overhead to their clients. A fancy office with a big conference room that you don't share with any other company is just so yesterday.
Recent grads can't afford to live in most big cities anymore, so remote work is a viable option. Here's my perspective on what employers should look for in hiring and how candidates should prepare for an interview for those gigs.
Don't get me wrong. I love (as in adore, delight in, and eat up) in-person connections. Our "Virtual VEEP" happens to live in Scottsdale, which makes meetings, work sessions, and happy hours much more convenient. But we team up with people all over the world (including Canada).
My colleagues are happier because they have a life outside of commuting and unnecessary meetings. I'm happier because I can team up with talent from anywhere, which gives me new perspectives and sometimes a time-zone advantage. We use daily ZOOM meetings to learn more about each other, raise questions, and collaborate (along with Google Docs and a wide range of cloud-based tools). And yes, we speak on the phone.
Our clients are happier because we still get stuff done and, when they want to see our faces, we just pop up on their screens.
I am closer to some of these people than the suits I saw every day in my dreary dark wood office (that took me 90 minutes to get to).
Does that sound remote to you?
Of course, what blog post would be complete about some random tidbits?