Social Voyeurism: Why Were You Looking at Me in 2020?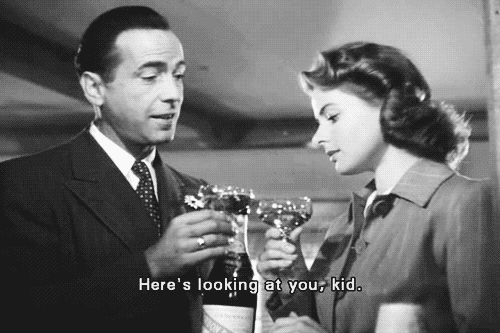 Reading Time:
3
minutes
Sorry if that headline sounds a bit creepy. 
But we all know that provocative headlines and images suck the reader/viewer in.
What else draws attention on social media? 
Apparently, hair, ageism, sales enablement, martech, and (thankfully) thought leadership topics related to innovation were hot in 2020 — at least on LinkedIn.
Being the data geek that I am, I spent 30 minutes today fine-tuning my analytic and spreadsheet skills and closed-out the year by trying to make sense of which of my posts drew the greatest viewership — 1,000 or more viewers.*
Varied Thought Leadership Topics: 15K views (28% of total "most viewed")
Aging and Cross-Generational Collaboration: 11K (20%)
Features and Awards: 9K (17%)
Random Writing (Forbes and Clearvoice): 7K (13%)
Society of Saleswomen: 6K (12%)
Client News (COVID-19 was obviously top of mind in 2020 and this new client was timely): 4K (8%)
Fundraising (Tuesday's Children): 1K (2%)
The top 2020 view was this unexpected but delightful profile from women-founded hair products company Better Not Younger. Although I'd like to believe that what's in my head is as appealing as what's on it, this post was especially meaningful because it straddled business, women and entrepreneurship, and active aging — three of my passions.
Speaking of women, the Society of Saleswomen has become one of the best "sisterhoods" of my career. I've learned so much from women half my age (proving out the value of cross-generational collaboration and mentorship) and their online events put boring ZOOMs to shame. My involvement also led to real-life relationships and I was able to keep sheBOOM alive and well, thanks to a connection I made through SOS.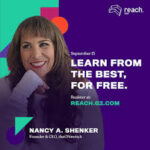 My trend-spotting and writing also seem to have been popular this year. The Killer Content Award and my 7.5-minute workshop for the G2 Reach 2020 conference were among the highlights.
I closed out the year by publishing 40 Gratitudes for 2020, which I then converted into a flipbook. Although it wasn't the most heavily trafficked post of the year, it generated a ton of engagement, with many comments from colleagues, friends, and prospective connections.
But it's not all about me!
As you embark on your own 2021 social media adventures, be sure to:
Tag — and thank —  those people who helped you get to where you are and who inspire you each day. Don't borrow other people's posts without giving credit.
Embrace strangers. Not literally, because that could be dangerous. But when you get that next connection request, don't think, "I don't know that person" or "What can they do for me" but rather, "This person may have an interesting perspective and I want them in my social circle."
Beware  of the "Mimi Syndrome." If your posts are all me-me and I-I, people will eventually tune out. I'm sure you're very interesting and worthy, but what are you saying that could benefit someone else?
Serve up content that is unique, visual, telegraphic, and intriguing. Even on business sites, photography, GIFs, infographics, and highly-visual listicles draw eyeballs (and hopefully the brains attached to them). My fave platforms of 2020 were Canva and Grammarly, which enable me to create cool stuff and check my tone. (See #3)
Repurpose/recycle/upcycle your content. Different people use different platforms. Here are the latest facts. Feel free to share them, but please give me a credit line and tag me. (See #1.)
And now I'm going to put away my spreadsheet and keyboard, unplug for a while, and celebrate the start of a socially-aware (in many ways) new year.
But first, I'm going to share this post on LinkedIn. 🙂
Happy New Year!!!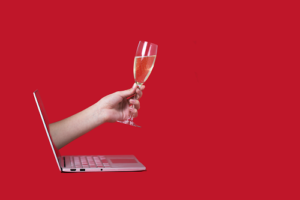 *2021 plea to LinkedIn: You should consider building some AI-powered analytics into your platform, so I can simply ask Alexa to give me the data and insights.