Gratitude #10: Men & Women in Uniform (The Grateful 40)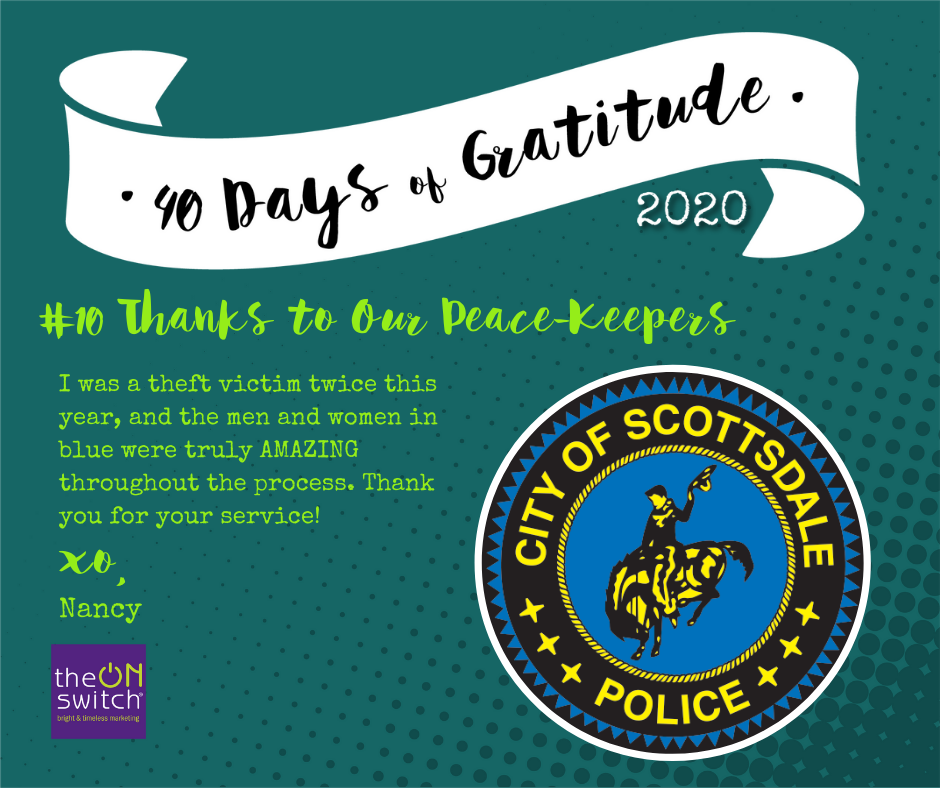 Reading Time:
< 1
minute
After a week of posting gratitudes, I reached a conclusion…
Although I'm super-grateful for Canva, Grammarly, Shutterstock, and other SaaS tools that make churning out content daily much easier, I can't possibly keep up with a blog every day AND fulfill my client needs (which is most important — more about that later in this series).
You can see the entire series here and I'll be summarizing them periodically. 
But today, Veteran's Day, I feel compelled to give a special shout-out to all those people who sacrifice their time and sometimes their own lives to help others.
Growing up in the 1960s and 70s, we were taught to be distrustful of police and protest the war.
But, as I've gotten wiser, I realize that enlisted men and women, first responders, health care workers, and other people who serve us are a special breed. Of course, there are some people in uniform who abuse their power, but that wasn't my own personal experience this year.
During a time of political unrest, the Scottsdale police sat outside my building every night.
When my bike was stolen (twice!), the police were concerned, responsive, and kind. They recovered my bike both times and even delivered it back to me. The Victims' Services team keeps me informed of everything and makes sure I feel safe.
My dentist served in the Air Force and treats every tooth in my mouth as his call of duty.
So, a huge and heartfelt thank all of you who serve our country and communities — today and all year round.
Looking for a way to support families of the fallen? Check out Tuesday's Children.