My COVIDiary #6: Emerging from the Cave to a New Reality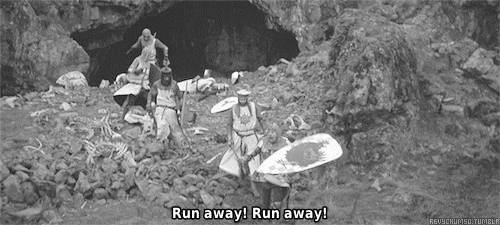 Reading Time:
3
minutes
I write this post from  WeWork Block 23 — the grooviest and cleanest place I've been in quite a while. 
Hand sanitizer and reminder signs abound, as do helpful green dots that place us six feet apart. My bold colleagues and I are masked-up and elated to be in a social and productive work setting again.
I am slowly creeping out of the pandemic cave and seeing glimmers of sunlight and hope. (Hang in there…east coast and LA friends and colleagues!)
Last night I had my first dine-in restaurant meal and cocktail since March 17th. I went to Tommy Bahama, where the tables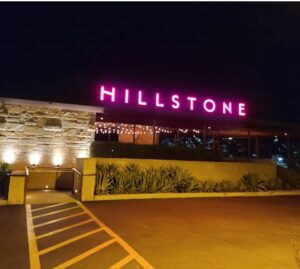 were socially distanced, the menus were disposable, and the servers wore masks. (They were incredibly friendly and happy to return to work.)  Tonight I'm going to Hillstone — my favorite family-owned restaurant chain.
Arizona, under the leadership of Governor Doug Ducey, has decided to take baby steps to reboot the economy. I realize that some of my colleagues and friends are still in full-on quarantine, so I hope this post will give them a sense of hope for the future — that new and challenging future where we need to balance our health practices with the health of our economy.
Over the past 90 days, I:
Attended my last live trade show/conference for a while and since then have sat in on many webinars and ZOOM calls.
Invested in brand-building for myself and my company and secured two new clients as a result.
Made significant progress on my web video skills, working with a style consultant and an online video sherpa. Was a guest on multiple video interviews and podcasts and am getting ready to launch my own "talk show." (Stay tuned!)
Practiced self-care (the key to staying mentally and physically healthy and productive). I got back into reading (and even joined my friend Wendi's ZOOM book club). I started biking regularly
But enough about me.
I often get asked what I think life will look like "outside the cave," and I'm starting to experience some of it firsthand.
These predictions for the post-pandemic world seem to be coming true before our eyes, as innovative companies get a sense of what consumers and businesses need and how they can fulfill those needs — today and for years to come. For example:
WFH (or working from home) has become part of our lexicon and companies are realizing that mature professionals can be productive from anywhere. Reducing overhead expenses can also help businesses weather the impact of an economic downturn. (See Predictions 5 and 6.) Co-working enables organizations to scale up or down as needed.
Spirituality  (Prediction 7) has become even more accessible and convenient for the masses. In fact, Church Space just pivoted (another COVIDictionary term) to enable houses of worship to easily live stream on Apple TV and Roku.
Event producers are either canceling, postponing, or creating virtual versions of their live trade shows and conferences  (Prediction 8). Media consumption is up dramatically and behaviors and types of content vary across generations. Knowing how to break through the clutter and deliver meaningful experiences (incorporating VR and interactive activities) will be critical in order to keep attendees on the "virtual show floor" and to engage the right kinds of sponsors. Just as live events suffered post 9/11 but ultimately returned (with safety precautions), they will bounce back at some point. The metal detector will be augmented by the temperature taker (and perhaps even the quarantine room), but people will still want to meet in-person and celebrate and learn about their industries in the company of peers.
We can all either freeze, quake, and/or whine or we can accept those things we can't control and look for ways to inspire, innovate, connect, and transform.
It all begins with peeking out of that cave, seeing the sunlight, and figuring out how we can change this new world in which we're destined to live and work.