I Was Lost in the Desert…But Found on the Pier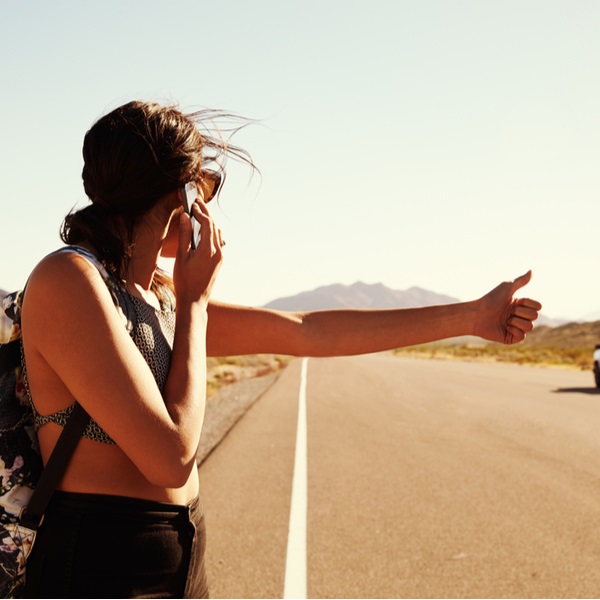 Reading Time:
2
minutes
My personal life and professional life often converge.
One of my favorite movies has always been "Working Girl" (which I recently rewatched) because the main character is a feisty fearless woman who is always making random connections that lead to business opportunities and intelligence.
A couple of weeks ago, I decided to drive to and from my client's office near the Pier in Santa Monica (a minimum 6-hour drive). The company specializes in local mobile search technology.
I was en route back to Scottsdale in a rental car and suddenly realized that my gas gauge was rapidly approaching EMPTY. And yes, I was in the middle of the desert.
"Gas station near me," I frantically plugged into Google Maps.
It said the nearest fuel and convenience store was 18 miles away and my car told me I could only drive another 16 miles. I imagined myself hitchhiking along I-10, with buzzards circling ahead, waiting for me to collapse from dehydration.
I turned off the AC and alternated between accelerating and coasting, preparing for the worst.
But then, as I approached the final few miles before I ran out of gas,  I saw a roadside sign for the gas station. Phew! I filled my tank, used the restroom, and celebrated by buying a bag of snacks and a bottle of water.
The point of this random story?
I realized that a misplaced location pin can make a big difference for summer travelers.
My low fuel in the desert tale could have had a very different ending. It all ended well, but that little pin created a huge amount of anxiety.
My worlds are colliding (in a good way). I spent part of this month writing about the importance of local-mobile search for consumers, convenience stores, gas stations, retailers, and restaurants.
Even though I don't plan on spending a lot of time in the desert again, the value of my smartphone sherpa is clearer than ever.
And if you happen to own or manage a location that's part of a multi-location business, read my latest MomentFeed blog post for more summer fun facts!
P.S. And, if you haven't seen "Working Girl," add it to your summer film list! It's worth watching just for the hairstyles and young Alec Baldwin.