My Community Chest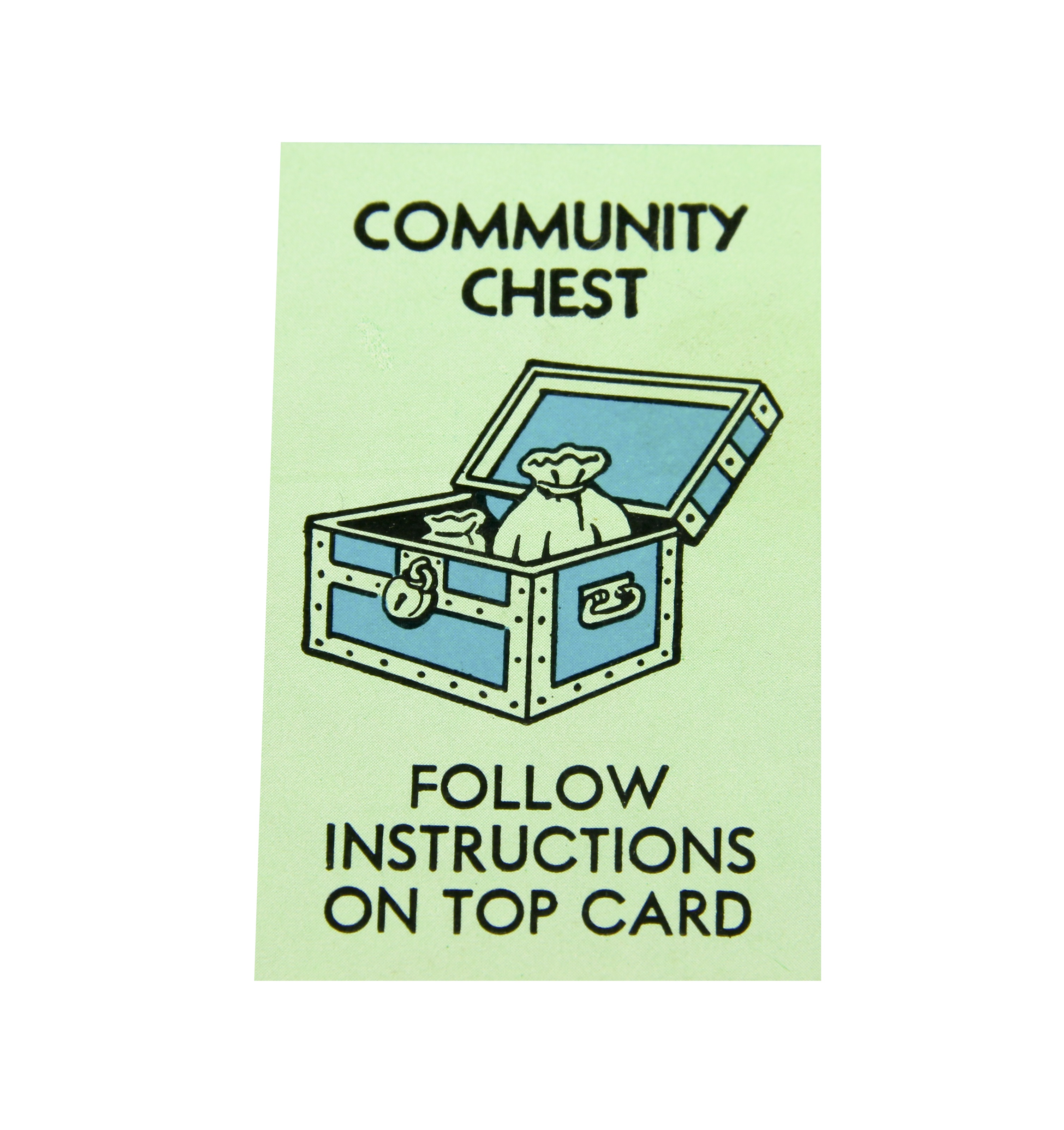 Reading Time:
3
minutes
In Monopoly, you usually got $$ when you landed on that spot.
I'm using it to refer to the interesting and varied collection of "communities" that I've gathered in my (virtual) chest since my move to Arizona about a year ago.
Here's a short list of the places and groups I frequent. As you think about your own life and business heading into 2019, make sure you're a member of communities that inspire you and make you happy. Even lackluster places can be made better by the people who frequent them. Choose wisely and, if you're not feeling it, don't hesitate to move on!
Where You Work: I just moved into a new hot-desk environment. (That basically means I come in and set-up my laptop in a common area, surrounded by other people.) Spaces in the Galleria is in the same building Yelp, Zillow, Square, Indeed, and a bunch of other tech companies, which makes for a vibrant setting. Experience Scottsdale (the CVB) is across the hall. (The building has a colorful past too.) Because I'm a digital nomad (or comad, as I like to call myself), where I work is important to me. The ambiance, the music, the other co-workers all have a tremendous impact on my mood and productivity. I'm still missing WeWork, but I hear they will be in Arizona soon!
Where You Sweat: The gym in my building is convenient, but I often go to The Village. Despite its cult-like name, it's a cozy full-service athletic facility. They have member events too. Some of the people who work out there are older than I am and in better shape. That gives me hope.
Where You Meet New People: Dabbling with other groups over the year, I'm starting to settle on those that will become my ongoing tribes. I go to events sponsored by the Greater Phoenix Economic Council (GPEC) and the Arizona Technology Council, which help me keep on top of how my new home city is evolving. I joined a group called Eliances which is very different from other business groups. (I met the actor who played Potsie on Happy Days at one of their events, which one can't say about many professional gatherings). The events sponsored by the Phoenix Business Journal sometimes bring me to new places and new faces. I'm still committed to going to one new place a month.
How You Give Back: Going to the Warhol exhibit back in my native New York and a friend's art exhibit in Baltimore made me realize how much I miss urban culture. I have attended a few events sponsored by the Scottsdale League for the Arts. I also registered by Volunteer Match and am searching for other non-profits to get involved with next year. Eager to join a working board.
Where You Get Your Thrills: Speaking of cultural things, I love to expand my entertainment beyond Netflix and the book on my nightstand. Feeding your creative side and imagination is as important as being fed and fit. Although I refuse to shell out $800 to see the Stones again, I have resolved to see more live music. I also discovered The Moth, thanks to my daughter. I may take the stage at some point, even though filling five minutes and being judged for it is sort of terrifying. A little fear is good for growth, I tell myself.
So, as you prepare to roll the dice and work your way around the board game of life in 2019, think about which communities are in YOUR chest. Who are you spending time with? Where are you hanging out? And will you ultimately draw that card that says, "You inherit $100?" You may not get it in cash, but perhaps your investment will pay off in other ways — like wisdom, joy, new business, new friends, inspiration, or just a good time.