The Most Important Meal of the Day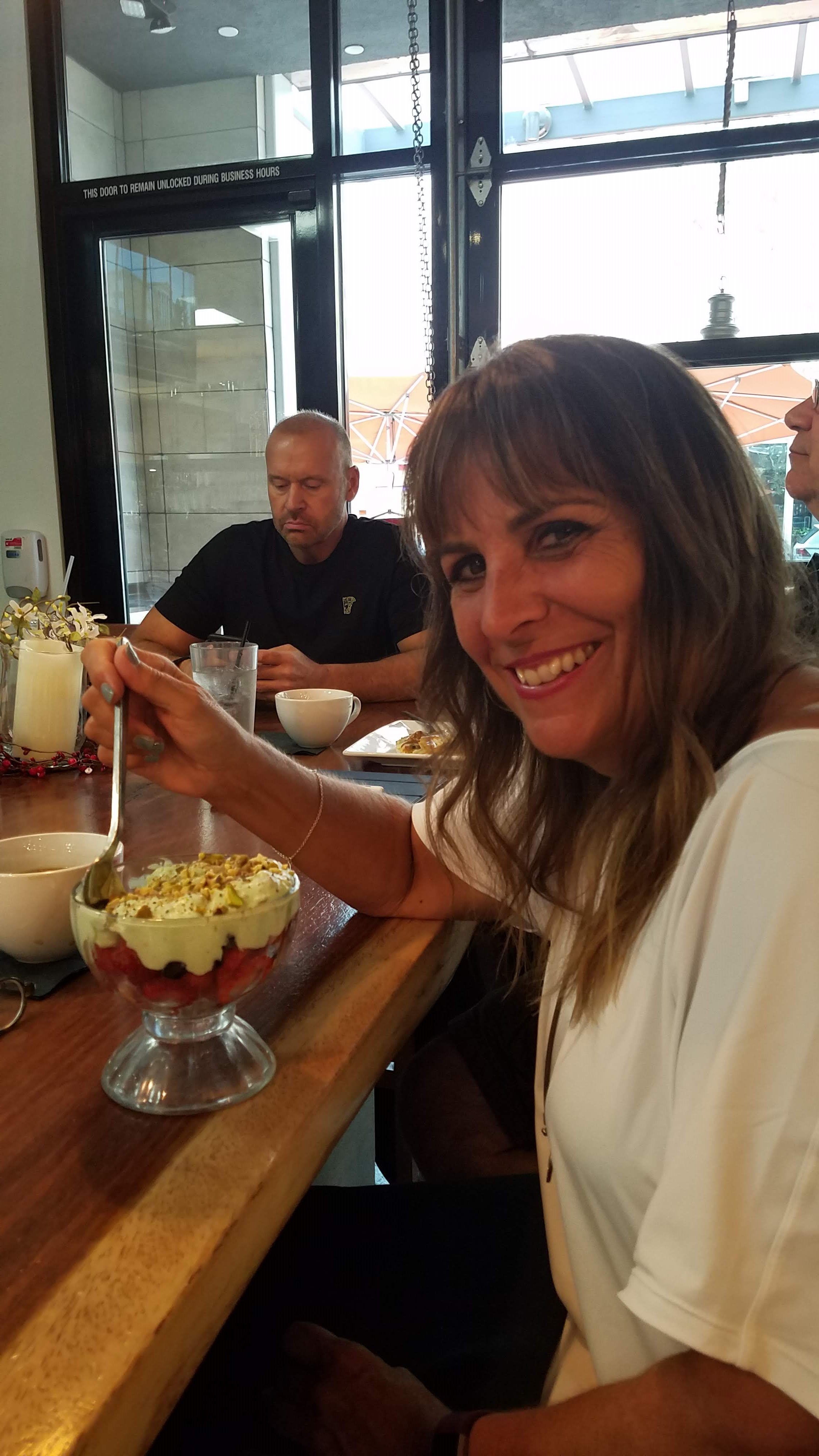 Reading Time:
2
minutes
If you don't believe my statement about breakfast, perhaps you will trust Fast Company.
People who eat breakfast are 12.3% healthier throughout the day than those who don't, according to this article.
And loneliness can increase the risk of premature death by 14%, according to some studies.
So, if I'm going to adapt to my new life in Arizona and enjoy the mountains and palm trees and booming tech economy for at least five decades, I will continue to eat breakfast and socialize. (Speaking of tech, watch this space for my recap of the Arizona Technology Council's CEO Retreat, which I attended this past week.)
I've discovered a great new place to start my day AND socialize. A couple of years ago, I wrote about the "magic of the diner." Scottsdale has a couple of old fashioned diners, but none in my new neighborhood. I've discovered a place that has its own magic, however.
If the Cheers bar and an old New York coffee shop had a baby and then encouraged it to be super-healthy, it would be Breakfast Kitchen Bar. The counter has its "regulars" and Sam the owner is usually perched in his favorite seat, where he can keep an eye on both the open kitchen and the greeter station.
I've added it to my list of favorite comadding locations, because I'm able to fire up my laptop and sit for an hour or two (if it's not too busy), working, writing, and consuming keto-friendly breakfast creations. An added bonus is that I've lost five pounds since I started eating at BKB. (If you want the details, please get in touch. This is not my wellness blog.)
Although I don't sit there with the purpose of building my business, I ended up with a new client and a new friend in just a few weeks, proving that networking CAN happen anywhere.
So, the point of all this is that having a regular breakfast routine (that involves something other than grabbing a muffin and snarfing it down in your car) can be good for your health, your diet, and even your business — not to mention your longevity. Happy hour can be at 7AM as well as 5PM, I suppose!
P.S. Main photo: I'm taste-testing the new keto pistachio mousse with strawberries. Sam often asks the regulars to sample new menu items before they are made public.
P.P.S. It was AMAZING!!