Collision Part 1: The Not-at-All-Vicious Circle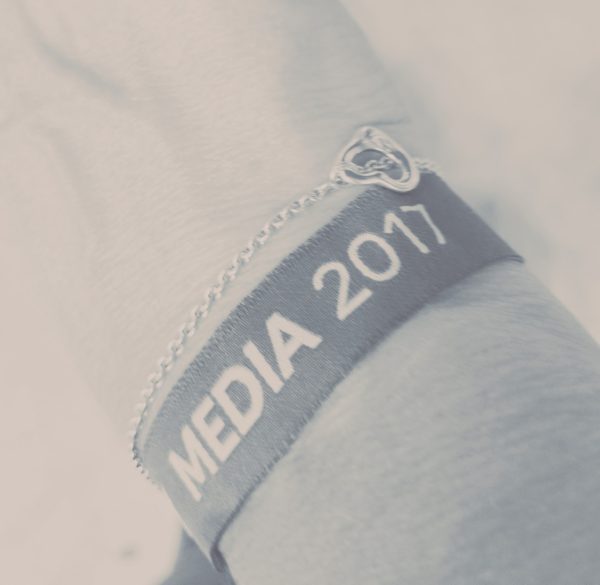 Reading Time:
2
minutes
As my readers know, I adore conferences and trade shows. 
They make me smarter…I meet great new people…and I enjoy some bleisure* time. This week I'm at Collision, which has been described as "Coachella for geeks."
The title of this article is a wink to a different type of gathering. Read on and you'll get it.
Last night, Collision did one of the smartest and classiest things ever — they hosted a cocktail reception for media with the New Orleans Convention and Visitors Bureau. Why was it so brilliant? Because not only do the media now love Collision, we also feel really great about the city (which I did already…but it just went up a few stars in my head). I spoke with Vicki Bristol from the CVB (Convention and Visitors Bureau) about how the city is now not just a place for beads and blues…but also for tech and business travel.
Unlike Las Vegas, visitors to New Orleans really do have a wide range of options after-hours — from historical tours to hot sauce shopping to admiring the architecture. And if I'm feeling especially geeky, I can go to one of the after-hours sessions that Collision has planned as part of its agenda. (They do, however, usually include booze and music.)
Last night was also great because I got to hang out with other writers, without being openly "pitched" by businesses. I'm sure I'll have plenty of that today, which is totally fine. That's part of why I'm here!
I never got to be part of the Algonquin Round Table but last night's soiree was the 2017 equivalent — bloggers, self-producers, and major media outlets all coming together over cocktails, content, and chatting. The Algonquin gatherings were sometimes called The Vicious Circle because the media gossiped and wisecracked. We are a new breed of writers. A friendly, fun (and generally socially awkward) crew, we talked mostly about what our beats are and whether AI would take over our jobs one day. It was a lovely evening — nothing vicious about it!
Thank you Collision and the City of New Orleans!
Stay tuned for more about the conference — especially the tech trends that will have an impact on all of our lives and businesses!
**Bleisure(TM) = Combining business and leisure travel.