That Disney Magic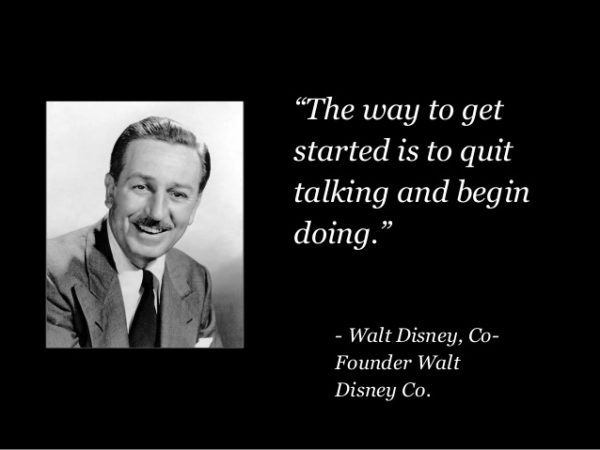 Reading Time:
3
minutes
Perhaps I've been oblivious.
Or, just a die-hard New Yorker who believes that the only great entertainment is in my own backyard.
Or, maybe it's because my daughters are older. (Even when they were younger, they sort of knew that Disney Princesses weren't real people.)
In any event, I've been living in a Disney-free zone for many years. Of course every conference I attend seems to have a "Do it Like Disney" workshop. Other than that, Walt and his Imagineers have not really been a part of my adult life.
Until this week.
My younger daughter had a business trip to Orlando, so we decided to "do the parks" for a couple of days. I realize now that for millions of people worldwide, a Disney vacation (or even a timeshare) is the epicenter of their relaxation and escape routine.
Despite my penchant for "off the beaten path" adventures, when in Disney, put on the ears (not literally…I do have my limits)! I enjoyed the rides and attractions. I even went on Expedition Everest  four times (not sequentially, however) — just to travel way out of my comfort zone and overcome my fear of riding backwards, heights, and yetis.
But I was also blown away by the business aspects of the Disney empire.
Disney parks bring in about 150 million visitors each year. (19 million in the Magic Kingdom alone.)
The Disney Vacation Club is almost cult-like. One man told us how he spends $5k annually for a membership. "Sales" booths were scattered throughout the parks. Die-hard Disney fans invest for years to come in vacation "points." Here's an interesting overview of how it all works. It definitely says something about the power of a brand.
Tech geek that I am, I was especially mesmerized by my MagicBand. The hot pink personalized wrist strap was how I checked into rides and paid for everything. Disney invested $1 billion in the technology, which they also apparently used to stalk me through the park — even when I wasn't actively scanning my band. At the end of one ride (where we thought we were anonymous), a TV screen bid us farewell (by name and home town). Creepy and yet cool.
Sadly, Walt would be rolling over in his grave if he knew how much park cleanliness had deteriorated over the years. Although the absence of gum and cigarettes in the parks keeps them cleaner than the typical urban street — and you can buy Tinkerbell-themed Purell for a mere $9.95 — I noticed lots of crushed chips on the ground while waiting on lines and the "cast members" were clearly having trouble keeping up with the throngs of messy restroom visitors.
The magic doesn't end when one leaves a Disney property. Disney Online has 59 million monthly unique users and the brand has 1.1 billion social media fans, according to this site.
Ironically, Walt Disney was not a techpreneur. He was a quirky guy with a vision (and apparently a temper). He was actually 53 years old when the first park — Disneyland — opened and its first day was a disaster.
According to Forbes analysts, ESPN subscriptions and streaming media hold the keys to the magic kingdom in terms of future growth (along with the parks and resorts, of course).
One thing I realized this weekend is that despite the VR and AR booms and proliferation of Snap filters, nothing will ever replace the real life screams of roller coaster riders or the oohs and ahhs of adults watching fireworks over a faux castle at the end of a long and sweaty day.
Tinker Bell is still alive and well. We just have to keep clapping.