Pre-Season Try-Outs: Why Every Founder Needs "Gym Class"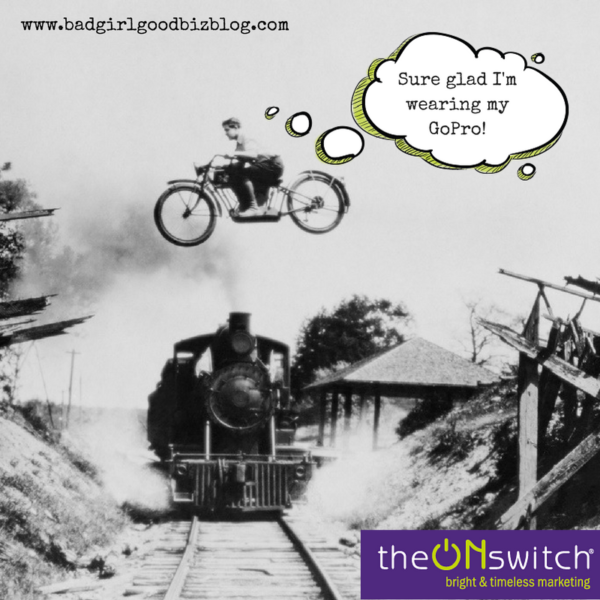 Here's Installment 2 of our "Go the Head of the Business Class" series!
Every founder and entrepreneurial professional (of any age) should take a cycling class (or indulge in some other activity that produces sweat and pain and pushes you to your limits). Just as gym class was mandatory in most schools (including the University of Michigan), exercising once you've graduated is a great way to keep your head clear, your body healthy, and most important, your beliefs and motivation super-strong.
I was the chubby girl who could never vault the horse or climb the rope. But I was always pushed to try.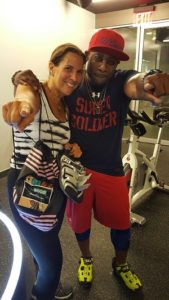 Although we don't have quasi-sadistic gym teachers once we're out of school, we need to become our own trainers and coaches sometimes. Today (Sunday) I dragged myself away from my comfy pillows and gave myself a mandatory gym class…an intense 50 minutes of cycling at Equinox with an instructor who goes by the name of D Gunnz. He helped adjust my bike, pushed us to the limit throughout a class called "Cycle Beats" (a combination of hip hop and old classic work-out tunes), and told me how he had lost 60 pounds through cycling.
So, what does this have to do with business? 
I was in something of a slump this weekend. My vacation plans had gotten postponed, the media was tormenting us with tales of a hurricane, and I was dealing with some challenging personal and professional "stuff." But those 50 minutes of sweat and exertion reminded me that we are all capable of going that extra mile. Even when I thought I was going to pass out on the bike, I forced myself to push the resistance that one extra turn and cycled through the pain and panting. I kept looking over at a woman in the class who was at least ten years older than I am. She was wearing Beats and staring ahead with a look of determination and calm. Hell…if she could do it, I could too!
Ironically, I'm speaking this month at Interbike and have been consumed with metaphors between cycling and business. We all gather to go for the ride…we travel at our own speeds…we hit bumps, curves, and hills and sometimes even fall off. (Be sure to wear your helmet or clip your shoes into the pedals!) Having that great coach or role model can help keep you cycling through when you think you've hit your limit.
Science has proven that riding a bike (either indoors or out) has tangible health benefits too — physically and mentally. You can literally grow new brain cells. Who doesn't need more of those?
So, as we ride into these last few months of 2016, let's ride together and finish strong. Of course we'll face resistance and road rage at times. We'll sweat a lot and feel as if we can't breathe. But tune out everything but the cycle beats and look straight ahead. Everyone eventually reaches the finish line!
P.S. Have you written your "What I Did On My Summer Vacation Essay" yet? If you need help crafting your business or marketing plan for the rest of 2016…or need to find an extra hour or two every day to get stuff done (using some very cool technologies I've discovered), please get in touch!