Behind the Bar: The Evolution of the Drinking Establishment (The Business of Fun #10)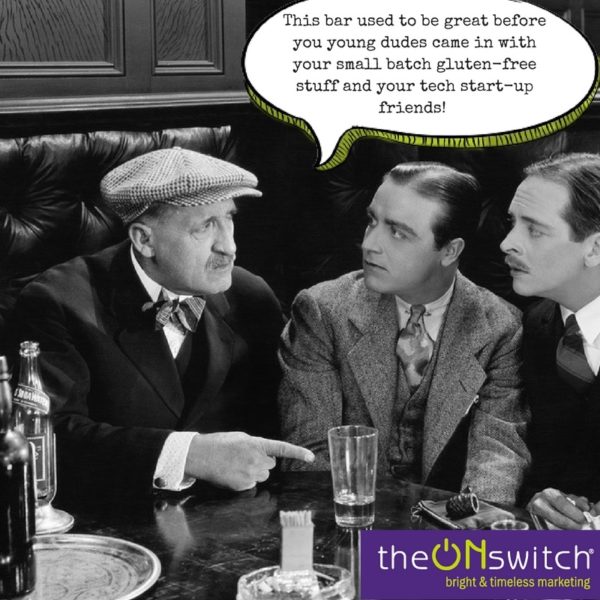 That demon alcohol is hardly a demon!
A steadily-growing industry, the spirits world now accounts for approximately $212 billion in sales in the United States. What better chaser to a blog about the vices of Vegas than with stats, facts, and trends about the business of booze?
Rumor has it that my grandfather was a bootlegger of sorts, so the business is in my blood. When I was asked to speak at the Nightclub & Bar Show, I celebrated by popping my cerebral cork and learning as much as I could about the $24 billion industry and the people who work in it. I'm now heading into my third year of writing about, leading workshops in, and consulting to the spirits world. I was recently engaged to contribute to a series of training media for bar owners and staff. Stay tuned…
Let's talk first about the places that serve spirits.
Over the next couple of days, I'll cover the people, the products, and the profits of the industry. And, of course, the technology too. A cold beer or a classic martini has been part of our social structure for ages. Although the first bars in America were founded in the 1600's, the tradition of gathering for booze with friends and potential business associates is way older than that. The first saloons emerged in 1822 (serving a nasty brew of raw alcohol, burnt sugar and a little chewing tobacco) and the first cash register was actually invented by saloon owners!
From dive bar to gay bar to setting the bar high…
Let's skip over the Prohibition era and the birth of the Speakeasy (1920-1933). It was a time that proved that when vice is outlawed, entrepreneurs  still find a way to profit from it. The White Horse Inn claims to be the first gay bar in the U.S. and it operated during prohibition as a speakeasy. Although drinking is now legal and we live in a more tolerant world, the notion of the "secret bar" is alive and well. Check out these places. (I guess it's not so secret now!)
The 1940's and 1950's saw the birth of new kinds of bar "experiences," including Toots Shor's, the 21 Club and the Stork Club. A-listers also hung out at places like the Copacabana.
We may think of TGI Fridays today as a place where families and co-workers can gorge on wings, burgers,  and spinach dip, but it was actually the first singles bar in New York in the 1960's — long before the Tinder era! Then, of course, we had the disco wave in the 1980's. Discos were way more than clubs — they were part of a lifestyle. Overwhelmed by social issues, disco people saw these venues as a way to dress up, dance, and escape their problems. They covered up the dirt with glitter and rotating disco balls — not to mention drugs and alcohol. "Cheers" began its TV run in 1982 and it lasted more than a decade. The bar itself was a star of the show, proving that bars and clubs are in fact "communities." People come and go, spill their guts (and sometimes their drinks), and forge relationships with bartenders and other patrons.
Although disco died, it was reborn in the form of the dance club, generating $550 million in revenue. I got to tour XS a couple of years ago. Check out the website. We're no longer at the Copa, boys and girls! Clearly, dancing (whether it's cheek-to-cheek or with wild abandon outside a private cabana or on a table) never goes out of style.
Today, we not only have a vast choice of watering holes, we can use technology to find them and rate them. I'll be writing about what's new in that category on the Nightclub & Bar website over the next few weeks.
From hipster bars to music clubs to sprawling see-and-be-seen venues, everyone can find a place to raise a glass or a bottle and make new connections. Booze-free happy hours have emerged, proving that the bar is not just about the beverage — it's about the community. And although digital media can add to the experience, virtual reality will never really replace the experience of bellying-up to a bar.
Coming up next: The People and Management Challenges of the Bar & Nightclub World (and How They Apply to YOUR Job)
P.S. A business coach asked me yesterday why I write. The short answer is that industries and companies often pay me to do it and it is a passion and talent. If you like what you're reading and you need content for YOUR website, blog, social media, white paper, or other — contact me! The first 20 minute consultation is always free and I work with a team that produces infographics, video, and every other type of digital media imaginable. We're versatile, fast and reasonably-priced.