Out of the Kitchen and Into the Bank: The Women of the Food Industry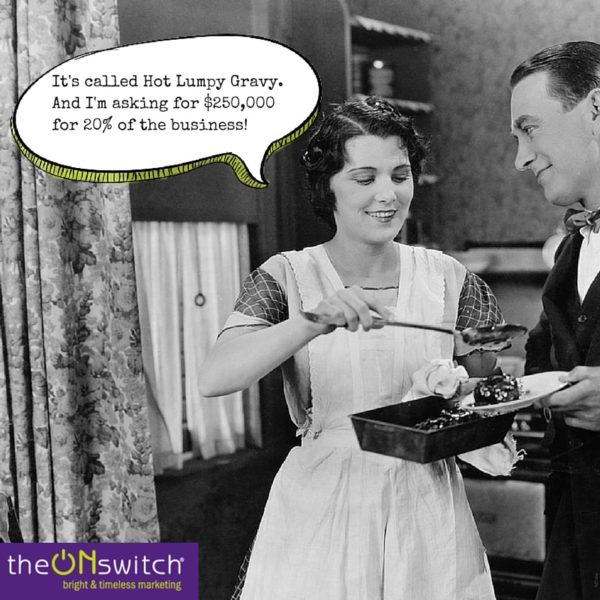 It all started with Mildred Pierce…
I love that 1945 film. It's about a woman who needs to make money and turns her ability to bake pies into a major chain restaurant business. (Her daughter is an evil spoiled brat, but let's focus on the entrepreneurial part of the story for the purposes of this post.)
This year at the Fancy Food Show we paid special attention to the great women who have mastered the recipe for financial success and are cooking-up the next big brands. (I first wrote about the trend for the Huffington Post in 2013 and this year I was delighted to see how many women are now learning from others in the industry and seeking the business skills, mentorship, and funding they need to grow really big businesses. Many of the companies we spoke to are already well past the million dollar mark, which only about 2% of women business owners ever achieve.)
One of my favorite stories of a woman foodypreneur who rose from near-disaster to riches ($100 million), while still making a great product and being a nice person, is that of Kathleen King and Tate's Bake Shop. She even had to give up her name along the way, but her recipes live on.
Running into women I met at prior years' shows and watching their progression from the "cheap seats" (the new product areas) to the big booths on the main floor is always encouraging. Retaining one's humility, humor,  and willingness to interact with booth visitors always adds an extra dash of class to a brand. Why would I want to buy food from a mean girl?
Here is just a taste of our 2016 faves. (Keep in mind that the show is HUGE and we weren't able to visit every booth this year. If you happen to be reading this and have a product you'd like me to share, please get in touch!)
The food business is big business. And having the right skills, manufacturing plan, and distribution connections can make all the difference in the recipe for success.  Edie Feinstein of the Brooklyn Foodworks is helping the next generation of food-related entrepreneurs — women and men — get the training, funding, community, connections, and commercial kitchen services they need to take their businesses to the next level.
What's most striking about the above "Top 10" list is the diversity of women-owned food businesses and the number of them that have already scaled their businesses and taken them national.
Mildred would be proud!